Top 11 Poker Players in the World
Poker has gained popularity over the past 10 years, and the skill level at which the game is being played has risen as well. Professionals are a dime a dozen as players all over the world claim poker as their primary source of income. Find out which ones made the cut for the top 11 poker players in the world.
11. Ilari "Zigmund" Sahamies
Ilari Sahamies is one of the most feared Omaha Poker players in the world today. He is a monster online, and few players dare to play him at the nosebleed limits of his choice. Born in Finland, and inspired by his fellow country man Patrik Antonius, Ilari has made several live appearances cashing in big, proving to the world that he is not your regular online grinder. Although playing a few real-life tournaments such as the World Series of Poker (WSOP), he has had no success in them up to now.
10. Di "Urindanger" Dang
Di Dang is the most profitable player online in 2011 and has been close to earning this title since 2008. His game of choice is No limit Hold'em Heads Up, where he is virtually un-beatable. He is so successful that, nowadays, Dang has a hard time finding anyone to play him online. So, he must turn to Omaha Poker, another big winner for him. Dang does not play tournaments, why would he anyway?
9. Viktor "Isildur1" Blom
Viktor Blom is probably the biggest thing to happen in poker since the Moneymaker effect. Whilst many believe he should rank much higher in this list we believe that our choice is just. Blom surfaced in the online world in late 2009 as a mysterious unidentifiable player who would challenge any player for any amount of money. He won more than $5 million from Tom Dwan along with wins from many other players, before going broke a few months later in October 2010. He is now a professional on PokerStars, challenging and winning top pros, but not at nosebleed stakes.
8. Bertrand "Elky" Grospellier
Elky is a formidable tournament player who made the transfer from StarCraft, a video game widely popular in Asia, where he was regarded as one of the best. He has taken the tournament world by storm. Anywhere you look, Elky is cashing or winning in another tournament. We don't know how he does it, but we know he does it well. He has a constant win rate in online tournaments and has won more than $9,000,000 in live tournaments alone.
7. Phil "The Poker Brat" Hellmuth
Hellmuth is probably the most recognisable name in this list, due to the fact that he has managed to brand himself as the Poker Brat perfectly. He is best known for his 11 WSOP bracelets. Eleven is the most bracelets anyone has won to date. He is widely regarded as one of the best live tournament players out there. This view was not shared by all, stating that Hellmuth could only win bracelets back when the game was soft. However, Hellmuth put everyone back in place in 2010, where he achieved second place, three times, in bracelet events.
6. Barry "The Robin Hood of Poker" Greenstein
Greenstein is one of those players who doesn't need to attract fame. He is known for being a regular winner in the biggest cash games in Las Vegas, and has managed to win a number of major tournaments, including three WSOP bracelets and two World Poker Tour (WPT) events. He is so successful in the big cash games that Greenstein has committed to donate all his profits from tournament winnings to charities. His calm and collective style of play ensures him a spot in the top 11 poker players today.
5. Johnny "The Orient Express" Chan
Johnny Chan is one of the only real 'old school' players who have survived the immense changes the poker world has faced with all these online kids. He is notable for wining back to back WSOP main events in 1987 and 1988. His nickname, The Orient Express, comes from being so aggressive that he demolishes anything and anyone in his way, moving so fast that you wouldn't know what hit you. He is a formidable cash game player, as well as one of the best tournament players, coming in second in the WSOP leader board, with 10 bracelets.
4. Patrik Antonius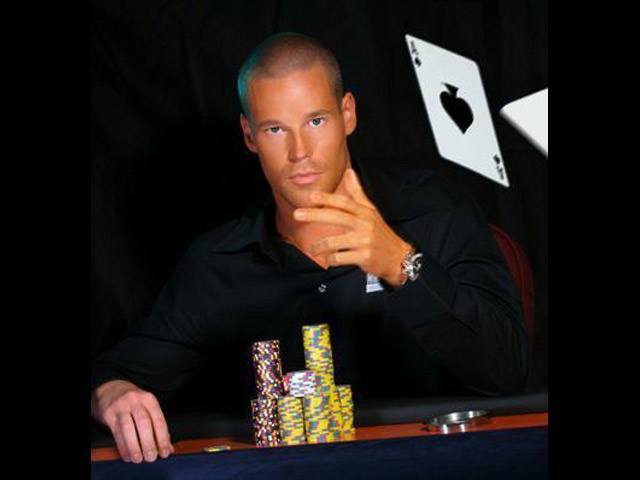 The Finish superstar, Patrik Antonious, is considered one of the best players in Hold'em Cash Games. His emotionless face and fearless style of play make him one of the most formidable opponents you will ever face on the felt. Patrik plays in the biggest games in Vegas and against the highest stakes online, where he holds the record of winning the largest pot ever against isldur1, $1,300,000.
3. Daniel "Jungleman12" Cates
Daniel Cates is another one of those online players who established their name in the poker world through constant online profits. Cates is widely regarded as the best heads-up No Limit Texas Hold'em Poker player in the world. In 2010, Jungleman12 was the largest winner in the online world, amassing more than $5,000,000 in profits. He almost went broke playing isildur1 back in 2009, but has recovered nicely since then.
2. Tom "Durrr" Dwan
Tom Dwan is one of the original internet kids. Dwan turned $50 into his multi-million dollar bankroll, which he is known for today. He is known for beating the nosebleed stakes of online poker at both No Limit Texas Hold'em Poker and Pot Limit Omaha Poker. Tom Dwan wants to be regarded as the best, and has issued the Durrr Million Dollar Challenge where anyone can play Dawn online or in person for the stakes and game of their choice. Patrik Antonius and Daniel Cates are the only two people who have accepted his online challenge. Three contenders played Dwan at a televised show. Dwan made a final profit of almost $800,000. Dwan also has the record for the two largest pots in the history of televised poker, the first for $1,100,000 and the second for $919,000
1. Phil Ivey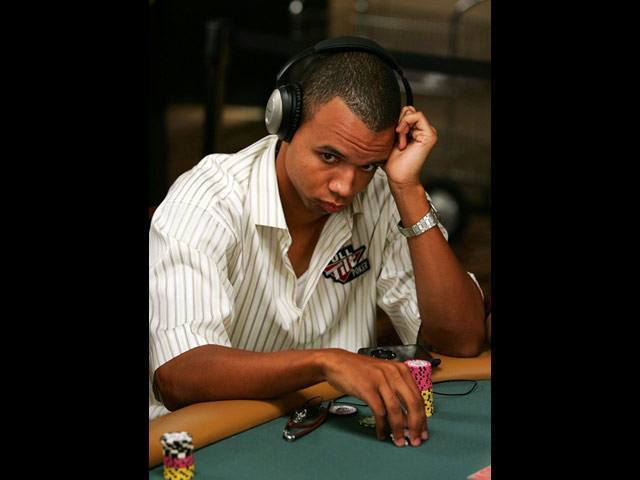 Phil Ivey is a name to remain in history. He is widely considered the best poker player in the world by his audience and peers, a validation that does not come lightly. Let's talk about some of the accomplishments that gave Ivey this title. In the past four years, Ivey has cashed more than $20,000,000 in profits playing the nosebleed stakes online. He has in-person tournament winnings that exceed $15,000,000. He is the only poker professional to win the biggest game ever played against billionaire Andy Beal, where he won over $16,000,000. He continues to dominate the biggest games around the world. He is so feared as an all-rounded poker player, no one dares to play him in a heads up H.O.R.S.E match. With the mind of a genius and a stare that can melt a man, who would dare doubt that Phil Ivey is the best of the best.
Terms and Conditions apply for all bonuses. Must be 18+ to participate.