Colorado Surpasses Half Billion in Sports Betting Handle in January
Last Updated:
Sep 28th, 2022
© USA Today
January was a busy month for sports betting in Colorado, with the state posting total handle and mobile handle records.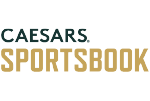 Established 2013
Must be 21+ to participate. T&Cs apply.
Colorado Crossed the Half-Billion Mark
Colorado recorded a total monthly sports betting handle of $573.7 million, an increase of 24.3% from December's $461.4 million and 75.5% more than January 2021's $326.9 million. The previous record was set in October 2021 when the state took in $491.5 million in bets.
Colorado's new monthly mobile record is $567.1 million, up 24.7% from December's $454.9 million and 77.6% more than January 2021's $319.4 million. Previously, the state's mobile record was $483.3 million, which also came in October 2021. Total, 98.8% of bets made in Colorado during January were done online.
Gross gaming revenue in Colorado for January was $34.6 million, 40.1% higher than December's $24.7 million and 49.7% more than January 2021's $23.1 million.
Colorado's sports betting taxes came to $1.4 million for January, up 88% from December's $770,370 and was 21.1% more than January 2021's $1.2 million.
---
Colorado Sports Betting, January vs. December
| | Total Handle | Mobile Handle | Revenue (GGR) |
| --- | --- | --- | --- |
| January | $573.720M | $567.107M | $34.640M |
| December | $461.449M | $454.937M | $24.732M |
| Change | Up 24.3% | Up 24.7% | Up 40.1% |
Top Sports in Colorado
NBA betting generated the highest handle of any sport in Colorado during January with $163.6 million.
The NFL had the second-highest handle at $144.1 million, while college basketball ($63.1 million), hockey ($24.7 million) and tennis ($20 million) rounded out the top five. "Other" sports accounted for $24.8 million of the handle and parlays made up $90.9 million.
States benefitted from the extra week of NFL games played in January and the additional wild card game that was added for the postseason. The NBA is regularly one of the top bet sports in Colorado, because of the Denver Nuggets, who currently sit sixth in the Western Conference with a 36-25 record.
Colorado also generates handle from its local college basketball teams, with Colorado, Colorado State, Air Force, and Denver competing. Colorado State is one of the top teams in the Mountain West, while Colorado recently upset No. 2 Arizona as a 10-point underdog.
As it stands, Colorado State is projected to make the NCAA Tournament, while Colorado will need to win the PAC-12 tournament to earn an automatic bid. The same goes for Air Force and Denver.
Be first to get our exclusive sports offers!
Join today to stay up to date on your states gambling news and offers.