Nevada Sportsbooks Set Record With Super Bowl Betting
Last Updated:
Sep 28th, 2022
© PA
Super Bowl LVI led to a record-setting weekend in Nevada. According to numbers released by the Nevada Gaming Control Board, Super Bowl betting brought in a record $179.8 million, making it the most bet Super Bowl in Nevada history.
The previous record came in 2018 when $158.6 million was wagered on Super Bowl LII, which saw the Philadelphia Eagles defeat the New England Patriots 41-33.
Nevada sportsbooks won a net $15.4 million on the Super Bowl, making it the fourth-most profitable for bookmakers since the state started recording action on the NFL's championship game in 1991.
Out of the states that reported Super Bowl handles, Nevada has the highest so far. New Jersey ($143.7 million), Pennsylvania ($68 million) and Illinois ($60.5 million) are the states with the next highest reported Super Bowl handles to this point.
Other Super Bowl Wagering Records
DraftKings Sportsbook reported it had nearly 1.7 million active users on its platforms during Super Bowl Sunday. Moments before kickoff, DraftKings said 21,000 bets per minute were being placed. DraftKings also reported a 40% year-over-year increase in wagering on the Super Bowl.
GeoComply noted approximately 5.6 million unique accounts accessed legal online sportsbooks over Super Bowl weekend, which was a 95% increase from 2021.
The American Gaming Association (AGA) predicted Super Bowl LVI would set gambling records, projecting a record 31.4 million American adults would bet on the matchup between the Los Angeles Rams and Cincinnati Bengals. The 31.4 million projection was a 35% increase from 2021, with the AGA estimating adults will bet an estimated $7.61 billion, up 78% from last year's $3.33 billion.
"The results are clear: Americans have never been more interested in legal sports wagering," Bill Miller, AGA President and CEO, said in a media release. "The growth of legal options across the country not only protects fans and the integrity of games and bets, but also puts illegal operators on notice that their time is limited."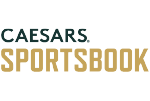 Established 2013
Must be 21+ to participate. T&Cs apply.
Number of Bettors Continues to Increase
According to the AGA, 18.2 million American adults will have placed traditional Super Bowl sports bets online, at a retail sportsbook or with a bookie, up 78% from 2021.
Another 18.5 million planned to bet casually with friends or as part of a pool or squares contest, up 23% from last year.
Safety through legal sportsbooks is important for 76%, who say it's vital they use a legal operator, an increase of 11% from last year.
Be first to get our exclusive sports offers!
Join today to stay up to date on your states gambling news and offers.