New York iGaming Revenue Could Be 'Significant' Compared to Mobile Sports Betting
© PA
If New York adopts iGaming, the state would collect a "significant" amount of tax revenue, maybe even more than mobile sports betting now generates, a state senator says.
State Sen. Joseph P. Addabbo Jr., D-Queens, has introduced Senate Bill 8412, which would allow bettors to use their smartphones and computers anywhere in New York to wager on table games and slots.

Established 2018
21+, terms apply, 1800-GAMBLER
Bettors would not be required to register an app in person at a brick-and-mortar casino, but could download an approved app from anywhere statewide and begin wagering, Addabbo told Gambling.com.
Interactive gaming, or iGaming, would probably bring in more revenue than mobile sports betting, the senator said.
Mobile sports betting was launched on Jan. 8 in New York. From that date through the NFL Super Bowl on Feb. 13, the state collected $78.5 million in taxes. This revenue was generated by a record-setting $2.4 billion in sports bets.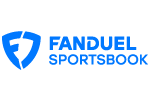 Established 2009
Must be 21+ to participate. T&Cs apply.
Noting that March is National Problem Gambling Awareness Month, Addabbo said millions of dollars from iGaming could be used to help people battling gambling addiction.
"We cannot move forward with gaming in New York without addressing the addiction side at the same time," he said in a statement.
Casinos Would Get Two Skins Each
To those who contend iGaming would be "too much too soon" in the state, Addabbo says, "We already have gambling in New York."
Must be 21+ to participate. T&C apply.
In addition to mobile sports betting, New York is home to four upstate commercial casinos and seven tribal casinos. Three additional full casinos are being proposed for the New York City area.
Under the iGaming bill in its current form, each casino would receive two wagering platforms, called "skins." Tribal casinos wanting to offer iGaming to customers would be permitted to opt-in, Addabbo said.
The bill sets a tax rate of 25% on iGaming gross revenue. Mobile sports betting revenue is taxed at 51% in the state, the nation's highest rate.

Established 2012
Must be 21+ and in a legal betting state to participate. T&Cs apply. Gambling Problem? Call 1-800-GAMBLER
Committee Hearing Not Set Yet for iGaming Bill
Addabbo's iGaming bill has been referred to the Senate Racing, Gaming and Wagering Committee for consideration. He is the committee chairman.
A date has not been set for the bill to be heard in committee. As with any bill, this one could change and would require approval in both legislative chambers before being sent to Gov. Kathy Hochul to sign into law or reject with a veto. The legislative session is scheduled to end on June 2 in Albany.
Addabbo told Gambling.com this week he has not discussed the matter with the governor.
However, Hochul, a Democrat, has expressed support for gaming, saying, on the state website, that sports wagering "can be an economic engine for New York, driving significant funding to our schools, youth sports, and so much more."
Addabbo's bill notes that iGaming is legal in three states that border New York. These are New Jersey, Pennsylvania and Connecticut.
Be first to get our exclusive sports offers!
Join today to stay up to date on your states gambling news and offers.