PointsBet Sportsbook Will Go Live in Pennsylvania on Thursday
PointsBet Sportsbook is officially going live in Pennsylvania on Thursday, according to a company spokesman.
PointsBet Goes Live in Time for Super Bowl
Last month, PointsBet received an internet sports betting and interactive gaming operator in the state before soft launching its sportsbook on Tuesday.
Because of the terms of its license, PointsBet must undergo a three-day soft launch before going fully live with its operations and marketing. PointsBet expects to launch fully by midafternoon on Thursday, just in time for Super Bowl LVI on Sunday.
Must be 21+ to participate. T&Cs apply.
"We are excited to be inching closer to officially offering PointsBet's market-leading products to sports fans and bettors in Pennsylvania in partnership with Penn National Gaming," PointsBet USA CEO Johnny Aitken said in January when PointsBet received a license from Pennsylvania. "With Pennsylvania ranking among the top five sports betting states in the nation, PointsBet is thrilled to be able to soon establish its presence in this lucrative market, and we are appreciative of the support we've received from the state of Pennsylvania and the great people at the Gaming Control Board.
"We ultimately seek to provide customers in Pennsylvania with the best-in-class sports betting and online casino experience."
PointsBet Will Leverage NBC Partnership
PointsBet will also utilize its partnership with NBC Sports to promote its sports betting brand in Pennsylvania. NBC Sports provides PointsBet with year-round, multi-platform media and marketing opportunities across its portfolio of events, including multi-platform gameday integrations across NBC Sports Philadelphia, the home of the Phillies, 76ers and Flyers.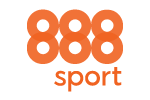 Established 1997
Must be 21+ to participate. T&Cs apply.
"With NBC Philadelphia being a key asset in the NBC Sports portfolio, it will play a vital role in our ability to reach new customers and build brand recognition in this new market," PointsBet USA Chief Marketing Officer Kyle Christensen said in a media release. "We are excited to continue telling the PointsBet story and demonstrate to sports fans and bettors in Pennsylvania exactly what sets the brand apart among the rest."
Pennsylvania is the 10th state PointsBet offers its online sportsbook. PointsBet is also live in Michigan, New York, New Jersey, Iowa, Illinois, Colorado, Indiana, West Virginia and Virginia.
Pennsylvania Sports Betting
Pennsylvania is one of the top gambling markets in the country. In 2021, the state recorded $4.73 billion in total revenue, up 78.5% from 2020's $2.65 billion and was 38.7% more than the $3.41 billion revenue in 2019.
Sports betting accounted for $340.1 million of the revenue with the state taking in $6.55 billion in bets, up 83% from 2020 and the highest handle since legalized sports betting in Pennsylvania went live in 2018.
Be first to get our exclusive sports offers!
Join today to stay up to date on your states gambling news and offers.