US PGA Championship Odds: Can Any Australian Player Win At Oak Hill?
© PA
The 105th edition of the PGA Championship will be the eighth since an Aussie golfer lifted the illustrious Wanamaker Trophy.
But, 2015 winner Jason Day has seen his odds significantly slashed on betting sites after claiming his first PGA Tour event win since 2018 with a one-stroke victory in the distinguished 79-year-old Byron Nelson Championship.
The 35-year-old was tied for eighth in the last PGA Championship to be played at the Oak Hill Country Club in Pittsford, NY (2013), a course which has hosted six majors that were all won by Americans.
Oak Hill was one of the PGA Championship's most testing courses of this century in 2013 with brutally narrow fairways, deep rough and limited lines of sight seeing just 21 players finish better than even par after four rounds.
But it has since undergone a complete renovation and redesign from rising star architect Andrew Green, who has overseen the removal of thousands of trees on the course to open up the fairways and promote more adventurous play.
That may play out of the hands of accurate drivers such as Collin Morikawa, Shane Lowry and tournament favourite Scottie Scheffler who all would have been favoured by the old East Course.
The completely unseen replacement course will therefore make this event very difficult to predict.
Evaluating Jason Day's US PGA Championship Chances At Oak Hill
Day has consequently overtaken LIV rebel Cameron Smith as the most-favoured Australian, coming in from as high as 41.0 last week to 26.0 in the PGA Championship betting following his first professional tournament victory in 1,835 days.
A return to his old iconic 'Spider' putter after the Masters worked wonders in Texas last weekend, and in combination with gaining more strokes from tee-to-green than any other player, his breakthrough tour win was just reward.
He and Smith will no doubt attract a lot of local support as two of seven Australians competing at the event, including 2013 Masters winner Adam Scott who is the only other Aussie in the top 25 or thereabouts in PGA Championship betting markets.
All but one (injured 2022 runner-up Will Zalatoris) of the top-100 ranked golfers on the Official Golf World Rankings will be attending the sport's only all-professional major - and with six of the seven Aussie participants in that 100, there will be plenty of talent to keep an eye on during those long overnight viewing sessions.
Established 2001
18+, Registration Required, T&C's Apply. https://www.gamblinghelponline.org.au/ Disclaimer: Bet365 does not offer bonus codes in Australia and this referral code does not grant access to offers. Chances are you're about to lose.
Day has made the cut in each of his last 10 PGA Championship appearances, which includes another four top-10 finishes in addition to his 2015 title win.
Having been cut from the other three majors at least once since 2018, there's something about this particular tournament that gets the best out of him.
Scott also finished in the top 25 in 2013, as did two-time major winner Dustin Johnson who continues to perform strongly on the LIV circuit after being crowned as their champion individual last year.
Can Cameron Smith Win At Oak Hill? US PGA Championship Analysis
Ranked eighth in the world, Cameron Smith understandably attracts a lot of attention at every major as a high profile LIV defector but is yet to win one of their very lucrative events.
Like compatriot Day, he has found some excellent form ahead of this event on tour and Unibet are offering an excellent price at 34.0 compared with the rest of the market.
Smith achieved his highest LIV finish last weekend when taking Dustin Johnson and Branden Grace to a playoff in Tulsa with a mesmerising final round 61.
It has been at the traditional events - such as the Open Championship and Players' Championship where he was crowned champion last year - where Smith often finds his best.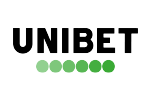 Established 1997
The most recent major was one exception as he struggled with the conditions at Augusta National to tie for 34th despite receiving a surprisingly welcome reception from the gallery.
That came four months after a shock cut from the Australian Open, with that and the Masters two of just three events in which he finished below par since the last British Open.
Smith's world famous short game is going to have to be right on point this week, and when considering his lead-in form in Tulsa as well as his personal-best 13th placed finish in last year's PGA Championship, there's little wonder he's amongst the likely contenders alongside his LIV rivals.
Breaking Down Adam Scott's US PGA Championship Odds At Oak Hill
Adam Scott, like his aforementioned compatriots, also comes into this event with some excellent golf under his belt.
The 2013 Masters champion tied for fifth behind Wyndham Clark at the Wells Fargo Championship a fortnight ago, before being just four shots behind Day at the Byron Nelson courtesy of book-ending his tournament with 63's in the first and fourth rounds.
Scott has a point to prove in this event after missing the cut in its two previous editions and is without a top-10 cheque at a major since 2019, so it comes as no surprise that he does not feature amongst the most favoured contenders on golf betting sites.
Established 2015
However, change in ball and club shaft prior to the Masters - albeit where he missed the top-25 for a fourth straight year - appears to have returned a lot of accuracy and control to his game in a short space of time, illustrated by his last few weeks of play.
After rounding out 2022 with top-20 finishes at the US and British Opens, Scott appears to be hitting his straps at the right time and comes to a course where accuracy with the irons could be a high-paying asset.
The 67.0 offered by Bluebet at time of writing could well be worth a small nibble.
Stay In The Loop With Free Bets, Insider Tips & More!
Live Betting. Sports Promos. Sent Weekly.