MLS Betting
Bet365 Sign Up Offer
Open an account with bet365 today and bet on a huge range of markets with the world's favourite online sports betting company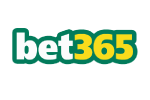 Major League Soccer, better known as MLS, is the top tier of the American football system, and has come to prominence recently as a top football betting market after being overshadowed by their European counterparts for the early 2000's. The name power might not be equal to the Premier League or Serie A, but the league has become more competitive in recent memory and begun producing players that are seen on the international stage. With the US overturning the federal ban on sports betting the top football betting sites are paying more attention to the MLS.
Recommended MLS Sites
Secure
Trusted
Verified
1

Open an account with bet365 today and bet on a huge range of markets with the world's favourite online sports betting company

18+, T&C's Apply. https://www.gamblinghelponline.org.au/
MLS Betting Lines and Odds
Reading American odds can be tricky for those new to sports betting. American odds are typically presented in the format of -150, +150, or EVEN (which is equal to +100). A negative number means that you'll win less money than you're wagering, while a positive number will net you more than your wager. The favorite in a game is signified by a lower number.
Betting on EVEN odds mean you'll win exactly the amount of money you wager. Betting positive odds like +150 means wagering A$100 will win you A$150. Betting negative odds like -150 means you'd have to bet A$150 to make A$100. If you're in doubt about the payout of a set of odds, definitely refer to an odds calculator.
The most frequent bets made on MLS games are spread betting, over/under, and "money line" betting:
Spread betting means that the favorite in a game needs to win by X amount of points, or loser needs to lose by less than X points for you to win the bet.
Over/under bets depend on the total number of points scored by both teams, if the points are over or under a set number.
Moneyline bets are straight up picking a winner. Because football allows draws in league play, this is a three-way line that includes odds on a draw.
Best MLS Bets
Every week during the MLS season there are plenty of games to bet on, and some of the top MLS bets are available during jammed-packed weekends of action.
Bettors can wager on many of the same results in Major League Soccer as they can in other international leagues, including totals, Asian Handicap, 3-way spreads, game props, cards and more.
American sportsbooks continue to add markets and odds as betting on the MLS gets more popular. Some games will feature more than 200 different betting options. Indeed, something for just about everyone.
Guides to Betting on Major League Soccer
MLS Predictions
Preseason predictions are always a popular way to make money betting on favorites. Due to the length of the season and number of things that could happen, one can usually make more money than they wager even when betting on the favorites. Some predictions to consider:
MLS Cup Winner
The MLS, unlike the major European leagues, has an end of year tournament. This means picking the outright winner for the league means picking the winner of the MLS Cup at the end of the year. This adds an extra wrinkle of being able to pick a team that will be able to win in.
Golden Boot
The Golden Boot is the name for the award given to the league's top scorer during the season. It can take some screwed guesswork to figure out Also unlike European leagues, it's much more likely a new striker can have an instant impact in the MLS and challenge for the Golden Boot in their first season.
Popular MLS Betting Markets
Beyond simply betting on the overall result of a game, specific prop bets also tend to be popular among bettors.
Half Time/Full Time | Predicting what team is leading at halftime and the winner at the end of the game is a popular way to increase odds without getting too specific about the results of the game.
Corner Props | If a bettor thinks they know the style of play for both teams involved, they might want to bet on the over/under on corners in a match. An attacking team vs a defensive team could result in a lot of corners.
Exact Score | Think your crystal ball is perfect? The odds are excellent if you can nail the exact score at the end of the match, with odds easily increasing your wager tenfold or more. Even better if you can predict the correct score for the first half alone.
Next Goal | An in-game prop bet, betting which team scores next is another three-way bet players can make (Team A, Team B, no goal). Bettors watching a game could make a quick buck if they can correctly read the flow of a game.
MLS Betting Tips
Like many other sports, the "any given gameday" mentality applies. Given the length of each season and uncontrollable factors like injuries or multiple games in a week, there's plenty of opportunity for upsets. A few extra things to consider before betting on a game.
The Home Venue
The MLS might not have any stadiums with the same staggering presence of the Premier League's Anfield, but home field advantage can count for a lot in the right places. Portland, Seattle, and Kansas City are three cities in the MLS that known for their home field advantage over the rest of the league. Betting on the right home game could yield some good results as the fans can provide a significant advantage in the right stadiums.
Weather and Climate
This consideration of weather should go beyond just rain and shine, though wet games will favor faster, more athletic teams. Because the US is such a big country, the climate can change considerably based on where a team is play. Minnesota traveling to Orlando late in the season could result in a very disoriented Minnesota team playing in what amounts to summer heat, while Orlando will be used to the heat and humidity.
MLS Standings
Simply seeing where the teams stand on the table can help. Can a cellar dweller take down the top team in the league? Sure. Is it likely? Not really. Something to check in the standings as well is the number of goals scores/allowed by a team. A team in the middle of the table that gives up a lot of goals might not fare well against a free-scoring team.
Related Betting Guides
Contributors
Hi, I'm Dean Ryan
"A passionate sports betting broadcaster and journalist with over 15 years spent in the gambling industry."
Interests
Sports Betting
Odds Compiling
Horse Racing