Rugby Betting
Bet365 Sign Up Offer
Open an account with bet365 today and bet on a huge range of markets with the world's favourite online sports betting company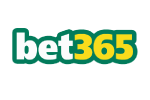 England is the motherland of rugby - both Union and League. It's the country with the highest number of registered players and the richest rugby federation in the world, so it's not surprising that betting companies on these shores have marked out the oval ball as a profitable market.
Different bookmakers offer different combinations of opportunities for punters. In Union, for example, Ladbrokes only offers rugby betting odds on international matches, the English Premiership and the Super 15. Paddy Power and Betfair, however, look further afield to European Cup competitions, the French leagues, Irish leagues, Sevens competitions and more niche markets form the Southern Hemisphere.
Recommended Rugby Sites
Secure
Trusted
Verified
1

Open an account with bet365 today and bet on a huge range of markets with the world's favourite online sports betting company

18+, T&C's Apply. https://www.gamblinghelponline.org.au/
In general, with Rugby League, most bookmakers offer comprehensive UK domestic markets, with Totesport and others incorporating leagues from Australia and international competitions, too. Because Rugby Union is a more widely-played format of the game, it follows that the best rugby betting bookmakers offer more Union markets.
Domestic Betting
However, when rugby betting, the premise stays pretty much the same across both formats. For domestic games and seasons, you can bet on individual games – who will win, by how many points (the spread), which player will score the most points, how many tries there will be etc. – as well as take a look at the full campaign. Bet on which team will triumph at the end of the season, place the order of the top three, who will be relegated; there are a number of different options that will keep rugby betting enthusiasts interested.
International Betting
For international tournaments similar markets will be available, though the rugby betting odds here will generally be shorter, as fewer teams are involved and, usually, they will be more closely matched.
Aside from the obvious win/lose scenarios, one of the most popular rugby betting markets already briefly touched upon is the spread. This is when punters try to guess by how many points a team will win or lose. Because of the fast-paced, unpredictable nature of rugby, you can often find very good odds offered by bookmakers on the spread of any particular game.
Handicap Betting
Bookmakers like Paddy Power also offer rugby betting handicap options. In this system, the bookmakers analyse a game – team and individuals' form – and come to a conclusion of whom they feel will win the match. They then apply a handicap to each team; the perceived stronger one will be given a negative points marker, and the underdog will have points added to their final score. This evens up the chances of winning a bet for the punter and can be a good option as the handicaps are often determined by perceived form (public opinion), not actual form.
Total Points Betting
Punters also have the opportunity of betting on the total number of points that will be scored in a match compared to a marker set by the bookmakers. This is normally referred to over (more points than the marker) or under (less points than the marker).
Although these final options may sound slightly more complicated than traditional forms of sports gambling, the rugby betting odds on these markets are generally more attractive to punters than simpler, less specialised options. Be sure to study recent form – whether Union or League,  a one-off game or whole tournament – and try to find a line where you feel the bookmakers may have been swayed by popular opinion rather than actual results.
Related Betting Guides
Contributors
Hi, I'm Dean Ryan
"A passionate sports betting broadcaster and journalist with over 15 years spent in the gambling industry."
Interests
Sports Betting
Odds Compiling
Horse Racing