Colorado Sports Betting Ballot Measure Gains Approval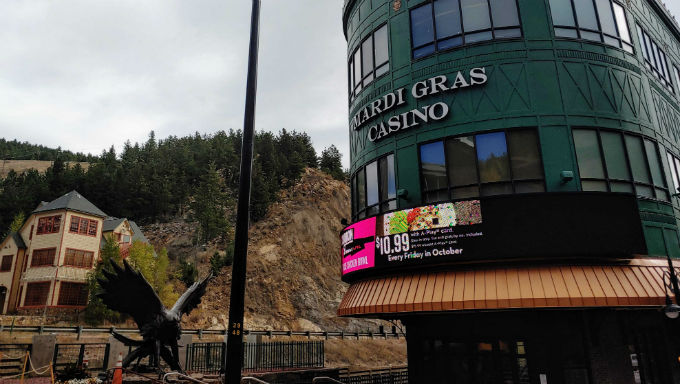 Colorado voters have approved online and brick-and-mortar sports betting, bringing legal wagering to the state as soon as May 2020. Officials believe Colorado, with its young, growing population and avid support for sports, could generate several billion dollars worth of annual wagers in the coming years, making it a major market in the expansion of U.S. sports betting.
Voters on Tuesday approved the sports betting ballot referendum, known as Proposition DD, with just over 50% of the vote, the minimum required to pass. On Wednesday, unofficial totals showed the "yes" vote with a 50.62% advantage to 49.38% for the "no" vote with all 64 counties reporting.
Colorado becomes just the second state to legalize wagering via a ballot measure, joining Arkansas, which approved sports betting in 2018. There are 13 states accepting legal bets now, with New Hampshire set to do so as early as December of this year. Colorado joins Illinois, Montana, Washington D.C. and North Carolina among a list of jurisdictions expected to take wagers beginning in 2020.
Background
A bipartisan, bicameral group of Colorado lawmakers considered sports betting measures shortly after the Supreme Court struck down the federal ban in May 2018. The court's decision came too late in the state's 2018 legislative session to enact legislation, but supporters set to work that summer to prepare a bill for early 2019.
---
RELATED: Which 2020 Candidate Is The Best For US Online Gaming?
---
After months of behind-the-scenes negotiations to determine which entities would be able to accept bets, lawmakers introduced a measure in April 2019. The bill was signed into law a month later, one of the quickest turnarounds from introduction to signature of any state.
Passed with overwhelming bipartisan support in the legislature, the bill was still subject to a vote from the public. Colorado's constitution mandates any new tax be subject to a vote, even when it only pertains to a small subset of the population. In this case, Proposition DD only taxed sports betting purveyors, not all residents or even bettors placing wagers.
That "tax increase" along with the confusing wording of Proposition DD compelled lawmakers and stakeholders to raise around $1 million to explain the measure. The sports betting legislation also mandated the vast majority of sports betting tax revenue go to water conservation projects, which galvanized a new group of supporters who otherwise wouldn't have a stake in sports gambling.
This alliance, and their ensuing one-sided blitz of advertising and advocacy on behalf of the "yes" vote, was just enough to help push a majority of voters to approve the proposition, despite its unusual wording.
What's Next
The first legal bet is projected within the first half of 2020, after officials finalize regulations and inspections for sports betting purveyors. Once operational, Colorado is expected to be one of the more lucrative markets of any state.
Demographically, Colorado is one of the most enticing states for sports betting. Colorado's population is younger, better educated and more affluent than the national average, three criteria that typically correlate with higher sports betting patronage. Combined with teams in each of the four major American professional sports leagues, multiple high-profile university teams and deep-rooted passion for sports in general, Colorado is a marquee market for sports-betting stakeholders.
Each of Colorado's nearly three dozen casinos could accept bets in-person and online. Eligible residents and visitors could place a wager from anywhere within state lines via a mobile device. In New Jersey, one of the nation's largest and earliest sports betting markets, around 85% of bets are placed online. With Colorado's physical sportsbooks confined to the state's three rural gaming communities, that online ratio will likely be even higher.
The wide array of potential offerings should further bolster the market's potential. With more than 30 separate possible online purveyors allowed to enter the market, bettors will have ample competing offerings to choose from. Many of the top sportsbooks in other states, including DraftKings, FanDuel and William Hill, are expected to enter the market and several sportsbooks already have partnerships with the Colorado casinos.
Colorado sports betting likely won't challenge Nevada or New Jersey for gross handle, but it still should be among the highest sports betting markets on a per capita basis. The state could see as much as $29 million in annual tax revenues, the bulk of which would go to much-needed water reclamation projects.
With multiple convenient betting options, it could also serve as a framework for the 20 or so states expected to consider sports betting bills next year.
Stay In The Loop With Free Bets, Insider Tips & More!
Live Betting. Sports Promos. Sent Weekly.
Betting News Articles