Best and Worst NFL Road Trips
© USA Today
With the NFL season approaching faster than a Patrick Mahomes spiral, some fans already are planning road trips.
The first preseason game is Aug. 4. The regular season begins Sept. 8. These dates are key for people interested in NFL betting — and for fans planning vacation schedules around big games.
Which city is the best road trip destination for pre- and post-game fun?
The Las Vegas Review-Journal's sportswriters have been to every NFL market and compiled a "completely unscientific," top-to-bottom ranking of best NFL road trips.
"Feel free to disagree and weigh in on where the list gets it wrong,"reporter Adam Hill wrote. "That's the beauty of these rankings: There is no set criteria, and it's all in the eye of the traveler."
Visit BetMGM.com for T&Cs. Must be 21+. MI, NJ, PA or WV only. Excludes Michigan Disassociated Persons. All promotions are subject to qualification and eligibility requirements. Rewards issued as non-withdrawable site credit, unless otherwise provided in the applicable Terms. Please Gamble Responsibly. Gambling Problem? 1-800-270-7117 for confidential help (MI), 1-800-GAMBLER (NJ, PA & WV).
Not surprisingly for a Las Vegas newspaper — or maybe even for a newspaper from anywhere — Sin City ranks as the No. 1 NFL road destination, followed by New Orleans and Nashville.
Sorry Who Dey Nation, but Cincinnati came in last. Maybe the Las Vegas sportswriters haven't been to the best five-way chili restaurants in the city or taken time to visit the thoroughbred tracks across the river in Northern Kentucky, one of the world's top sites for Horse race betting.
However, it's hard to argue with Las Vegas being at the top of the list.
With the Raiders playing their home games at Allegiant Stadium, within walking distance of the Las Vegas Strip, the after party might be more exciting than the game. Part of the fun at Las Vegas games is watching the Raider Nation, pictured at this year's NFL draft on the Strip, interacting with other fans, as they are doing here with Kansas City Chiefs fanatics.
Gambling problem? Call 1-800-GAMBLER (CO, DC, IL, IN, LA, MD, MS, NJ, OH, PA, TN, VA, WV, WY) Call 877-8-HOPENY or text HOPENY (467369) (NY). Must be 21+ to wager. Please Gamble Responsibly. Call 1-800-NEXT-STEP (AZ), 1-800-522-4700 (KS, NV), 1-800-327-5050 (MA), 1-800-BETS-OFF (IA), 1-800-270-7117 for confidential help (MI). Visit BetMGM.com for T&Cs. US promotional offers not available in NV, NY or ON.
Top 10
Below is the Las Vegas Review-Journal ranking of NFL best road destinations, with the writers' comments edited for space.
1. Las Vegas — "Never in doubt."
2. New Orleans — "This is an amazing city for food and nightlife with no shortage of things to do outside the stadium if you even make it to the game."
3. Tennessee — "The 2.5-mile stretch from Music Row to Nissan Stadium in Nashville includes the original Hattie B's and Lower Broadway, giving visitors access to some of the best live music in the world. And don't worry — it's not just country."
4. Indianapolis — "It's one of the most walkable cities anywhere, so stay downtown and enjoy the bars and great restaurants."
5. Chicago — "The weather can be brutal, (but) downtown has plenty to do and is incredibly navigable. Oh, and deep dish isn't pizza."
6. Atlanta — "The game-day experience is what's responsible for the lofty ranking. Concessions are affordable, and the options are amazing."
7. Denver — "There's a great tourist district for people-watching around the 16th Street Mall, tremendous restaurants and cool breweries."
8. Green Bay — "This easily could be in contention for last place. It's cold. It's impossible to get there (but) there's a cool little entertainment district, and the Packers museum is worth visiting."
9. Los Angeles — "It should be much lower on the list until you realize it's still Los Angeles, and SoFi is an experience worth the trip."
10. Seattle — "Despite the dreary reputation, it's quite a picturesque city."
Must be 21+ and in a legal betting state to participate. T&Cs apply. Gambling Problem? Call 1-800-GAMBLER
Middle 10
11. Miami — "This would be much higher on the list if the stadium was in Miami. It's still tough to hate too much on a fall or winter weekend in South Florida, though."
12. New York — "Any chance to get to New York is good."
13. Baltimore — "An underrated gem of a city."
14. San Francisco — "It's one of the most beautiful and fascinating cities in the world."
15. Philadelphia — "Sure, cheesesteaks are delicious. For a real culinary experience, however, take a stroll around Reading Terminal Market."
16. Washington — "The museums and historical sites are unmatched."
17. Dallas — "Fort Worth is a charming town, and Dallas is a big city where you can mingle with the conspiracy theorists at Dealey Plaza and come to your own conclusions about the Kennedy assassination."
18. Arizona — "Scottsdale is great. Even Tempe can be fun most nights."
19. Minnesota — "U.S. Bank Stadium is an absolute marvel, among the best in the league."
20. New England — "Sure, Boston is a great town full of history and chowder. But it's closer to stay in Providence, Rhode Island."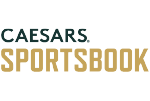 Established 2013
Must be 21+ to participate. T&C apply.
Final 10
21. Kansas City — "Take your pick of any of the outstanding barbecue places in the area. If you can't decide, it's tough to go wrong at Q39. After the meal, good luck. The stadium is in the middle of nowhere, and the airport might as well be in Nebraska."
22. Tampa Bay — "Downtown Tampa isn't much of a thrill, so staying at the beach is probably the preferable option. Ybor City has a cool enough vibe, though."
23. Detroit — "There are casinos in the area. And if all else fails, bring your passport and go across the river to Windsor, Ontario."
24. Cleveland — "Sure, it's cold and bleak. But it's not that bad."
25. Houston — "The stadium isn't close to anything, but that might be OK because downtown pretty much shuts down after 8 p.m."
26. Pittsburgh — "Yuengling can be found at just about any bar or restaurant in town. The best part? It's not Cincinnati."
27. Carolina — "The good? You won't have to leave downtown. The bad? You'll probably be looking for an excuse to do so. To be fair, there's a nice craft brewery scene developing."
28 Buffalo — "Niagara Falls is worth seeing once, but it's on the exact opposite side of downtown from the stadium. Pro tip: If you eat your wings with ranch, just stay home."
29. Jacksonville — "It was somehow an even more disappointing Super Bowl host than Detroit. Bring golf clubs, maybe?"
30. Cincinnati — "The weather isn't great. Whatever that slop is they refer to as chili is a disgrace. Last word: As these final words are typed, Bengals quarterback Joe Burrow is sitting less than 10 feet away along media row at UFC 276 at T-Mobile Arena. He's on vacation in Las Vegas. Far away from Cincinnati."
Be first to get our exclusive sports offers!
Join today to stay up to date on your states gambling news and offers.