Circa Sports Offering $1 Million Pro Football Picking Contest
Last Updated:
Sep 28th, 2022
© PA
Circa Sports is bringing $6 million in total guaranteed prizes to the 2022 NFL season with its MILLION IV pro football contest that is coming straight to Vegas for the new season this fall.
We'll show you how you can enter, along with all the details for this contest.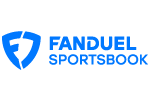 Established 2009
Must be 21+ to participate. T&Cs apply.
The Million IV Pro Football Contest
To enter the Circa Million IV, players must enter in Vegas, but can play anywhere else. Players must submit their picks in-person, or through the Circa app in Nevada.
Players can play from out of the state through a Nevada-based proxy too, and it is expected that there will be many entries in this way, with not everyone being in Nevada.
For in-person registrations, head to the Circa or an affiliated property in Las Vegas, such as the Golden Gate Hotel & Casino, the D Las Vegas, the Tuscany Suites & Casino, or The Pass at Water Street (Henderson).
To play, players must make five NFL picks against the spread each week. Players will then get one point for each correct selection, while receiving half a point for each push.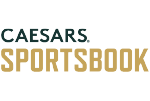 Established 2013
Must be 21+ to participate. T&Cs apply.
Contest Rules
The fee is $1,000 per entry.
Three entries are allowed per person.
Contestants must make five NFL picks against-the-spread each week to qualify.
One point is awarded for each correct selection and one-half a point for a push.
The prize pool is a guaranteed $6 million for those participating.
The overall winner gets $1 million and the "coveted" blue jacket from Circa.
After the winner, over $3.5 million in cash prizes go for those finishing between second and 100th place.
Quarter prizes will be awarded every 4-5 weeks of the contest, with $300,000 in prizes.
$100,000 goes to the last-place.
$50,000 for second-to-last place.
To play on a proxy server for those outside of Nevada, they must still register in Nevada, and those doing this are advised to see the Official Contest Rules to avoid any complications in signing up to a proxy server.
Registration will end at 2 p.m. on Sept. 10, which falls during the NFL Week 1.
Established 2012
Must be 21+ and in a legal betting state to participate. T&Cs apply. Gambling Problem? Call 1-800-GAMBLER
Survivor Contest Offered
Along with the season-long contest, Circa is once again offering the Survivor Contest. This is where contestants select only one team each week with no spread involved, and this team can only be used just once. This contest also has a $1,000 buy-in, with six entries maximum as opposed to the three for the MILLION IV contest.
The Survivor Contest will last 20 weeks starting the first week of the NFL season, and it includes Thanksgiving Day and the week of Christmas as their own contest weeks.
Finally, there is also the undefeated bonus prize for participants to work towards. This means that even if an entry wins before the 20th leg of the contest, they will continue to put in their picks to try and achieve a 20-0 record to win the $1 million undefeated bonus prize.
Be first to get our exclusive sports offers!
Join today to stay up to date on your states gambling news and offers.