Illinois Sports Betting Numbers Set Record for January
© USA Today
January was a record month for sports betting in Illinois.
The state took in $867.5 million in bets, up 9.9% from December's $789.6 million and was 49.2% higher than January 2021's $581.5 million. The previous record was set in October 2021 when the state had a handle of $840.4 million.
Illinois' mobile handle was also a record in January at $829.1 million, a 10.1% increase from December's $752.9 million and 44.1% more than January 2021's $575.2 million. October 2021 was the previous mobile record with $803.4 million wagered online during the month.
Must be 21+ to participate. T&C apply.
Sports betting revenue in January was $66.2 million, up 96.6% from December's $33.7 million and 38.1% higher than January 2021's $47.9 million.
Illinois received $10.7 million in January sports betting taxes, an increase of 96.9% from December's $5.4 million.
For January, Illinois had the fourth-highest handle of any state. New York led the way with a handle of $1.686 billion, followed by New Jersey ($1.349 billion), Nevada ($1.109 billion), Illinois ($867.5 million) and Pennsylvania ($793.7 million).
Even with Arizona still having to report its monthly figures, January was a record-setting month for the U.S. sports betting market. The $9.24 billion handle was a new national record. Previously, the $7.54 billion recorded in October 2021 was the country's monthly sports betting handle record.
21+, terms apply, 1800-GAMBLER
---
Illinois Sports Betting Handle, January vs. December
| | Total handle | Mobile Handle | Revenue |
| --- | --- | --- | --- |
| January | $867.505M | $829.113M | $66.219M |
| December | $789.600M | $752.864M | $33.685M |
| Change | Up 9.9% | Up 10.1% | Up 96.6% |

Established 2012
Must be 21+ and in a legal betting state to participate. T&Cs apply. Gambling Problem? Call 1-800-GAMBLER
Top Sports in Illinois
With the NBA and college basketball betting in full swing, basketball was the most bet on sport in Illinois during January.
Illinoisans wagered $275 million on basketball, while football was second at $229.6 million. Tennis ($60.1 million), hockey ($30.8 million) and soccer ($30.7 million) rounded out the top five. "Other sports' account for $53 million and the parlay handle came to $184.3 million.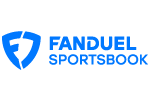 Established 2009
Must be 21+ to participate. T&Cs apply.
Remote Registration Returns to Illinois
Remote registration officially returned to Illinois on Saturday, allowing users to sign up for sportsbooks online from anywhere within the state. Illinois residents no longer have to drive across the state to a sportsbook in order to use the online app on their mobile devices.
Back in December, Gov. J.B. Pritzker signed HB 3136 into law, setting March 5 as the official return of remote registration. During the pandemic, Pritzker allowed players to register online during the COVID-19 pandemic before bringing the requirement back to the state.
As it stands, Nevada is the only state that requires in-person registration.
Be first to get our exclusive sports offers!
Join today to stay up to date on your states gambling news and offers.