New York Senator Says It's Not Time to Discuss Reduction in 51% Mobile Wagering Tax Rate
© PA
As New York online sports betting continues to be a record-breaking success, it is "too premature" to talk about lowering the 51% tax rate on mobile sports wagering revenue, a state senator says.
"It's way too premature, too early, to talk about a reduction," state Sen. Joseph P. Addabbo Jr., D-Queens, told Gambling.com on Wednesday.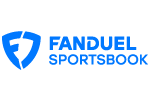 Established 2009
Must be 21+ to participate. T&Cs apply.
The online bookmakers authorized to accept sports wagers in the state knew ahead of time what the tax rate would be, Addabbo said. New York's 51% rate is the nation's highest.
"The state was extremely clear from Day 1," Addabbo said.
During an earnings call with analysts this month, DraftKings CEO Jason Robins said the company had heard "chatter" that New York lawmakers might lower the tax rate on mobile sports betting revenue.
Robins said DraftKings is taking a "wait-and-see approach" to the possibility of a lower tax rate in New York. Even without a lower rate, the company expects to be profitable there in two to three years, he said.

Established 2012
Must be 21+ and in a legal betting state to participate. T&Cs apply. Gambling Problem? Call 1-800-GAMBLER
More Mobile Skins Under Consideration
While it is too early to discuss lowering the tax rate, other options might come under consideration this legislative session that could be favorable to online bookmakers, the senator said. Addabbo chairs the Senate Committee on Racing, Gaming and Wagering.
The legislative session began in Albany on Jan. 5 and ends June 2.
One option might be to allow bettors to use a single app in wagering on sports and horse racing, rather than one for sports and a separate one for horse racing. The senator said this change could also help New York's horse racing industry.
Addabbo also said lawmakers might look at increasing the number of online platforms, called "skins," that bettors can use in placing wagers across the state. Nine online sportsbooks have been authorized to offer their mobile platforms for use.
At the Jan. 8 launch of sports betting in New York, state regulators approved four online bookmakers to begin operating right away. These four were Caesars, DraftKings, FanDuel and BetRivers.
Must be 21+ to participate. T&C apply.
Since then, three others, BetMGM, PointsBet and WynnBET, have gone live in the state.
Another online sportsbook, BallyBet, is expected to be available to New York bettors in the first half of this year. Genting's Resorts World also is authorized to accept bets on mobile platforms in New York once the company is operational there.
Record-Setting Sports Betting Handle
In the first 30 days after the Jan. 8 launch, $1.98 billion in wagers were placed statewide, a record for the highest opening sports betting handle in any state. During that period, New York collected $70.6 million in tax revenue.

Established 2018
21+, terms apply, 1800-GAMBLER
Gov. Kathy Hochul, a Democrat, praised the mobile wagering launch.
"We've seen how mobile sports wagering can be an economic engine for New York, driving significant funding to our schools, youth sports and so much more," she said on the state website.
The figures have climbed even higher since then. Through Super Bowl Sunday on Feb. 13, bettors place $2.4 billion in wagers, earning the state more than $78.5 million in tax revenue.
With about 20 million residents, New York is the nation's fourth most-populous state. California, Texas and Florida each have more residents than New York, but sports betting is illegal in those states.
Must be 21+ to participate. T&Cs apply.
New York is World's 'Sports Capital'
Addabbo told Gambling.com he expects mobile wagering to remain strong in New York.
Like the Super Bowl betting, the NCAA's upcoming March Madness can be expected to generate impressive wagering numbers, Addabbo said.
The men's basketball tournament begins March 15 at sites around the country. The Final Four matchups are April 2-4 at the Caesars Superdome in New Orleans.
In addition, New York is home to major sports in every professional league and to competitive collegiate teams, creating enthusiasm among bettors.
"This is the sports capital of the world," the senator said.

Established 2019
Must be 21+ To participate. T&Cs Apply.
Must be 21+ to participate. New Customers Only. Moneyline bets only. Bet credit is only paid on winning bets. T&Cs apply.
Be first to get our exclusive sports offers!
Join today to stay up to date on your states gambling news and offers.