No Sports Betting Apps Ready to Go Live in Arkansas on Friday, the Day Online Betting Becomes Legal
© USA Today
Mobile sports betting in Arkansas is legal Friday, but bettors probably won't be able to wager on any games until March Madness begins in a couple of weeks.
Arkansas' three casinos are perfecting their sports wagering apps before making them available to the public.
Carlton Saffa, chief market officer at Saracen Casino Resort in Pine Bluff, told Gambling.com on Thursday he is working with payment-processing vendors and app stores on final verification.
Must be 21+ to participate. T&Cs apply.
Saffa said he expects the BetSaracen app to be ready in time for the NCAA men's basketball tournament, beginning March 15. The games will be played at sites around the country, with the Final Four matchups slated to be held April 2-4 at the Caesars Superdome in New Orleans.
Razorbacks in Title Hunt
The No. 14 Arkansas Razorbacks, winners of 14 of their past 15 games, are projected to be among the teams selected to compete for the national title. Selection Sunday is March 13.
The Razorbacks enjoy a large fan base in Arkansas and are expected to attract heavy college basketball betting action throughout the state during the tournament. Sports betting already is legal at ticket windows and kiosks inside Arkansas casinos.
Several days before the NCAA tournament begins, the Razorbacks will appear at the Southeastern Conference tournament from March 9-13 at Amalie Arena in Tampa.
The Razorbacks (24-6) are expected to contend for the league title. The SEC's other top teams, including Auburn, Kentucky and Tennessee, also could challenge for the SEC tournament crown.
Oaklawn Working to Prepare App
Arkansas' casinos in Hot Springs and West Memphis might be several weeks away from having sports betting apps available to download.
Wayne Smith, general manager of Oaklawn Racing Casino Resort in Hot Springs, said in an email that the resort expects to have its mobile platform available in "the next quarter or so." That means the app could be available in the April-June timeframe.
"We took a more conservative approach and waited for the Racing Commission and the legislature to give their approval before we started working with our vendor GAN to get our mobile platform ready," Smith told Gambling.com. "Our mobile platform will mirror the same wagering menu Oaklawn offers its guests on property, which rivals any national brand's menu out today."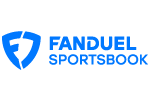 Established 2009
Must be 21+ to participate. T&Cs apply.
Smith said the Oaklawn Sports wagering app "will be the brand Arkansans trust, just like we are today with Oaklawn Anywhere."
The Oaklawn Anywhere app is available to download at any time for bettors wanting to wager on horse races. The horse racing app cannot be used for sports betting.
Southland's Betly Sportsbook App Coming Soon
In West Memphis, Southland Casino Racing expects to launch its Betly Sportsbook app in the coming weeks, Marketing Manager Natalie Carlson told Gambling.com.
"Many patrons are already using the Betly Sportsbook kiosks at Southland," she said. "The downloadable app will be a familiar extension of our sports betting experience and allow them to continue to play easily at home and elsewhere in the state."

Established 2012
Must be 21+ and in a legal betting state to participate. T&Cs apply. Gambling Problem? Call 1-800-GAMBLER
Mobile Wagering Legal March 4
When a legislative committee last month cleared the way for mobile sports betting to begin, a March 4 start date seemed possible.
After legislative approval on Feb. 22, the state Racing Commission's new rule allowing mobile wagering required a 10-day filing period at the secretary of state's office.
That period ended March 4, giving hope to bettors that they would be able to download an app on that date and begin placing sports bets.
However, Saffa noted the process to make an app available takes time. Compared to neighboring states Tennessee and Louisiana, which also have mobile wagering, Arkansas' launch will happen within weeks of legalization instead of months, he said.
National Brands Won't Be Available Right Away
The Racing Commission rule requires national online bookmakers, such as DraftKings and FanDuel, to share 51% of sports betting profits in partnerships with Arkansas casinos. In other states, the national bookmakers typically share 5-15% with casinos.
John Burris, a former Arkansas legislator representing a coalition of national online bookmakers, told Gambling.com these bookmakers are unlikely to partner with Arkansas casinos because of the 51% profit-sharing provision.
However, he said, when mobile wagering begins in Arkansas, bettors will discover they can't download apps they're familiar with, like DraftKings.
"Consumers are going to want choice," he said.
Burris said he will ask lawmakers at the 2023 legislative session to overturn the 51% provision.
Be first to get our exclusive sports offers!
Join today to stay up to date on your states gambling news and offers.