Sports Betting Inches Closer to Being Legal in Oklahoma
© USA Today
Oklahoma is one step closer to getting in-person sports betting at tribal casinos, though the effort has a long way to go.
On a 28-3 vote, the House Appropriations and Budget Committee on Thursday approved a bill by Rep. Ken Luttrell, R-Ponca City, to add in-person sports betting to the state-tribal gaming compact. The "no" votes were cast by Republican Reps. Sheila Dills, Scott Fetgatter and Carl Newton.
Must be 21+ to participate. T&Cs apply.
The bill still needs to be approved on the House and Senate floors before going to Republican Gov. Kevin Stitt for his consideration. It is unclear whether he would support the initiative. The governor has been at odds with tribes over renewing tribal gaming compacts.
Under Luttrell's House Bill 3008, the state would receive 10% of monthly net win from sportsbooks statewide. Luttrell, a Cherokee citizen, estimates in-person sports betting at casinos would generate $240 million in revenue for the state.
The legislative session is scheduled to end on May 7 at the Capitol in Oklahoma City.
Tribal Gaming Active Across Oklahoma
Oklahoma's 35 tribal nations operate more than 130 "gaming facilities," according to the Oklahoma Indian Gaming Association.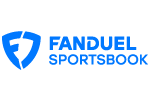 Established 2009
Must be 21+ to participate. T&Cs apply.
These facilities range from Las Vegas-style casinos to travel plazas with slot machines.
Among other games, the tribes oversee 72,850 electronic devices and 5,300 bingo seats.
The state does not have non-tribal casinos.
Fan Support Strong in Sooner State
If approved, sports betting is expected to be popular in Oklahoma. The state is home to the University of Oklahoma, Oklahoma State and other universities that traditionally field successful men's and women's athletic teams.
The annual Red River Showdown between the Texas Longhorns and Oklahoma Sooners is one the nation's most intense football rivalries.
In addition, the NBA's Oklahoma City Thunder, and numerous collegiate and professional teams next door in Texas, enjoy large fan bases in Oklahoma.

Established 2012
Must be 21+ and in a legal betting state to participate. T&Cs apply. Gambling Problem? Call 1-800-GAMBLER
Competition From Neighboring States
In advocating for sports betting, Luttrell has noted that legal sports wagering already takes place in states that border Oklahoma.
"I feel the time is right for Oklahoma to partner with the tribes and ensure a level, competitive gaming playing field with the surrounding states," he said.
Next door in Arkansas, mobile betting has been legalized and is expected to begin within days, once casinos launch their smartphone apps. On-site sports betting already occurs inside Arkansas casinos.
Texas Bordered By Sports-Betting States
As Oklahoma lawmakers take sports betting under consideration, its neighbor Texas is becoming further surrounded by sports betting states, including Arkansas.
Texas, the nation's second-most-populous state, does not have brick-and-mortar casinos or legal sports betting.
Any effort to expand gaming in Texas will have to wait until lawmakers meet in Austin for the 2023 legislative session. Dallas Cowboys owner Jerry Jones has said legal sports betting is inevitable in Texas.
In Louisiana, which also shares a border with Texas, in-person sports betting began at casinos last year. A couple of months later, online sports gambling in Louisiana got underway.
Louisiana is the only Gulf Coast state with legal mobile wagering from Texas to Florida.
Be first to get our exclusive sports offers!
Join today to stay up to date on your states gambling news and offers.