Congress Seeks To Crush Illegal Offshore Sportsbooks
© USA Today
More than two dozen Congress members, including several from Nevada, are seeking the U.S. attorney general's guidance in shutting down illegal offshore sportsbooks.
In a letter late last month to Attorney General Merrick Garland, the 28 signers asked what Congress can do to help law enforcement and prosecutors dismantle "these criminal organizations." Garland is asked to reply by Sept. 6.
The letter notes that unregulated offshore sportsbooks don't follow U.S. federal and state financial rules. This means bettors cannot be sure their personal information is secure or that they'll be paid for winning sports bets.
Another concern cited in the letter is that states lose tax revenue when U.S. bettors use offshore sports betting sites. These unregulated sites do not pay taxes in the U.S.
In states across the country, legislators attempting to legalize sports betting argue that residents already are using offshore apps to wager on sports illegally, costing millions of dollars in tax revenue that would go toward education and other local needs.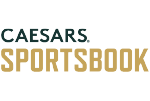 Established 2013
Must be 21+ to participate. T&C apply.
Offshore Sites Named
The congressional letter notes that unregulated "dark web" sportsbooks do not protect financial information or have safeguards to prevent underage people from betting.
In the U.S., regulated sports betting is legal and live in 30 states and Washington, D.C. It is legal but not yet operational in five additional states. Kansas is one example. Still, Kansas online sportsbooks are expected to go live in several months.
The letter cites three offshore operators, Bovada, MyBookie and BetOnline, as examples of unregulated sportsbooks with sophisticated platforms that make them appear legal.
"Internet searches nationwide for offshore sportsbooks increased by almost 40 percent in 2021, outpacing searches for legal ones, with Bovada constituting half of all sportsbook brand searches," the letter states.
The American Gaming Association has endorsed the congressional effort, as have major sports leagues, including the National Football League and Major League Baseball.
U.S. Reps. Dina Titus, D-Nev., pictured in front, and Guy Reschenthaler, R-Pa., are among those who signed the letter. Titus and Reschenthaler co-chair the Congressional Gaming Caucus.
Titus' Nevada House colleagues also signed the letter. They are Reps. Steven Horsford and Susie Lee, both D-Nev., and Rep. Mark Amodei, R-Nev.
Visit BetMGM.com for T&Cs. Must be 21+. MI, NJ, PA or WV only. Excludes Michigan Disassociated Persons. All promotions are subject to qualification and eligibility requirements. Rewards issued as non-withdrawable site credit, unless otherwise provided in the applicable Terms. Please Gamble Responsibly. Gambling Problem? 1-800-270-7117 for confidential help (MI), 1-800-GAMBLER (NJ, PA & WV).
What Can Be Done?
Some industry experts have noted that cracking down on offshore operators will be difficult, beyond locking down a domain's website or prosecuting the sportsbooks' U.S. representatives.
The congressional letter does not offer solutions to keep U.S. bettors from using their phones or computers to place wagers at unregulated sites outside the country.
Instead, the letter seeks widespread support in helping to eliminate illegal sportsbooks.
"We ask that the Justice Department work with the gaming industry, sports leagues, and other stakeholders to identify the worst actors, investigate and prosecute them, and educate Americans on the dangers associated with illegally wagering on sports," the June 29 letter states.
Be first to get our exclusive sports offers!
Join today to stay up to date on your states gambling news and offers.