Rahm and Scheffler Tied In US PGA Championship Odds as McIlroy Drifts in the Betting
Betting sites reckon it's neck-and-neck between Jon Rahm and Scottie Scheffler heading into this week's US PGA Championship at Oak Hill Country Club. Rory McIlroy, meanwhile, is a distant third-favourite.
Golf's three top-ranked players are preparing for another go at a major in 2023, with Rahm having already won the Masters last month.
Scheffler and McIlroy were way off the pace at Augusta, but head to New York with renewed confidence.
World No. 2 Scheffler came fifth in the recent AT&T showdown in Texas, while Northern Ireland's McIlroy says he's put the disappointment of his Masters display behind him.
The bookies don't quite make this the three-way shoot-out they expected at Augusta. The likes of Xander Schauffele, Patrick Cantlay, Brooks Koepka and Tony Finau also carry a realistic price to win the US PGA.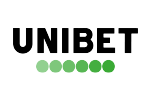 Established 1997
Interestingly, there have been more bets placed on Schauffele, Cantlay, Koepka and Finau than there have been for McIlroy, Rahm or Scheffler.
Evidently bettors are seeking value elsewhere and looking at the odds range between 15.0 and 21.0, rather than focusing on the two 8.0 favourites.
Still, the live golf betting markets are also seeing activity on Rahm and Scheffler as they prepare to go at it once again over four days.
Indeed, one bookmaker even dropped as low as 7.0 on Scheffler midway through Tuesday's market, before jumping back again.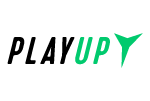 Established 2007
If you compare the PGA Championship betting odds to those set for the Masters last month, it's evident that bookmakers have given up somewhat on McIlroy.
The four-time major winner was alongside Rahm and Scheffler before Augusta, but is now priced a distant third favourite.
This doesn't come as a surprise when you consider he finished 19 shots off Wyndham Clark at this month's Wells Fargo Championship.
What that result has also done is cut the odds of other US PGA hopefuls like Koepka and Schauffele, who carry a shorter price into New York than they did Augusta.
With that in mind, here's our betting focus on the big three frontrunners heading into the US PGA this week. Starting, of course, with our reigning Masters champ…
Jon Rahm
Rahm failed to challenge for a major last year but is playing the best golf of his career, and deserved to don the Green Jacket just a month ago.
The Spaniard has taken advantage of the departure of the LIV rebels and now has four tour wins in 2023 already under his belt.
Rahm says he's "riding that wave" and wants to add more trophies to his collection during this purple patch. But there's evidence here that the 28-year-old isn't going to fade away any time soon.
Having won the US Open in 2021, he's in search of a third major and could well do it this weekend.
New betting sites have him at 8.0 (7.0 if you're unlucky with the live odds) and that's not a terrible price.
Established 2001
18+, Registration Required, T&C's Apply. https://www.gamblinghelponline.org.au/ Disclaimer: Bet365 does not offer bonus codes in Australia and this referral code does not grant access to offers. Chances are you're about to lose.
Scottie Scheffler
America's in-form golfer has two trophies for 2023 but missed the PGA Championship cut last year.
Don't bank on him fluffing his chance this time around. Scheffler finished just three shots off Jason Day in his last outing at the AT&T last weekend.
Consistency is key for Scheffler. He's finished in the top 12 in each of his 12 Tour starts. Only Rahm has gained more strokes in this period, but Scheffler tops the 'Tee to Green' charts.
If he can nail his putting, which isn't exactly a hard ask for such a talented golfer, then Scheffler is very well priced at 8.0 with golf betting sites to win here.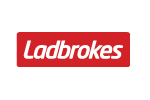 Established 2000
Rory McIlroy
McIlroy won the US PGA back in 2012 and 2014, but hasn't come near to the trophy since.
In fact, his best finish in the past eight tournaments was eighth in 2022. Still, you can never write off McIlroy.
The Northern Irishman is seeking that elusive fifth major nine years after his last, and there was early hope he could do it at Augusta.
Betting apps backed the wrong man last month and have edged away from him here.
McIlroy is 13.0 to win the US PGA Championship, which is actually a very good price for a player as talented as he is.
Question marks remain over his approach play, and he's already said there are "less expectations" heading into Oak Hill than usual. That's probably not what bettors want to hear.
Stay In The Loop With Free Bets, Insider Tips & More!
Live Betting. Sports Promos. Sent Weekly.