Indian Premier League Betting
Bet365 Sign Up Offer
Open an account with bet365 today and bet on a huge range of markets with the world's favourite online sports betting company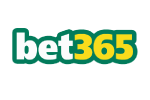 Every April, the sporting world sets its eyes on domestic crickets richest tournament - The Indian Premier League (IPL), which takes place over seven weeks until the end of May. Eight franchises face off against one another for the largest prize in T20 cricket - a solid $2.2 million US dollars. Although sports betting is heavily restricted in India itself, Indian Premier League betting is still widespread around the globe due to the competitions increasing popularity, with all of the top cricket bookmakers offering markets. The IPL is relatively new when measured against other traditional cricket tournaments (it began in 2008) and has provided a fresh alternative for cricket betting on longer form test cricket tournaments such as The Ashes.
Recommended Indian Premier League Sites
Secure
Trusted
Verified
1

Open an account with bet365 today and bet on a huge range of markets with the world's favourite online sports betting company

18+, T&C's Apply. https://www.gamblinghelponline.org.au/
Indian Premier League
Betting

Tips
Betting the Indian Premier League
There is no shortage of drama in the Indian Premier League, much of which begins before the start of play. Franchises participate in a bidding war to retain, trade and sign top class players in a January auction that has become an inherent part of IPL media coverage. The salaries paid to IPL players have soared, with some receiving close to $2.5 million US dollars a season - not a bad cheque for 7 weeks work.
Many markets are offered for Indian Premier League betting, with expected standards such as match win bets and top team batsman playing a key part in punters' choices. Some top bookmakers offer markets on the IPL auction, allowing punters to predict an IPL player staying with their current club or moving on to greener pastures. The IPL is continuing to grow at an exponential rate as a brand, and in line with this, so too is its core betting audience. Continue reading below to find out more about Indian Premier League betting!
IPL Gameplay
As Twenty20 cricket consists of, as the name suggests, an innings of 20 overs per team, matches only last for around two hours, and teams therefore go all out for victory. These thrilling matches lend themselves to a huge range of betting markets, both pre-match and in-play. As games are so short, in-play odds can vary massively as momentum shifts from one side to another, allowing clever punters the chance to pull in big returns if they place their bets at the right time
Understanding Indian Premier League Odds
When looking for an Indian Premier League betting opportunity, the odds listed by a bookmaker will reflect how likely it is that a given outcome will occur. This is generally referred to as implied probability, which is expressed as a percentage. For example, if a team is given odds of 4.00 to win their next IPL match, then according to bookies they have a 25% chance of winning that match. Odds are normally displayed in fractional or decimal format, depending on the bookmaker. Having a good grasp on betting odds is important for the sustainability of long term betting. If you want to make money through Indian Premier League betting, then it is extremely important that you have a decent understanding of implied probability and the role that it plays in placing a bet.
Top Indian Premier League Betting Markets
The betting markets offered for the IPL range from simple match win bets through to the top team batsman, the method of the next dismissal, and the number of sixes in a match. You can even bet on who will win the coin toss. While a number of these are down to pure luck, there are a few markets (such as a team's top batsman) for which you can do your research by looking at the wealth of player statistics available. Keep an eye on individual performance throughout the season to inform any bets that you make.
IPL In-Play Betting
Betting on IPL matches in-play is where some of the best money can be made. A good example of how in-play prices can swing, allowing you to back favourites at slightly longer odds or to cash-out at profitable moments, is the nail-biting tie between Royal Challengers Bangalore and Delhi Daredevils, which took place in 2013. Before the match, Bangalore, who were then second in the league, were favourites at 1.61, with bottom of the league Delhi offered at 2.25.xDelhi were first to bat and hit a score of 152 for 5.
As Bangalore stepped up to bat they were still strong favourites, and halfway through their innings they were very much odds-on to win the match. Delhi turned on the style however, managing to limit Bangalore's promising score of 129-2 to just 152-7 at the end of the innings, taking the match to a Super Over and consequently shortening Delhi's odds substantially. Bangalore went on to win the final over, with Delhi falling short by one run. However, the match showed that if you catch odds at the right moment, you can land a valuable win, with anyone who had backed Delhi at longer odds able to cash-out when the Daredevils' odds shortened.
Plenty Of Opportunity
With around 70 matches taking place over a period of two months, the season gives you plenty of opportunity to introduce IPL matches into your cricket betting strategy. As Delhi proved, underdogs can put up a worthy fight, and matches can be full of surprises, meaning that the many top bookmakers provide a good platform to profit from swings in momentum. By placing a bet on the outcome of a cricket match
Recent Indian Premier League Winners
| Year | Winning Team | Winning Team's Odds | Margin | Losing Team |
| --- | --- | --- | --- | --- |
| 2017 | Mumbai Indians | 1.73 | Won by 1 run | Rising Pune Supergiant |
| 2016 | Sunrisers Hyderabad | 2.47 | Won by 8 runs | Royal Challengers Bangalore |
| 2015 | Mumbai Indians | 2.13 | Won by 41 runs | Chennai Super Kings |
| 2014 | Kolkata Knight Riders | 2.17 | Won by 3 wickets | Kings XI Punjab |
Contributors
Hi, I'm Dean Ryan
"A passionate sports betting broadcaster and journalist with over 15 years spent in the gambling industry."
Interests
Sports Betting
Odds Compiling
Horse Racing