Canada Sports Betting and iGaming Will Go Live on April 4
© PA
More online gaming options are set to debut in Canada with Ontario sports betting expanding this spring.
More Online Sportsbooks Set to Go in Canada
iGaming Ontario announced private gaming operators that have registered with the Alcohol and Gaming Commission of Ontario and executing an operating agreement with iGaming Ontario are eligible to go live on April 4.
"Consumers can be assured that companies who successfully enter the new Ontario market will have met rigorous standards of game and operator integrity, fairness, player protections and social responsibility, allowing all players to play with confidence," Martha Otton, iGO Executive Director said in a media release.
"Prevention of underage access, ensuring compliance with applicable laws including anti-money laundering rules and regulations, and measures to enable more responsible gambling are just a few of the assurances consumers can expect in the new market as of April 4."
iGaming Ontario hopes more legalized betting options will reduce the amount of illegal betting activity in the province.
Offshore websites and bookies are common options people look to play on in the absence of more legalized and regulated betting operators.
Ontario plans to expand its legal sports betting options by allowing an unlimited number of private sportsbooks to secure a licence to operate in the province. Most other provinces have appointed lottery corporations to decide what new types of gambling will be allowed.
"Today, most internet gaming by Ontarians takes place on websites not conducted and managed by the province," Otton said. "Our new internet gaming market will give consumers enhanced entertainment choice, support the growth of a new, legal market and generate revenue that can help fund programs and services that benefit all of us."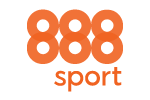 Established 1997
Canada Betting Continues to Expand
Allowing private operators is Canada's latest measure to expand gambling operations.
In August, Canadian provinces were permitted to allow sports bets on single sporting events. Previously, only parlay bets were allowed in the legalized Canadian sports betting market.
Research from Vixio project Ontario's licensed online gaming and sports betting market will produce gross revenues of $989 million in its first full year of operations and eventually grow to $1.86 billion by 2026.
This would make Ontario one of the largest online gambling markets in North America, along with Pennsylvania, New Jersey, Michigan and New York.
Stay In The Loop With Industry News, Insider Tips & More!
Live Betting. News and Industry Updates. Sent Weekly.