Five of the Best Casinos in London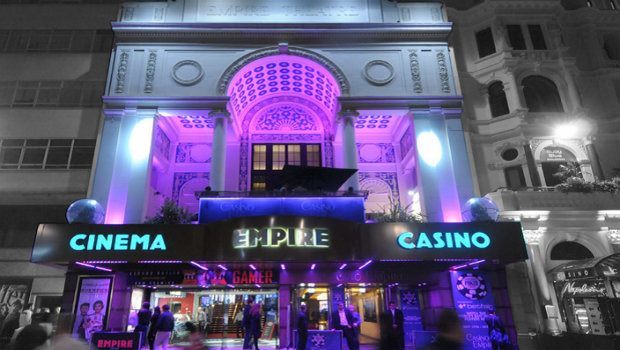 London is undoubtedly one of the gambling capitals of Europe, with dozens of fantastic locations spread across the city. There are plenty of options for both high-rollers and newcomers alike, and we've compiled a list of the five must-visit casinos on your next trip to the UK's capital.
1. The Casino at the Empire, Leicester Square
This is one of the most exclusive casinos in the city, with a prime location in the heart of Leicester Square. Pledging to bring "a touch of Vegas" to the UK, this casino is home to a number of hotly contested poker tournaments, including the regular £25,000 guaranteed cash race. The site also offers Pai Gow, Baccarat (or Punto Banco) and plenty of Blackjack, with visitors also given access to four luxury bars.
2. The Park Tower Casino, Knightsbridge
Owned by world-renowned operator Grosvenor, the Park Tower Casino combines fine dining with a chic European playing area. This location prides itself on the luxury of its services, with experienced staff delivering an unrivaled atmosphere. In addition to standard Roulette and Blackjack offerings, this casino also runs an innovative Stud Poker progressive jackpot feature, giving players the chance to take home major prize money.
3. The Palm Beach Casino, Mayfair
Set in the stunning Mayfair Hotel, The Palm Beach Casino is arguably one of the best in London. It offers cash games seven nights a week, as well as regular high-roller tournaments throughout the year. The casino is open 24 hours a day and also takes bookings for private tables, making it a great choice for high-class poker parties. There's also a brand new dice table, securing its place as one of the best casinos in the UK.
4. Aspers Casino, Stratford
Those looking for a slightly more relaxed gambling atmosphere should head over to the Westfield shopping centre in Stratford, which is home to the brand new Aspers Casino. This is the UK's very first super casino, open 24/7 and offering 70 different tables, 150 slots and 150 video gaming terminals, as well as eight sports betting terminals. As one of the biggest locations in the UK, this has fast become a huge attraction for tourists and locals alike, making it definitely worth a visit on your next trip to the Capital.
5. The Clermont Club, Mayfair
Only those with intimate knowledge of London's gambling community will know about The Clermont Club, with its discrete exterior masking one of the best gambling experiences in the country. Boasting a "discrete" and professional service, this location gives visitors access to a limited but well-crafted selection of table games. The only catch is that the casino is for approved members only, with potential new players having to go through an extensive vetting procedure.
There are plenty of fantastic casinos around London, but if you want to practice your skills before heading for the real thing then you should check out one of the many UK-based online casinos. Sites such as Bet365 Casino are fantastic examples of quality online gambling, giving you plenty of opportunity to hit the big time from the comfort of your own home.
Terms and Conditions apply for all bonuses. Must be 18+ to participate.