Labour MP Backs New Measures on Seaside Arcade Gambling
Striking a balance between supporting local communities and ensuring child welfare is key to a successful seaside arcade industry.
That is the view of a Labour MP whose constituency in Swansea could be impacted by increasing scrutiny from authorities on under age gambling.
With growing concerns over child welfare and gambling addiction, there is pressure on authorities to scrutinise all forms of gambling in the UK right now.
The British Amusement Catering Trade Association (BACTA) — the association that represents the arcade industry — plan to introduce greater measures on under age gaming in seaside arcades, in order to meet authorities in the middle.
These include ensuring children under the age of 16 can only play on the arcades under the supervision of an adult, with stickers on the machines making this clear.
And Labour MP for Swansea East, Carolyn Harris, is supportive of the measures.
"The significant contribution seaside arcades make to local communities and tourism is widely recognised and I strongly support the measures, which I understand BACTA are due to bring in, to ensure children and young people are protected," Mrs Harris told Gambling.com.
Urge For Self Regulation
Meanwhile, Conservative MP Sir Roger Gale — whose North Thanet constituency covers Margate and Herne Bay — has stressed arcades should be considered as part of the lifeblood of the seaside experience and that self governance from BACTA is the way forward.
"Mostly the seaside amusements are used by families, so a mum, dad, aunt or uncle will probably go in with children anyway. Very often if only to get out of the rain!" Sir Roger told Gambling.com.
"I'm all in favour of anything that protects young people. And that's what we're really talking about. We don't want kids going off the rails. But I have a considerable respect for the people who run these arcades. Because by and large I think BACTA has a handle on this.
"They send out a clear message themselves, they re-state that message regularly when they come to the House of Commons. I get the impression they really want a self-regulated, well-regulated industry.
"I understand things can come under review and if they see a loophole where they can do something about it, in response to real concerns, genuine concerns, then they will do it. If a minister said: 'look, we really need to tighten up on this' they would say: 'yes fine, we will see what we can do'. It's in everyone's interest."
Role of Arcades at UK Seasides
According to the Independent, 70 per cent of people who visit the British seaside prefer to walk along a pier rather than actually go in the sea.
The UK's enchantment with entertainment from the beach goes back generations but many arcade operators have only managed to survive thanks to an anomaly in the industry.
Arcades are unique in the UK betting market as children and young people under the age of 18 are allowed to play in them. The machines children can play on provide low stakes up to 30p and small cash prizes to £5.
The machines are known as Category D machines and are permissible in Family Entertainment centres (FECs) such as seaside arcades. The machines include slots, penny pushers, cranes and redemption games.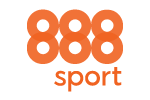 Established 1997
Min deposit £10 • A qualifying bet is a 'real money' stake of at least £10 • Min odds 1/2 (1.50) • Free Bets credited upon qualifying bet settlement and expire after 7 days • Free Bet stakes not included in returns • Casino Bonus Extra Spins must be claimed within 7 days and expires after 14 days • Bonus Extra Spins valid on selected Casino games only • Bonus wins capped at £500, excluding Jackpot wins • To withdraw any winnings from your Extra Spins, you'll first have to use all of them • T&Cs apply..
Striking a Balance
But the increased scrutiny on under age gambling is forcing BACTA to consider voluntary changes to the running of arcades before authorities enact their own restrictions.
The association are aware that it is the reel-based slot machines that are of particular focus from authorities. This comes after Fixed Odds Betting Terminals (FOBTs) in betting shops had their maximum stake reduced from £100 to £2 earlier this year.
But — much like online gambling in the UK — the association wants to act on other arcade games too before it is forced into new measures.
BACTA will hold an extraordinary general meeting on July 9 to discuss measures that can ease concerns seaside arcades are worsening issues of under-age gambling.
Yet they are determined to strike a balance so that the seaside amusement arcade is not lost for good.
John White, CEO at Bacta, told SBC news: "Seaside amusements are a quintessential part of British culture dating back to before WWI and this campaign is about preserving Britain's history of seaside fun for future generations to enjoy.
"Seaside Family Entertainment Centres are an important part of coastal communities, providing essential income for families, but also preserving our heritage."
Child Gambling a Growing Concern
BACTA's move to address standards in amusement arcades across the country comes as scrutiny of child gambling increases.
The BBC reported in June that the first gambling addiction clinic for people aged between 13 and 25 will be opened in September this year.
There has been a sharp rise in gambling among young people, with 14% of 11 to 16-year-olds having placed a monetary bet.
The House of Lords has also called for a new inquiry into the gambling industry, with one aspect focusing on child gambling.
In their proposal, the Lords have called for an investigation on 'should children be allowed to play games machines including fruit machines, pushers and cranes?'
And some top betting sites are already striking voluntary agreements to tackle problem gambling, in recognition of the social issue.
As Gambling.com reported earlier this summer, five of the UK's biggest betting companies have agreed to raise £100m a year to tackle addiction to online gaming, a ten-fold increase on their previous pledge.
Betting firms have also confirmed they will ban pre-watershed TV gambling adverts during live sporting events.
Stay In The Loop With New Casino Sites & Offers!
Free Spins. Exclusive Bonuses. Sent Weekly.