Oscars Betting 2023: Who's Favourite in the Main Categories?
© PA
Best Oscars Bets:
---
There are just days to go until the ceremony takes place at the Dolby Theatre in Los Angeles and with some very exciting contenders across a host of categories, betting sites are offering their takes on who is expected to come out on top in the latest edition of the Academy Awards.
Now that both the Golden Globes and the Baftas have come and gone, punters will have a good sense of what to anticipate from the Oscars.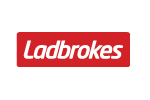 Established 2000
While the voters for each of these awards nights can be quite independently minded, it is highly unlikely that an also ran will come out on nowhere to claim a golden statuette in Southern California.
Traditionally speaking, there are said to be four gongs that generate the most interest at the Academy Awards; Best Actor, Best Actress, Best Picture and Best Director.
Fraser Continues To Hold Edge Over Butler For Best Actor
Despite losing out to Austin Butler for his portrayal of Elvis Presley in Baz Luhrmann's Elvis at both the Golden Globes and the Baftas, Brendan Fraser remains the favourite to pick up a Best Actor Oscar for The Whale.
Regarded as a major comeback role after some time away from the limelight - though he has made a number of films in the past few years - Fraser is 1.50 with specials betting sites to be crowned in this category.
Whereas Colin Farrell was previously second favourite behind Fraser, Butler's success on the awards circuit has seen his chances increasing and you'll find odds of 2.63 on him seeing off the stiff competition.
Although he also won a Golden Globe for Best Actor - in the comedy/musical category as opposed to Butler's victory for a dramatic film - Farrell is currently being valued at 11.0.
His fellow Irishman Paul Mescal has also been nominated for his committed performance in Aftersun as the father of a 11-year-old daughter.
He will be an actor to watch out for in the years to come, but the best odds on him pulling off an unlikely Oscar victory are 51.0.
One of the most reliable faces in British cinema and television for several decades, Bill Nighy has earned a deserved nomination for his lead role in Oliver Hermanus' Living.
Odds on him range from 51.0 to 67.0, but seeing the star of Still Crazy and Love Actually making the shortlist at the Oscars is something to rejoice about nonetheless.
Blanchett And Yeoh In Compelling Best Actress Battle
In the Best Actress category, Cate Blanchett and Michelle Yeoh have become almost inseparable for their respective performances in Tár and Everything Everywhere All at Once.
Bet365 have Yeoh just ahead at odds of 1.67, with Blanchett available at 2.1.
While her two previous Oscar wins for The Aviator and Blue Jasmine could offer Blanchett a slight edge in the voting, Yeoh remains worthy of consideration and has just nipped in front of her rival in the prices.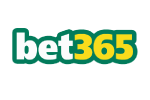 Established 2001
18+, Registration Required, T&C's Apply. https://www.gamblinghelponline.org.au/ Disclaimer: Bet365 does not offer bonus codes in Australia and this referral code does not grant access to offers. Chances are you're about to lose.
Because of how close the two frontrunners are, the other nominees are seen as outside bets for an Oscar victory.
Michelle Williams has been nominated four times in the past - twice for Best Actress and twice for Best Supporting Actress - but the odds of 29.0 being offered suggest she is likely to miss out for The Fabelmans in 2023 as well.
Andrea Riseborough (also 29.0) is level with Williams in the Best Actress pecking order and even though she gained much acclaim for her portrayal of Marilyn Monroe in Blonde, Ana de Armas is 51.0 for a Best Actress Oscar win.
Everything Everywhere All At Once The Best Picture Front Runner
Moving onto Best Picture and in spite of there being no fewer than 10 nominations, there is one film that is leading the betting in this category by some distance at the moment.
An absurdist comedy-drama, Everything Everywhere All at Once is a 1/9 favourite with several bookies, with Unibet offering even shorter odds of 1.05.
It might have lost out at the Golden Globes and the Baftas, but momentum seems to be on its side when it comes to the Oscars.
If there is to be an upset on the night, then All Quiet on the Western Front and The Banshees of Inisherin are the most likely films to pull it off.
Also up for consideration in the Best International Feature category, All Quiet on the Western Front is 13.0.
You'll find 15.0 available on The Banshees of Inisherin winning, which is a strong contender across a variety of categories with nine nominations in total.
Daniels Leading The Way For Directing Prize
Quite often in the past, the same film has managed to secure the Best Picture and the Best Director Oscars within the same ceremony.
This is expected to be the case in 2023 with Daniel Kwan and Daniel Scheinert (known collectively as 'Daniels') the clear favourites for the directing prize for their work on Everything Everywhere All at Once.
Generally speaking, this directing duo are being valued at 1.08 with Bet365 and it is difficult to put forward a compelling argument against them being awarded on the night.
Despite the semi-autobiographical nature of the film, the odds on Steven Spielberg being honoured for The Fabelmans stand at 7.0.
Todd Field (Tár) and Martin McDonagh (The Banshees of Inisherin) are available at odds of between 21.0 and 23.0 to earn their first feature-length directorial Oscars, while Ruben Ostlund is a rank outsider for Triangle of Sadness - the shortest odds on the Swede being all of 51.0.
Quan And Bassett The Ones To Watch Out For In Supporting Categories
Long before helming The Fabelmans, Steven Spielberg wowed audiences with his Indiana Jones franchise.
Ke Huy Quan was in his early teens when he played Short Round in Indiana Jones and the Temple of Doom, and had been out of the limelight before re-emerging in 2021's Finding ʻOhana.
His part as Waymond Wang in Everything Everywhere All at Once has propelled him back into the mainstream and he is the favourite to beat off some stiff competition and claim the Best Supporting Actor Oscar.
1.08 with Ladbrokes just a few short weeks ago, Quan has moved to an astonishing 1.03 with the same bookmaker.
Likewise, Angela Bassett is leading the Best Supporting Actress betting for Black Panther: Wakanda Forever.
Though it is the third time she has played Queen Ramona in the Marvel Cinematic Universe, the way she filled the gap left by the late Chadwick Boseman drew considerable praise from both critics and cinemagoers.
Almost three decades on from her nomination for What's Love Got to Do With It, Bassett is 2.40 with the major Oscars betting sites to come away with this prize - just ahead of Jamie Lee Curtis for Everything Everywhere All at Once.
How To Bet on The Oscars
Each year, a number of novice punters are left wondering can you bet on the Oscars and the answer is 'yes'. However, it may depend on your location.
If you're in the Australia you can simply check out our list of the best betting sites and select the bookmaker that offers most appeal to you.
In most cases you'll need to deposit funds to your new account and verify your age, but so long as you don't leave things to the last minute you should have plenty of time to place a bet on the Oscars, which take place on March 12, 2023.
Stay In The Loop With Free Bets, Insider Tips & More!
Live Betting. Sports Promos. Sent Weekly.