Darts Betting
Bet365 Sign Up Offer
Open an account with bet365 today and bet on a huge range of markets with the world's favourite online sports betting company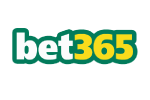 Welcome to the ultimate darts betting guide! Darts, and darts betting, is enjoying an expediential growth in popularity and it is the Professional Darts Corporation (PDC) which has transformed the sport. Darts has become so popular that all the best dart betting sites offer odds across the sport's major competitions. Sky Sports broadcasts six tournaments annually and they make for enticing darts betting opportunities.
Recommended Darts Sites
Secure
Trusted
Verified
1

Open an account with bet365 today and bet on a huge range of markets with the world's favourite online sports betting company

18+, T&C's Apply. https://www.gamblinghelponline.org.au/
Darts Betting Bonanza
Unsurprisingly, so much live sport has captured the imagination of bookmakers who provide live in-play darts betting odds on televised games. Likewise every one of the ten 'darting majors' is now sponsored by a bookmaking brand.
There are two main organisations, the BDO and PDC. The BDO is dwarfed by the PDC and only its version of the World Championships staged in the Lakeside Leisure Complex in Frimley Green, Surrey, enjoys live television coverage. This is the only BDO competition which top bookmakers and punters take an interest in.
It is a very different story at the PDC where the action is year-round and broadcasters are fighting for the rights to some live action. In addition to Sky Sports broadcasting six events, ITV Sport broadcasts a number of tournaments including the BetVictor Masters, Ladbrokes UK Open and European Darts Championship.
What to Consider When Betting on Darts
Mental stamina and longevity of concentration are paramount in this game, as is technique. Combine these ingredients with a God-given talent of eye and hand coordination and the net result is a flawless player.
Often a generational talent will come along i.e. Phil Taylor then Michael Van Gerwen who features on of the market with darts betting sites in major tournaments for long periods.
What adds drama for punters using a darts betting strategy is that upsets can and often do happen. Jeffrey de Zwaan defied darts betting odds of 25/1 to eliminate Michael van Gerwen from the 2018 World Matchplay and in 2014 Phil Taylor failed to justify odds of 1/50 to win his second-round World Championship match against Michael Smith.
The following are a number of key points to considering when betting on darts:
A match always and only takes place between two players
Those players never have to contend with external variables such as poor weather conditions and home advantage.
Equipment failure and/or injury to the players is near impossible.
The outcome for both players will always be a win, a loss or, in a few competitions such as the Premier League, a draw.
In-Play Darts Betting Advice
Darts is the stuff of dreams for online sportsbooks and their customers. It's a similar sport to tennis or snooker, open to correct score markets and is massively popular as an in-play betting medium. World darts betting arguably produces more betting turnover from in-play betting over traditional, pre-event bets.
It is also very often a volatile betting medium as the psychological impact of a player winning a leg from an unpromising position – or losing one after enjoying a seemingly unassailable lead – tends to have repercussions on forthcoming legs/outcomes and should be taken into account when betting in-play on darts.
Psychological Impact
The most seasoned disciples of the sport and those who exclusively concentrate on darts betting will be fully aware of which players are prone to falter in adversity and those who will positively thrive on it.
For example, Michael Smith, a recent World Championship and Premier League runner-up, has a dire head-to-head record against James Wade And Peter Wright, World No. 2 for a long period, has a clear mental block when it comes to playing Michael van Gerwen. He has lost to the Dutchman in every major ranking tournament they have met in.
Darts Betting Tournaments
With the sport's popularity exploding so dramatically over the last decade or so, there are now countless tournaments staged throughout the year. Unquestionably the Darts World Championship is the biggest darts betting tournament of them all, but there are a few other important tournaments to consider betting on:
World Matchplay: Staged at Blackpool's Winter Gardens since 1994 and always played in July, the World Matchplay probably comes second to the World Championship in terms of prestige. With a £700,000 prize fund, the tournament is very popular with armchair darts betting punters and players alike as all games are 'long-format' beginning with the 'best of 19 legs' and the final's odds are compiled on the basis of a 'best of 35 leg' decider.
UK Open: This one is housed in Minehead's Butlin's resort and is often referred to as the FA Cup of darts. That's because this ITV Sport televised contest features a field of 160 players and the draw for the next round is only conducted after the previous round has concluded. Darts betting fanatics will confirm this is the one place where upsets are commonplace.
World Grand Prix: PDC darts betting odds compilers will tell you this Sky Sports televised competition, played in Dublin, Ireland, comes with a few banana skins. It is unique within the sports as it requires players to start on a 'double' as well as conventionally finish on one. What may seem as a subtle difference often has big repercussions and most years a fancied seeded player exits in the first round.
Premier League: This is a select field competition featuring the best in the world. This competition is run on a league basis over several months and broadcast live on SKY Sports every Thursday night from February. It is a unique darts betting medium as it offers the prospect of drawn matches up until the semi-final stages.
Champions League of Darts: This BBC broadcast competition is very popular darts betting pros as it splits its elite eight-player field into two groups of four who play each other once in a 'best of 19 legs' match. The top two of each group then proceed to conventional knockout semi-finals matches. This means a rare form reversal may not be a tragedy for those who have backed selections in the ante-post market.
Do be mindful, this is just a selection of the biggest darting competitions. There is plenty to bet on most weekends of the year and some of the lower-key events – which may only be streamed on bookmaking sites – offer an excellent place to identify up-and-coming players which could yield darts betting profits when appearing on a major stage.
Darts Betting Markets
Handicap markets are where the seemingly better player is lumbered with a disadvantage of a few legs or sets. But straight win bets or handicap darts betting are just two of many markets offered by online darts betting sites. There is also: correct score betting, markets on the total number of legs in a match.
You can place line bets on the highest checkout of a match and the total or the individual number of 180s. Furthermore, darts betting markets are available on which player will score the most 180s, or claim the highest match checkout. If you like to bet on big darts betting odds you can even opt for some of the unlikely events such as a 170 checkout or a hallowed nine-dart leg.
You can also bet on the outright competition winner and associated markets such as "will there be a first-time winner" and '"name the nationality of the winner". Outright competition darts betting allows you to back players each-way (normally 1/2 odds positions 1-2) and you can also find darts betting markets on individual players 'to make the final'.
There are all of these betting opportunities to digest before considering the exciting darts betting in-play markets available at all reputable online sportsbooks and betting exchanges featuring plenty of liquidity.
Contributors
Hi, I'm Dean Ryan
"A passionate sports betting broadcaster and journalist with over 15 years spent in the gambling industry."
Interests
Sports Betting
Odds Compiling
Horse Racing