Six Nations Betting: What Are The Odds On A 2023 Triple Crown Winner?
© PA
The start of the Six Nations is just weeks away and with each nation putting their plans together, betting sites are looking into the prospect of a Triple Crown winner emerging from a crowded field in the competition.
Thanks to a final round win over Scotland last March, Ireland secured this particular honour at the end of last year's Championship.
Earlier bonus point triumphs against Wales and England had put Andy Farrell's charges in a perfect position to claim the Crown for the 12th time in their history.

Established 2008
It was a secured courtesy of tries from Dan Sheehan, Cian Healy, Josh van der Flier and Conor Murray, Ireland recorded a 26-5 success at the expense of the Scots at the Aviva Stadium.
While this wasn't enough to propel them towards a Six Nations title - a round two reversal to France left them out of range in the end - it proved to be a strong campaign overall from the Green Army.
Although the Crown has lost some of its prestige in the modern era, beating your rivals from the UK and Ireland within a spring international window is no mean feat.
Question is, who can pull off the same achievement in 2023?
Mood Around Irish Rugby Is Strong
Having won it four times in the space of six years from 2004 to 2009, Ireland have found Triple Crowns hard to come by in recent seasons.
Despite winning back-to-back Six Nations in 2014 and 2015, it wasn't until the Grand Slam season of 2018 that they won it for the 11th occasion.
On the face of it, they appear to be coming into the Six Nations as the most stable of the home nations.
Whereas Farrell will lead Ireland into the autumn's as one of the Rugby World Cup 2023 betting favourites, England and Wales have changed their coaches more than three-quarters of the way through the World Cup cycle.
Following an underwhelming run of form - winning just four of their last 10 Six Nations games - Eddie Jones was relieved of his duties as English head coach with Steve Borthwick taking over a number months after guiding Leicester to a Premiership title.
Wales were the most recent of the Triple Crown contenders to win the Six Nations, but an extremely poor run of results led to the dismissal of Wayne Pivac.
Having been his predecessor in the role, Warren Gatland has now become Pivac's successor and will face his former side Ireland in the opening round of the Championship on February 4.
While Gregor Townsend is still at the helm of Scotland, his record of 30 wins, one draw and 23 defeats in 54 international tests gives an indication of the consistency shown by the Celtic outfit during his spell in the hot seat.
Green Army Seen As Most Probable Triple Crown Winners
Given Gatland's past history with the team, Ireland can expect to be put to the pin of their collar by Wales at the Principality Stadium in Cardiff.
However, Ireland still remain the most likely team to earn a Triple Crown in the eyes of bookmakers.
The best rugby betting sites are currently rating Andy Farrell's men at 11/8 to retain the Crown.
Considering their current status as the number one ranked side in world rugby (helped in no small part by a ground-breaking summer series success in New Zealand), it is no surprise that Ireland are rated ahead of their main rivals.
Sports X Cash Out
Cash Out - InPlay
Cash Out - Auto
Cash Out - Partial
Sports X Cash Out
Cash Out - InPlay
Cash Out - Auto
Cash Out - Partial
Sports X Cash Out
Cash Out - InPlay
Cash Out - Auto
Cash Out - Partial
A Realistic Chance There Will Be No Crown Champions
That said, the prospect of there being no Triple Crown winner is regarded as even more of a possibility, in what is a crunch year for each of the sides competing in the Six Nations.
Bet365 are presenting the same value (13/8) on Ireland, England, Wales and Scotland all coming up short in their quest for the Crown.
You have to go back to 2017 for the last time there was no Triple Crown winner.
Back then, England were going for a clean sweep in the Six Nations, but a final round loss to Ireland meant they had to settle for the Championship - something they were already guaranteed heading into that bout in Dublin.
Additionally, there was no Triple Crown winner for three years running from 2013 to 2015, so it is entirely plausible that one will fail to materialise in the coming weeks.
England In The Reckoning Under New Boss Borthwick
Despite their below-par showings in the past two Championships, England are solid second-favourites in the race for the Crown.
888sport rate them at 5/1 to register victories over Ireland, Wales and Scotland in this year's competition.
Borthwick is still able to call upon plenty of quality within the England squad and punters can expect a bounce from them when the action gets underway.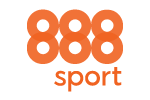 Established 1997
The former Saracens lock was forwards coach during the most successful part of Jones' stint with England - helping them to win two Six Nations, one Grand Slam, one Triple Crown and to reach the 2019 World Cup final.
That means that many England supporters will believe he is capable of immediately getting a tune out of the players.
Wales And Scotland Seen As Outside Bets For Triple Crown
There is no secret as to what Gatland can bring to the Wales cause as his first spell as head coach lasted no fewer than 12 years.
As well as winning the Six Nations four times (three of those being Grand Slams), he also secured the Triple Crown on three occasions.
Yet with just one win to their name in the 2022 Six Nations, Wales are seen as outsiders in all departments for this year's Championship.
Betting apps are currently offering odds of 12/1 on Wales being Triple Crown champions for 2023.
Since it became the Six Nations in 2000, Scotland are the only one of the four contenders who haven't won the Triple Crown.
They are always capable of pulling off a big result and they could have a say in the destination of the prize, but the anticipation is that they will fall short for the 24th season in succession.
BetVictor are rating their Crown chances at 18/1 with the start of the Championship now imminent.
Stay In The Loop With Free Bets, Insider Tips & More!
Live Betting. Sports Promos. Sent Weekly.