Rugby Handicap Betting: How it Works & How to Approach it
Last Updated:
15 Sep 2023
© PA
Rugby handicap betting can make things a lot more interesting when betting on league or union games. Bookmakers use a handicap to even up the odds by docking points from the favourite and giving the underdog a head-start before a game begins.
In this strategy guide, we'll cover everything you need to know about rugby handicap betting. Find out how handicap markets work and learn our top handicap tips.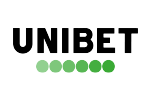 Established 1997
What is Handicap Betting in Rugby?
To understand how rugby handicap betting works, consider this example of a union match between Ireland and England. When you visit a betting app, you'll notice that the handicap is usually at the top of the list of markets. it will look something like this:
Ireland (-10) 1.91
Draw (-10) 16
England (+10) 11
The middle column shows the handicap amount, which in this case has been set at 10 by the bookie. Here, the punter has three choices - you can either back:
(a) Ireland to win the game by more than 10 points at a price of 16.
(b) The game to finish as a draw minus the handicap, meaning Ireland must win by exactly 10 points for the bet to come up, at a price of 16.
(c) England to either lose the game by less than 10, draw, or win the game, at a price of 1.91.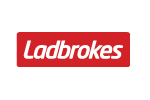 Established 2000
Let's look at another rugby union handicap betting example with odds for the Rugby World Cup 2023 clash between New Zealand and Namibia. Here's how your options shape up this time:
New Zealand (-73) 1.91
Draw (-73) 34
Namibia (+73) 1.91
This particular example shows how much more interesting the odds become when the handicap is applied to one-sided matches. If you were backing the All Blacks to win this game outright with no handicap, the odds would be 1 which would require a big stake to win a small amount.
If Namibia can simply avoid defeat by 73 points or more, you win your bet. The thing to remember, however, is that this is a big if. While 73 might look like an outrageous number of points - the oddsmakers do their research and are rarely too far out with with their handicap estimations.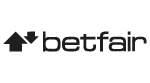 Established 2006
Rugby Handicap Betting Markets Explained
A match handicap is just one of the options available to punters at the best rugby betting sites. Let's examine some other handicap rugby betting options.
Alternative Handicaps: Bookmakers usually offer alternative handicaps, allowing bettors to choose a line they're most comfortable with. For instance, you might be offered -7, -10, -12, etc., each with different odds.
Half-Time Handicap: Similar to the match handicap, this bet instead focuses on the score at half-time. You predict which team will lead after a handicap is applied to the half-time score.
Asian Handicap: In Asian rugby handicap betting, the draw is eliminated as a potential outcome. The handicap will end with .5, making this a market with two options, rather than three.
Margin of Victory: This rugby handicap bet involves predicting the winning team and the margin of victory. Bookmakers will offer various margin options, such as a team to win by 1-5 points, 6-10 points, 11-15 points and so on.
Handicap Accumulators: Some bettors combine multiple handicap bets into an accumulator, predicting the outcomes of several matches with the handicap applied. If you back a handicap treble where all the odds are 1.91, for example, you get combined acca odds of 6.96.
---
Read More: Check out the best Rugby World Cup Free Bets
---
Five Top Tips For Rugby Handicap Betting
Putting tried and tested tactics in place when betting on the handicap can help you make smarter bets and boost your profits. Here are five top tips for handicap betting on rugby that should hopefully come in handy.
Don't be Afraid to Back Favourites: Backing the heavy favourite can often be a better strategy than hoping an outsider will cause an upset. If the handicap points total appears too hefty, but you still fancy one team to record a big win, consider using the alternative handicap option until you find a number you're comfortable with.
Develop a Handicap Forecast System: Analyse recent scoring form and the scores of previous meetings between teams when deciding if the handicap provides value. Try to settle on a number from your calculations and compare it with the number set by the bookie - using your head rather than your heart to predict the outcome.
Look to The Bench: Take a close look at the options on the replacements bench, especially in games that are going to be one-sided. The favourite will likely run the bench early, so if there's a big drop-off in quality between the starting team and the bench, the underdog might have more hope of covering their side of the handicap.
Use Handicap to Predict Winning Margin: This is a personal favourite of your writer here. The bookies usually know best, so have a look at what they set the handicap at, and use that number to bet on the winning margin market. If the bookie sets the handicap at +/-8, back the favourite to win by 6-10 points. This can be a profitable strategy.
Seek Value in Lesser-Known Competitions: While top-tier leagues and international matches get the most attention, there's value to be found in lesser-known leagues or matches. Oddsmakers might not have as precise information on these, leading to potentially more favourable handicap lines.
Stay In The Loop With Free Bets, Insider Tips & More!
Live Betting. Sports Promos. Sent Weekly.