Ramped Up Scrutiny For South Australia's SkyCity Adelaide
© PA
The only casino in South Australia, SkyCity Adelaide, is to face increased monitoring amid the emergence of allegations it repeatedly failed to comply with the state's anti-money laundering and counter-terrorism financing laws.
The Liquor and Gambling Commissioner for South Australia, Dini Soulio, late last week ordered the property owned by SkyCity Entertainment Group to prepare a 'program of work' laying out its future plans with regards to the prevention of money laundering, terrorism financing and problem gambling.
---
Check Out Our Responsible Gambling Section
12 Recommended Payment Providers For Online Gambling
---
Objective Observer
Soulio is tasked with making sure licensed gambling venues in South Australia comply with state laws and he has also directed SkyCity Adelaide to appoint a 'suitably qualified independent entity' to review the venue's ongoing adherence efforts.
This impartial overseer must be approved by Soulio before the end of June at the risk of a $64,000 (€60,000) fine and will moreover be able to ask for SkyCity Adelaide's ongoing compliance arrangements to be amended or enhanced before reporting back to the government.
External Evidence
Soulio stated that he decided to take this action under the provisions of the Casino Act 1997 following 'careful consideration of issues identified in the proceedings' brought against SkyCity Adelaide by the Australian Transaction Reports and Analysis Centre (AusTRAC) watchdog as well as 'preliminary materials' obtained from a now-paused investigation.
"After evaluating all the material and considering SkyCity Adelaide's responses to my concerns, I feel it is appropriate for SkyCity Adelaide to demonstrate it is meeting these important regulatory obligations," said Soulio.
"I believe it's important that the people of South Australia can have confidence that SkyCity Adelaide is operating effectively to minimize gambling harm and ensure compliance with all anti-money laundering and counter-terrorism financing regulatory obligations."
Established 2015
Troubled Trio
SkyCity Adelaide was one of three Australian casinos AusTRAC began investigation from June of 2021 for their potentially 'serious non-compliance' with anti-money laundering and counter-terrorism financing laws.
A federal agency established in 1989, AusTRAC is tasked with preventing banks and other regulated entities from being exploited by organized crime groups and it alleged that SkyCity Australia could have failed in its treatment of high-risk and 'politically exposed' individuals for the two twelve-month periods from July of 2015 and July of 2018.
Interrupted Inquest
To make matters worse, Soulio subsequently asked retired Supreme Court justice Brian Martin to review operations at SkyCity Adelaide so as to 'ensure South Australians can have confidence in the way [it's] operating'.
This independent probe was paused in February after AusTRAC brought a federal civil action against the 37-year-old casino alleging 'systemic non-compliance with Australia's anti-money laundering and counter-terrorism financing laws'.
Peter Soros serves as the Deputy Chief Executive Officer for AusTRAC and he proclaimed in December that his organisation's inspection had uncovered 'a range of circumstances' in which SkyCity Adelaide had 'failed to carry out appropriate ongoing customer due diligence'.
"SkyCity Adelaide also failed to develop and maintain a compliant anti-money laundering and counter-terrorism financing program, leaving it at risk of criminal exploitation," Soros said at the time.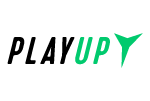 Established 2007
Trying Times
This whole affair comes as Brisbane-headquartered Star Entertainment Group, which runs casinos in Queensland and New South Wales, is facing similar civil action from AusTRAC while compatriot Crown Resorts recently agreed to pay a $294million fine for breaking a slew of federal anti-money laundering laws.
"The independent monitor will not displace the role of the SkyCity Adelaide board but will monitor SkyCity Adelaide's enhancement program implementation and operations to ensure that these objectives are met," Soulio said.
Acquiescence Intent
The Chief Operating Officer for Auckland-headquartered SkyCity Entertainment Group, David Christian, pronounced that his company now intends to 'fully cooperate' with Soulio's order and 'work closely' with the incoming independent monitor.
"It is very important to us that our customers, community and the regulators have confidence in our commitment to the highest standards of compliance," Christian said.
Prominent Backing
For his part as the Premier of South Australia, Peter Malinauskas, described Soulio's order as 'a wise step forward' his government is 'happy to support' after a period in which the Australian casino 'industry has been rocked to its core'.
"We have one licensed casino operator in South Australia and that brings with it a lot of privileges and SkyCity Adelaide needs to treat that with the responsibility that is required," Malinauskas said.
"We believe that a monitoring element to all of that is critical, not just to SkyCity Adelaide, but for the general public having confidence that the casino is only doing what it should be doing."
Stay In The Loop With Free Bets, Insider Tips & More!
Live Betting. Sports Promos. Sent Weekly.