Crown Resorts Agrees $294m AusTRAC Settlement
© PA
Australian casino operator Crown Resorts has agreed to pay a fine of $294million tied to historical breaches of the nation's strict anti-money laundering laws at its Perth and Melbourne properties.
The arrangement with the Australian Transaction Reports and Analysis Centre (AusTRAC) comes nearly 15 months after the federal watchdog initiated civil penalty proceedings against Crown Resorts.
The proceedings were linked to allegations that the operator had broken the tenets of the country's Anti-Money Laundering and Counter-Terrorism Financing Act 2006.
---
12 Recommended Payment Providers For Online Gambling
We Rank The Best Exchange Betting Sites in Australia
---
Damaging Determinations
Crown Resorts was left reeling in the spring of 2021 when an official New South Wales inquiry resulted in the gambling license for its then under-construction Crown Sydney development being rescinded.
This investigation uncovered allegations of money laundering linked to the company's past use of foreign junket firms and led the states of Victoria and Western Australia to initiate their own probes with analogous outcomes.
Established in 2007, Crown Resorts was dominated by billionaire Australian businessman James Packer until being sold almost a year ago to American private equity management firm The Blackstone Group Incorporated as part of a deal worth north of $6.3 billion (€5.9 billion).
Established 2001
18+, Registration Required, T&C's Apply. https://www.gamblinghelponline.org.au/ Disclaimer: Bet365 does not offer bonus codes in Australia and this referral code does not grant access to offers. Chances are you're about to lose.
This transaction was completed just as the beleaguered casino operator was endeavoring to clean up its reputation so as to have the gambling licenses for its Crown Melbourne, Crown Sydney and Crown Perth venues reinstated.
Crown Resorts later agreed to pay a range of fines and implement a plethora of heightened security and player safety measures so as to be allowed to reintroduce gambling to its facilities in Melbourne, Perth and Sydney.
Awkward Acceptance
In inking the settlement with AusTRAC, Crown Resorts acknowledged that its Melbourne and Perth operations had indeed contravened the tenets of the Anti-Money Laundering and Counter-Terrorism Financing Act 2006.
They accept not having appropriate risk-based systems and controls in place to properly assess and respond to the risks associated with money laundering and terrorist financing.
---
ACMA Penalizes 'Skins' Online Gambling Site
Credit Card Ban For Gambling Planned for Australia
---
Crown Resorts moreover confessed to a dearth of board or senior management oversight in its past anti-money laundering and terrorist financing monitoring programs and that this set-up had been inappropriate for the size, nature and complexity of its businesses.
Adding to this, Crown Resorts admitted that its former enhanced customer due diligence program had lacked introductory and ongoing procedures to protect higher risk customers via the provision of extra scrutiny.
Regulatory Responsibility
Nicole Rose serves as the Chief Executive Officer for AusTRAC and she proclaimed that the Australian casino industry remains 'at risk' of being exploited by organized criminal groups looking to launder 'dirty money' made via 'the sale of illicit drugs, scams and even human trafficking'.
"Crown Resorts' contraventions of the Anti-Money Laundering and Counter-Terrorism Financing Act 2006 meant that a range of obviously high-risk practices, behaviors and customer relationships were allowed to continue unchecked for many years," Rose said.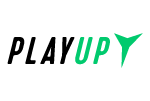 Established 2007
"Crown Resorts has sought to respond to the failures identified in these proceedings by enhancing its approach to money laundering and terrorist financing risk management and investing in its financial crime compliance.
"We continue to work closely with Crown Resorts to ensure that its anti-money laundering and terrorist financing program and systems are compliant and fit for purpose into the future."
Expensive Endeavor
The Crown Resorts settlement must now be signed off via an obligatory Federal Court of Australia confirmation hearing scheduled to begin from July 10.
A positive determination would take the company's total penalty tally since the initiation of the New South Wales probe up to approximately $443 million (€413 million).
Stay In The Loop With Free Bets, Insider Tips & More!
Live Betting. Sports Promos. Sent Weekly.