Sports Betting Proposal From California Tribes Is All Wrong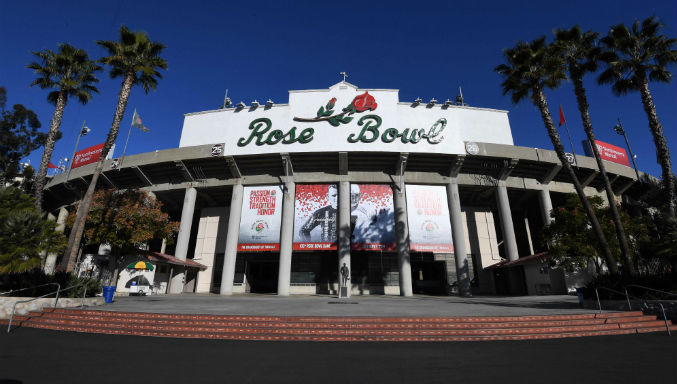 A particular few untapped markets entice the American sports betting industry and politicians more than others. California is prime among them.
But in the rush to get something in place, there should not be the willingness to allow just anything in the country's most populous state.
If the proposed constitutional amendment ballot initiative being pitched for November 2020 by at least 18 California tribal groups is successful, it would be an untenable mess that is bad for the sports betting industry and ineffectual for Californians who want to bet legally.
California has tended to be everything to everyone for quite a few endless summers, part of the reason that 39.5 million live there. But this proposal would result in another half-measure sports betting market like New York and create issues similar to those in Illinois. Industry growth would be stunted if the California Sports Wagering Regulation and Unlawful Gambling Enforcement Act is successful.
Native American tribes propose initiative to legalize sports betting in California https://t.co/HN9sYa8XKC

— Los Angeles Times (@latimes) November 14, 2019
Why the New California Plan Falters
The lack of a mobile facet is a nonstarter anywhere. The latest revenue report from the New Jersey Department of Gaming Enforcement detailed 85 percent of sports betting was conducted online in October. Don't call mobile betting the future. It's right now. American sports betting is already decades behind the rest of the world.
Sports betting monopolies, whether through state lottery, as in Oregon, or a powerful coalition of tribes, as is the pitch in California, is bad for customers.
Though there are integrity and youth-protection planks in the proposal, a prohibition on betting on California college teams is good only for the black-market bookmakers who will still take that action. It's therefore bad for college athletes in a state that progressively will grant them the ability to monetize their likeness.
Lessons Abound in New York and Illinois
As is to be expected in places where millions of Americans cluster, like New York, Illinois and California, consensus can be difficult. Consensus on something considered controversial to some, like gambling, doubly so. Concessions are made and, as the axiom goes, everyone is a little unhappy. But just getting the process started, so the axiom continues, is worth it.
But this is how New York (population 19.5 million) ended up with sports betting only within the walls of a menagerie of commercial and tribal casinos 300 miles from New York City. It has sent bettors to New Jersey and hurt the revenue from of a new taxable industry.
This is how Illinois (population: 12.7 million) legalized sports betting in June but can't quicken its regulatory pace to capitalize, sending Chicago residents 30 miles east into Indiana, which like New Jersey, boasts a welcoming state-wide mobile market. Interstate 90 will stay busy for a while, as Illinois won't allow online wagering for standalone vendors - like market leaders FanDuel and DraftKings - until 18 months after its eventual retail debut.
California Sports Betting Bid Already Messy
Cobbling together a coalition of competing forces in California, powerful tribal factions, card room operators who demand a cut and a generally disinterested legislature will be difficult. It always has been.
That tribes generated more than $5 billion in economic impact in California in 2017, according to a study released by the American Gaming Association, and finally have made a bid is consequential, though.
But the proposal, which would allow sports betting at tribal casinos and licensed racetracks, would immediate alienate card room operators, who have a contentious legal history with the tribes because they offer certain banked card games the tribes consider theirs exclusively.
California has always been the prize at the end of trail. The prize-seekers just keep changing.
For the sports betting industry, legalization in California could quickly produce the nation's most fruitful market, if properly set up to succeed.
A spokesman for California gambling proponent State Sen. Bill Dodd (D-Napa) told the San Francisco Chronicle that legal bets in the state could generate "a couple hundred million" yearly in tax revenue.
With three NFL teams, although the Raiders are bolting for Nevada in 2020, five MLB franchises, four in the NBA, two in the NHL and four Pac-12 institutions, California would be primed to become the most fan-centric betting state in a country increasingly full of them. Those fans like betting on their phones.
Tourists attending Super Bowls and national championship games would litter the state with even more of their state's money. But not if they had to drive to a sportsbook.
If California legalizes sports betting through this plan, someone will inevitably call it a gold rush because folks love cliches. But the metaphor will work. Unfortunately. The shiny appeal of sports betting will eventually run out and be replaced with the reality of how unsustainable this bad idea was for California.
Stay In The Loop With Free Bets, Insider Tips & More!
Live Betting. Sports Promos. Sent Weekly.
Betting News Articles