Indykaila Q&A: Secret Identity, January Transfers and Haters
Last Updated:
28 Sep 2022
Gambling.com recently got the chance to speak with transfers contributor Indykaila on his ever-secretive identity, what he got for Christmas (it wasn't coal) and why he loves Twitter users who refuse to trust a single word he says...
---
Gambling.com: Alright Indy, how's it going? How was your Christmas? Kept busy?
Indykaila: Very well thank you. I have been extremely busy and my mobile phones have been constantly ringing and buzzing as they always do, but even more so leading into a transfer window.
At this time of year I barely have time to sit and enjoy Christmas dinner with my loved ones as the next big scoop could happen at any moment and there is always lots of activity both on and off the football pitch. But that is exactly how I like it and my friends and family are very used to it by now.
Established 2020
#ad. 18+. Gamble Responsibly. Begambleaware.org. 18+, Welcome Bonus: New Players only, 1st Deposit, Min Deposit,: £15, max £20 free bet valid for 14 days, bets must be placed at odds of 1/1 or greater and be settled within 14 days of placement. System bets not eligible. Neteller,Skrill and Paypal not eligible. T&Cs apply
Sounds wonderful. What did Santa bring you this year?
I received a copy of the latest Football Manager game which I can't wait to play, but am really not sure when I'll have the time to. Plus being a keen reader I was given a couple of books - 'How to Make Friends and Influence People' and 'An Idiots Guide To Journalism'.
As you can tell, I know some real comedians! I'll probably end up re-wrapping the books and giving them as presents next year - I know plenty of people in far greater need of them than me!
A bloody regifter? If that's the case why should Twitter users trust @indykaila during the upcoming January window?
Quite simply because we are the leading providers of breaking football news and transfer updates in the game today! With our network of sources both at home and abroad working around the clock, we keep our finger on the pulse like nobody else.
While many journalists rely on guesswork and sensationalism to generate clicks, we are more interested in honest reporting and maintaining the highest standards of integrity and professionalism.
---
LISTEN TO THE LATEST GAMBLECAST:
---
Are all of your sources anonymous? Can you hint at the sort of people you work with?
Not all of them are, but the vast majority do prefer that we keep their identities a secret. As I have already mentioned, protecting their identities allows us to gain and keep their trust, and as a result we get the exclusive news that other accounts and media outlets can only dream of!
Our more high profile sources include current and ex players and managers, chief executives and of course, agents. In addition we've got numerous people working in less high profile jobs such as cleaners, doormen, barbers and taxi drivers who keep their ears to the ground and report back with their findings. We really do have every base covered!
Why do you choose not to reveal your identity?
Well the intrigue is all part of the fun, isn't it?! In truth, it allows our team to operate the way that we do, which keeps us ahead of everybody else in our field.
We deal with so many high profile figures who value their privacy and don't want their identities revealed, so they take comfort and security in the fact that our identity also remains private. Also, over the years Indykaila has grown to become a massive organisation across Europe.
Indykaila is a brand. It's not just about one person any more, so there's no need for me to reveal anything. There's nothing to reveal.
If you say so! What do you want to tell followers who think your account is nonsense?
I'd like to thank them. Genuinely. Those people are just as important to us as our loyal supporters are. Their lack of faith motivates myself and my team to continue delivering exclusives and proving doubters wrong. Not only that though - they also provide a great source of entertainment!
Don't get me wrong, some people do go too far and I've had to develop thick skin to ignore some of the comments. But on the whole I enjoy the banter with them and their attention only helps is to grow. I'd be more worried if people were taking no notice!
Out of all the football managers you've spoken to/dealt with who has been the most difficult to work with?
I prefer not to go into much detail about this for obvious reasons. However what I can say is that there's a charming man from Portugal, with a lot of time on his hands at the moment, who I wasn't surprised didn't send me a Christmas card!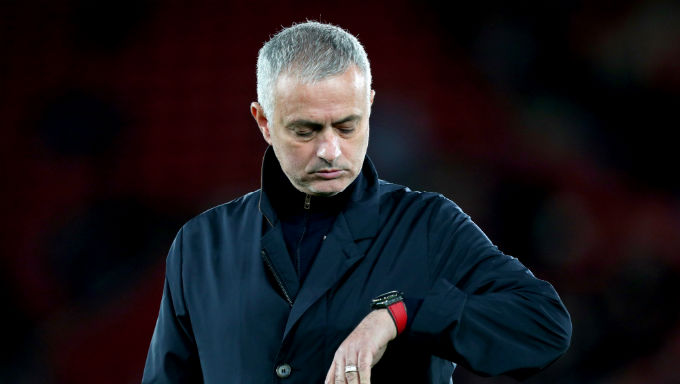 Are there any other accounts you would recommend following on Twitter for transfer info? (aside from @gambling_com, obviously)
When you have worked hard to establish yourselves as the market leader in bringing transfer information to the masses like we have, then it simply isn't necessary to recommend anybody else. Everything that you need regarding the latest breaking transfer news can be found by following the Indykaila account . But if you are giving me a platform to give a Twitter shoutout away from football, then obviously I'd recommend that everybody give KFC a follow!
Any insider info you can divulge for next month? (we mean football, not KFC related)
While this transfer window is only open for a short amount of time, transfer activity never stops - which is why we are always so busy! We have been made aware of plenty of potential moves going on behind the scenes, which we will continue to tell our followers about over the coming weeks.
I'm not going to give too much away right now, however do not be surprised to see Mesut Ozil linked with a move away from Arsenal and Christian Pulisic could well be a Premier League player by the time the window closes.
Expect Manchester United to be busy as Ole Gunnar Solskjaer looks to stake his claim for the Manager's job on a permanent basis, and Chelsea potentially face stiff competition in their pursuit of Callum Wilson from at least 1 of the other top 6 teams.
Thanks for chatting with us Indy! What else should we expect from you in 2019?
You're welcome! In 2019 we will continue to bring exclusive football news and transfer stories before anybody else, expanding our brand in the process.
We aim to keep developing, improving and growing on our various platforms - going from strength to strength as we have done every year up to this point - and maintaining the highest standards of professionalism in our field. Our followers expect and deserve nothing less!
---
Follow @gambling_com on Twitter for the latest transfer and football betting news during the January window.
Stay In The Loop With Free Bets, Insider Tips & More!
Live Betting. Sports Promos. Sent Weekly.