What Are The Odds Tiger Woods Plays Professional Golf Again?
© PA
Tiger Woods' return is still in question, but golf betting boards are adjusting for a potential comeback.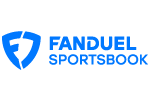 Established 2009
Must be 21+ to participate. T&Cs apply.
Woods Recovering From Accident
Over the past two days, Woods has provided clarity on his recovery from a February car accident. Speaking with Golf Digest, Woods mentioned any return will likely be a scaled back from the traditional full PGA Tour schedule.
"I think something that is realistic is playing the tour one day — never full time, ever again — but pick and choose, just like Mr. (Ben) Hogan did," Woods said during a Zoom interview from his Florida home. "You practice around that, and you gear yourself up for that. I think that's how I'm going to have to play it from now on. It's an unfortunate reality, but it's my reality. And I understand it, and I accept it."
Woods suffered open fractures to his tibia and fibula in his right leg during a car accident outside Los Angeles. He spent three weeks at Cedars-Sinai Medical Center where there was a chance his leg would need to be amputated.
"There was a point in time when, I wouldn't say it was 50/50, but it was damn near there if I was going to walk out of that hospital with one leg," Woods said.
Must be 21+ and in a legal betting state to participate. T&Cs apply. Gambling Problem? Call 1-800-GAMBLER
Working On His Game
While undergoing rehabilitation, Woods has increased his golf practice. He started by lengthening his Scotty Cameron putter since he couldn't bend over the same way. Eventually, he took part in chipping competitions with his son Charlie before receiving clearance for limited full-swing practice.
Woods ignited discussion around his return by posting a full-swing video on Twitter of him puring an iron. The video has over seven million views.
Despite the excitement around the video, Woods quelled talk about a quick return to being able to play on the PGA Tour.
"I have so far to go … I'm not even at the halfway point," he said. "I have so much more muscle development and nerve development that I have to do in my leg.
"At the same time, as you know, I've had five back operations. So I'm having to deal with that. So as the leg gets stronger, sometimes the back may act up. … It's a tough road. But I'm just happy to be able to go out there and watch Charlie play, or go in the backyard and have an hour or two by myself with no one talking, no music, no nothing."
Playing Host to Tournament
Woods conducted his first news conference on Tuesday at the Hero World Challenge, an event he hosts for his foundation. He reiterated to the press he is not close to playing professional golf.
"As far as playing at the tour level, I don't know when that's going to happen," he said. "Now, I'll play a round here or there, a little hit and giggle, I can do something like that. The USGA suggested Play It Forward (the tees). I really like that idea now. I don't like the tees on the back. I like Play It Forward. Come on, let's move it up, let's move it up.
"To see some of my shots fall out of the sky a lot shorter than they used to is a little eye-opening, but at least I'm able to do it again. That's something that for a while there it didn't look like I was going to."
Established 2019
Must be 21+ and present in AZ. T&Cs apply.
Odds on Woods
The marquee event many are looking forward to seeing if Woods will play is the Masters in April.
Sportsbooks have posted odds for Woods in the majors, with FanDuel Sportsbook listing him at +4200. At DraftKings Sportsbook, Woods has even lower odds at +3500. The best number for Woods to win the Masters is currently at Circa Sports, which is live in Colorado, Nevada and Iowa, where Woods is +12500 to win the event.
Woods was asked specifically about the The Open at St. Andrews, which takes place in July. Woods has won the event twice and is +5000 to win the tournament at FanDuel Sportsbook.
"I would love to be able to play that Open Championship, there's no doubt about it," he said. "Physically, I hope I can. I've got to get there first. Tournament's not going to go anywhere, but I need to get there."
Be first to get our exclusive offers!
Join today to stay up to date on your states gambling news and offers.