Road to the Kentucky Derby: Fountain of Youth, Gotham, San Felipe and Battaglia picks
Last Updated:
Mar 2nd, 2023
© USA Today
The past two weeks, the Kentucky Derby points races mostly produced long shot winners and confusion for handicappers. Maybe this week, one of the busiest on the Derby prep race calendar, will provide some momentary clarity.
Four Derby points races from across the country are on the Saturday schedule. At the post: the Fountain of Youth Stakes at Gulfstream Park in South Florida; Gotham Stakes from Aqueduct in New York; San Felipe Stakes at Santa Anita in Southern California; and John Battaglia Memorial at Turfway Park in Kentucky.
The Fountain of Youth, Gotham and San Felipe are all 100-point races, with 50 points awarded to the winner, enough to earn entry into the Kentucky Derby, meaning each is a win-and-you're-in race. The Battaglia, run over a synthetic racing surface, is a 40-point race with 20 to the winner.
Angel of Empire (13-1) and Confidence Game (18-1) won the Risen Star and Rebel Stakes the past two weeks, providing no clear picture of the top Kentucky Derby contenders. The most notable runner competing this week is Breeders' Cup Juvenile winner Forte, the 7-5 morning-line favorite in the Fountain of Youth. Forte is making his first start since November, when he won the Juvenile and 40 Kentucky Derby points. He was subsequently named the Eclipse Award champion 2-year-old male for 2022.
The Fountain of Youth, including Rocket Can (No. 9 on the Derby points list) and Blazing Sevens (No. 13 in points) drew a field of 10. Big fields are the order of the day. The San Felipe has a field of 11, the Gotham an overflow 14 and the Battaglia Memorial a full field of 12.
The road to the Derby began in September 2022 and continues through April 15. The top 20-point qualifiers earn automatic entry into the 149th Kentucky Derby on May 6 at Churchill Downs.
Fountain of Youth Stakes
Date: Saturday, March 4, 2023
Track: Gulfstream Park in Hallandale Beach, Florida
Distance: 1 1/16 mile
Purse: $400,000
Fountain of Youth Analysis
Two-year-old champion Forte is the star here, making his 3-year-old debut for trainer Todd Pletcher, who has won the Fountain of Youth three times, but not since 2015. This is the first of two races Forte is expected to enter before the Kentucky Derby — his 40 points from winning the Breeders' Cup Juvenile may already be enough to earn Derby entry.
Highly-regarded Blazing Sevens also makes his 3-year-old debut. The Chad Brown-trained colt has two wins in four starts, with both losses to Forte, including a fourth in the Breeders' Cup Juvenile.
Five horses in the field ran against each other in the Holy Bull Stakes at Gulfstream Park a month ago, including top two finishers Rocket Can and Shadow Dragon, both trained by Bill Mott. Cyclone Mischief, the 6-5 betting favorite in the Holy Bull, will attempt to atone for a dismal seventh-place finish.
Fountain of Youth Selections
If there's a time to take a stand against low-odds favorite Forte, perhaps this is it — the Breeders' Cup Juvenile winner hasn't run in four months. But … the class edge appears too great. Forte has won three consecutive Grade 1 stakes and may be good enough to win this even if not fully cranked up. Perhaps another horse in the field can take a step forward, but it will have to be a big step.
Rocket Can is an improving type who won the Holy Bull Stakes. He could get first run on Forte, who prefers to rally from farther back. That second-place finish behind Confidence Game on Nov. 26 looks better after Confidence Game won the Rebel last week. Still, Rocket Can will need to run faster to win this.
Like Forte, Blazing Sevens is making his 3-year-old debut after a four-month layoff. Blazing Sevens was impressive winning the Champagne Stakes on a sloppy track last year, but was soundly beaten by Forte in both of his two losses.
Fountain of Youth Betting Strategy
Exacta box of Forte and Rocket Can. For trifectas, key Forte first and second with Rocket Can, Blazing Sevens, Shadow Dragon and Mage.
---
Gotham Stakes
Date: Saturday, March 4, 2023
Track: Aqueduct Racetrack in Queens, New York
Distance: 1 mile
Purse: $300,000
Gotham Stakes Analysis
The Gotham, won in 1973 by Secretariat, doesn't have that kind of cache anymore. And while it remains a Kentucky Derby points race, it's often more a race for long sprinters than stayers, given the 1-mile distance (shortest of Saturday's Derby preps), contested around one turn at Aqueduct.
While most of this year's field may not be suited for the more demanding 1 1/4-mile Kentucky Derby distance, the Gotham is an incredibly deep betting race. No fewer than six horses in the field are unbeaten, including Howgreatisnate and Recruiter, who are both 4-for-4. Transect and Eyeing Clover are unchallenged in two starts apiece and Mr. Swagger and Uncorrelated come off debut wins.
Throw in Jerome Stakes winner Lugan Knight and a pair of horses transferred this week from the barn of trainer Bob Baffert (Carmel Road, Fort Warren) and you have a race in which bettors won't have trouble finding plenty of value no matter who they land on.
Gotham Stakes Selections
Eyeing Clover is 2-for-2. In his first victory, the second and third-place finishers came back to win. In his second victory, the runner-up came back to win. He has tactical speed and won't be far back throughout. The big question is whether he can stretch out his speed from 6 furlongs to a mile. Doesn't appear to be a classic distance horse, but fits this race well.
Recruiter hasn't done anything wrong in four starts, winning at Monmouth, Laurel and Parx. Last was at 7 furlongs, so should be able to handle the one-turn mile. The 14 post ensures a wide trip.
Lugan Knight won the 1-mile Jerome at this track on Jan. 7, returns at the same distance and is quite capable of winning again. It's a positive sign that top NY jockey Dylan Davis, who also rode Slip Mahoney last time, sticks with Lugan Knight.
Of the others, do not sleep on Slip Mahoney and new jockey Trevor McCarthy. His last two races were fast enough to win this.
Gotham Stakes Betting Strategy
Win bets on Eyeing Clover. Key Eyeing Clover in exacta bets over Recruiter, Lugan Knight, Slip Mahoney and Fort Warren.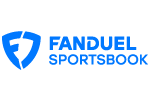 Established 2009
Must be 21+ to participate. T&Cs apply.
San Felipe Stakes
Date: Saturday, March 4, 2023
Track: Santa Anita Park in Arcadia, California
Distance: 1 1/16 mile
Purse: $400,000
San Felipe Stakes Analysis
The San Felipe runs through trainer Tim Yakteen, who has five of the 11 horses in the field, including four who were transferred earlier in the week from the barn of Bob Baffert, whose horses are ineligible to collect Kentucky Derby points due to his suspension from Churchill Downs.
The four transfers are the $3.55 million colt Hejazi, National Treasure, Fort Bragg and Mr. Fisk. Yakteen also has a contender of his own in Los Alamitos Futurity winner Practical Move.
The field of 11 is evenly matched, with National Treasure or Hejazi likely to be a lukewarm betting favorite. Chase the Chaos, who drew the rail, already has his ticket punched to a Triple Crown race. He won the El Camino Real Derby at Golden Gate Fields two weeks ago, which earns the bay gelding an automatic paid entry into the Preakness.
The San Felipe is often a productive race. 2020 San Felipe winner Authentic went on to win the Kentucky Derby. California Chrome did the same in 2014.
San Felipe Stakes Selections
In a contentious race with more than a half-dozen viable winners, Practical Move has the potential to win at an attractive price. Practical Move stalked the pace to win the Los Alamitos Futurity in December at 10-1 odds. Poor starts compromised several of his previous races, all second and third-place finishes. With a clean break from the gate, his stalking style could prove valuable in this spot.
Geaux Rocket Ride has only one start, but it was a visually impressive one — a speedy gate-to-wire victory by nearly six lengths over a runner-up who came back to win easily next time out. Top connections are attempting to stretch him out from 6 furlongs to a mile and a sixteenth. He will lead this field as far as he can.
National Treasure holds a class edge on the field with a second and two thirds in three graded stakes races. His speed figures are solid. But he has only one career victory and his third-place finish in the Sham at 3-5 odds last time was disappointing.
Of the others, Skinner ran a huge figure to break his maiden last time out. Will need to duplicate that performance three weeks later. … Hejazi, an ultra-expensive $3.5 million purchase, has run solid speed figures, but has only one career win and is consistently sent off at low odds.
San Felipe Stakes Betting Strategy
Win-place wagers on Practical Move. In exactas, box Practical Move and Geaux Rocket Ride and key both over National Treasure. For trifectas, consider keying National Treasure second and third with your top choice to win and include as many as you can afford in the remaining spots.
---
John Battaglia Memorial Stakes
Date: Saturday, March 4, 2023
Track: Turfway Park, Florence, Kentucky
Distance: 1 1/16 mile
Purse: $150,000
John Battaglia Memorial Analysis
The Battaglia is one of two Kentucky Derby points races at Turfway Park, along with the Jeff Ruby Steaks on March 25. Tiz The Bomb won both races last year to qualify for the Kentucky Derby, where he finished ninth. The Florence, Ky., track has a synthetic racing surface, unlike dirt tracks such as Churchill Downs, which can make the Turfway Park races less important to Derby handicappers.
Like Saturday's other preps, the Battaglia has a huge field and several potential winners. Trainers Brendan Walsh, Brad Cox and Mark Casse each have two horses in the race and all six entries are legitimate win candidates.
John Battaglia Memorial Selections
American Speed ran a decent second behind a big favorite in first try over synthetic surface last time out. Colt is bred more for synthetic/turf and fits well here. Trainer Brad Cox has won multiple Derby preps. Should be forwardly placed.
Congruent was overmatched in his last three stakes races, all on the turf, against superior rivals. This is an easier spot. Hard to know if he'll like the surface switch and outside post does him no favors. Price should be right
Gilmore finished second as the favorite in the El Camino Real Derby last month at Golden Gate Fields. Had a favorable inside trip, but was no threat to the winner. Perhaps the slight cut back in distance will help.
John Battaglia Memorial Betting Strategy
Win-place bets on American Speed and Congruent. Box both in exactas and key each over Gilmore, Eyes On the King and Scoobie Quando.
Be first to get our exclusive offers!
Join today to stay up to date on your states gambling news and offers.