MLB Betting Advice for Games on the July 26 Schedule
© USA Today
Throughout the season, we will give you betting advice for a National League and American League game each day and throw in a few quick pitches for player prop bets, Over-Under bets or moneyline bets on other games.
Must be 21+ to participate. T&Cs apply.
American League Best Bet
Tampa Bay Rays (-113) at Baltimore Orioles (-106)
7:05 p.m. ET
The American League East division is by far the most competitive of the six divisions in MLB. What is even more impressive is that all five teams in the division are at .500 or better.
The Orioles are in last place in the division with a 48-48 record but are just 3.5 games behind for the third and final wild-card spot and just a ½ game behind the Boston Red Sox.
The Tampa Bay Rays are third with a 52-44 record and currently have one of the wild-card berths.
The Rays will have AL Cy Young Award favorite Shane McClanahan on the hill. He is 10-3 in 18 starts with a 1.71 ERA and a .795 WHIP and has 19 walks and 147 strikeouts.
Baltimore will start Spenser Watkins, who is 3-1 with a 3.93 ERA, 1.37 WHIP and 31 strikeouts.
The Trends and Angles
The following situational trends and angles support a betting opportunity on the Orioles.
The Orioles skipper Brandon Hyde is 38-33 in games played in July, averaging a +158-underdog wager and making the $100 bettor a profit of $2,045 and a 28.2% ROI.
Hyde is 25-22, averaging a +139-underdog wager, making the $100 bettor a $1,270 profit and 26% ROI after a five-game span where the bullpen allowed an average of 1.00 or fewer runs.
The Rays manager Kevin Cash is 19-26 in road games against divisional foes played in July, averaging a -111 favorite and losing $750 for the $100 bettor resulting in a -17% ROI.
I will bet the Orioles using the moneyline offered at +170 by BetMGM.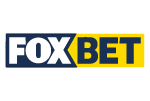 Established 2019
Must be 21+ to participate. T&Cs apply.
Inter-League Best Bet
New York Yankees (+119) at New York Mets (-118)
7:10 p.m. ET
The two-game subway series starts tonight in Queens. The Mets ended a three-game skid with a win against San Diego on Sunday.
The Yankees are 5-5 over their past 10 games but have averaged a -150 favorite, which has caused the $100 bettor a $285 loss and -16% ROI.
They are 10-10 in July, averaging a -162 favorite and losing $780 for the $100 bettor resulting in a -21% ROI.
I stated on July 1 that the betting markets overvalued the Yankees and that fading them would produce solid results.
There are still some good betting opportunities on the Yankees.
The MLB Betting Angle of the Day
The following betting angle has systematically produced a 17-8 record, good for 77% winning bets over the last five seasons. The requirements are:
Bet on road teams in an interleague matchup.
The home team is starting a pitcher averaging .5 or fewer home runs per start.
The home team is coming off a game where their bullpen allowed five or more runs.
I will bet the Yankees using the moneyline offered at -110 at BetMGM.
Must be 21+ to participate. T&C apply.
Quick Pitches
Here are some player prop bets to consider on today's schedule.
Be first to get our exclusive offers!
Join today to stay up to date on your states gambling news and offers.