MLS Betting Advice: Week 30 Picks
The MLS returns this midweek with a game between the MLS Cup champions, New York City, and Cincinnati at the Citi Field. The action then continues on Friday night before an almighty 13 games on Sunday.
Here's our MLS betting advice for this week's games.
Must be 21+ to participate. T&Cs apply.
Midweek Game Best Bet
Cincinnati +330 at New York City -145
Cincinnati travels to the Citi Field to meet with New York City today. It is a game the defending MLS Cup champions should win at home.
New York has fallen off a cliff in recent weeks. It is on a three-game losing run where it has let in seven goals and scored just two. But, tt still sits inside the playoffs, and it's important to remember that Cincinnati has only won once in the last month by beating Charlotte last weekend.
It's about time New York won again, and we think it will.
New York City to win and both teams to score is +230 with FanDuel Sportsbook.
Established 2020
Must be 21+ to participate. T&Cs apply.
Game of the Week
New England +270 at New York Red Bulls -120
There is a massive game in the Western Conference, but with two playoff sides clashing in the Eastern Conference, we've opted for New England's trip to New York as the game of the week.
New England is currently seventh in the Eastern Conference with it conceding the same amount it has scored (42), while New York Red Bulls are third in the league and 13 points behind first-placed Philadelphia Union.
It makes this game arguably the biggest in terms of the playoff positions, and it is definitely the most important game of the 2022 season for the Revs, because if they can't win here, there will be little hope for it getting in the playoffs in November.
New York to beat New England 2-0 is +950 with DraftKings Sportsbook.
Established 2021
Must be 21+ to participate. T&Cs apply.
Best Bet of the Week
Los Angeles FC +130 at FC Dallas +165
From a monumental battle in the Eastern Conference to a huge matchup in the Western Conference, Los Angeles FC heads to Texas. Dallas is sitting third in the table, but it trails LAFC by a stunning 14 points in the leaderboard with the Black and Gold also having a game in hand that could take them 20 points clear if they win that game and this one here.
Moreover, LAFC has shown very few signs of slowing down. It did lose three in a row during August, but with it returning to the win column with a victory against the impressive Real Salt Lake, LAFC feels like a great bet in this one.
Dallas got a win against Minnesota United 3-0 over the weekend, which ended a run of two games without a victory as it was smashed by Nashville 4-0 and tied with Real Salt Lake 1-1. With this in mind, LAFC should win again.
LAFC to win 2-1 is +950 with FanDuel.
Established 1948
21+, terms apply, 1800-GAMBLER
Team of Last Week
Nashville
Although LAFC has been on the rise this year, no side is moving like Nashville. It's now sitting fourth in the league with a healthy six-point gap in the playoffs standings that could become nine if it beats LA Galaxy and other results go its way.
Last week, Nashville eased past Western Conference second-placed Austin 3-0, with a goal from Walker Zimmerman and two goals from Hany Mukhtar. Nashville was incredibly efficient with every attacking move, as it had only five shots on target and scored with three of them.
Moreover, it gave away just 12 fouls compared to Austin's 21 and never really looked like conceding a goal throughout the game at GEODIS Park.
Nashville to win 2-1 against LA Galaxy is +800 with DraftKings.
Must be 21+ to participate. T&Cs apply.
Player of Last Week
Hany Mukhtar, Nashville
Just like his club, Mukhtar makes the list as the player of last week for us. Last time out, the 27-year-old German scored a hat-trick for Nashville in a 4-1 win against Colorado Rapids. Now, Mukhtar is coming into the game with the Galaxy after scoring twice against Austin.
It's the sixth time he's won the official MLS Player of the Week since his 2020 arrival to the MLS with five goals coming in his last two games. Mukhtar also becomes the first player to win back-to-back Player of the Week awards since Seattle Sounders' forward Raul Ruidiaz did so in 2021.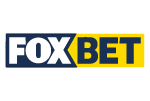 Established 2019
Must be 21+ to participate. T&Cs apply.
Hardest Game to Call
Toronto +210 at Atlanta -105
Toronto is quite an enigma right now. At times it is a handful with the additions of Lorenzo Insigne and Federico Bernardeschi, but despite the fantastic squad it now has, Toronto still has just two wins in the past month after defeating Charlotte last weekend and Portland Timbers earlier in August. A draw with LA Galaxy and losses to Inter Miami and Montreal recently keeps Toronto four points off the playoff spots.
Atlanta is still behind it in the table with two points less than Toronto's 34. Atlanta has a better defensive record right now with 48 goals allowed in 29 games, but with 41 goals scored compared to Toronto's 47, there is barely anything separating the two right now.
It could be a game where the Canadian team gets another win, because despite scoring three against Montreal, Toronto still lost. Now, it feels like now or never for its playoff chances.
Federico Bernardeschi to score first against Atlanta is +550 with DraftKings.
Established 2021
Must be 21+ and present in CO to participate. T&Cs apply.
Throw Ins
These are some other bets worth a look on this week's schedule:
Power Rankings
Philadelphia Union ↔
LAFC ↔
Montreal ↑
Austin ↓
Nashville ↑
Must be 21+ to participate. T&Cs apply.
This Week's Schedule with Moneylines (All Times Eastern)
Wednesday
Cincinnati (+330) at New York City (-145), 8 p.m.
Friday
Columbus Crew (+290) at Montreal (-120), 7:30 p.m.
Saturday
New York City (+145) at Charlotte (+150), 1 p.m.
LA Galaxy (+280) at Nashville (-125), 3:30 p.m.
New England (+270) at New York Red Bulls (-120), 6 p.m.
SJ Earthquakes (+310) at Cincinnati (-145), 7:30 p.m.
Toronto (+210) at Atlanta (-105), 7:30 p.m.
Orlando City (+460) at Philadelphia (-210), 7:30 p.m.
Austin (+250) at Seattle Sounders (-115), 8 p.m.
Inter Miami (+270) and Chicago Fire (-120), 8 p.m.
Kansas City (+220) at Houston Dynamo (+100), 8:30 p.m.
Los Angeles FC (+130) at FC Dallas (+165), 8:30 p.m.
Vancouver Whitecaps (+310) at Colorado Rapids (-145), 9:30 p.m.
D.C. United (+380) at Real Salt Lake (-170), 9:30 p.m.
Minnesota United (+230) at Portland Timbers (-110), 10 p.m.
Be first to get our exclusive offers!
Join today to stay up to date on your states gambling news and offers.