Best Bets for NASCAR Firekeepers Casino 400 at Michigan
© USA Today
The NextGen car has been a hit for bringing more parity and better racing action to the field this season. We've already seen 14 different winners in 22 races and have seen drivers from numerous teams contend at the top. No longer is it just a Hendrick Motorsports monopoly.
If it continues at this rate, we might not see another dominant season as Kyle Larson had a year ago. In 2021, he won 10 races and the championship. His 10-win season was just the 17th time in NASCAR's modern era a driver won at least 10 races.
Larson hasn't had the type of win rate so far, with just the lone victory at California this year, but this Sunday's race at Michigan is a prime spot to back the reigning champion. So, let's look at the best NASCAR betting options for this week.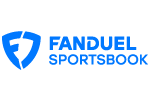 Established 2009
Must be 21+ to participate. T&Cs apply.
Best Bet
Kyle Larson +700 FanDuel Sportsbook
Larson's lack of wins this season has allowed his odds to grow. Earlier in the season, it wasn't uncommon to see Larson as low as +400 to +500, especially at a two-mile track that he's had success at like Michigan.
It's not as if Larson has been bad this season. He has nine Top 5 finishes and has excelled at tracks that are similar to Michigan.
His lone win this season came at Michigan's sister track, Fontana. He also took second at Las Vegas and Kansas and was fifth in Pocono. The same race package used this weekend was also utilized in those four races, which should bode well for Larson.
There's also Larson's strong track history. Out of all the active drivers, he ranks second in average finishing position at 2-mile tracks (12.2) and has the second-most wins at these circuits (five). And in the last two races, he finished third in 2019 and third in 2021. So, I like his odds at FanDuel.

Established 2012
Must be 21+ and in a legal betting state to participate. T&Cs apply. Gambling Problem? Call 1-800-GAMBLER
Longshot
Chase Briscoe +5000 DraftKings Sportsbook
Ford has won the past seven races at Michigan, so for my longshot, I wanted to see if a Ford driver had any value down the board.
Briscoe has had just two races on 2-mile tracks in his Cup career. He finished 11th at Michigan last year and was 16th in Fontana earlier this season.
At Fontana, Briscoe had the 10th-fastest green flag average speed (165.703) and ran in the top half of the field for the majority of the race.
The pace to compete should be there and Briscoe has already shown the willingness to be aggressive for a win. At Phoenix, he held off late charges on two race restarts before edging Ross Chastain by .771 seconds for the victory.
Briscoe was also nearly victorious at Charlotte until a spin going for the lead in the final laps pushed him back from second to fourth.
When it comes to outright longshots, drivers like Briscoe who have shown decent pace and have shown the ability to push late for a win are the type worth backing at these odds. Take these ods at DraftKings for your longshot bet.
Must be 21+ to participate. T&Cs apply.
Be first to get our exclusive offers!
Join today to stay up to date on your states gambling news and offers.