NASCAR Betting Preview: Who Should You Back at Pocono?
© USA Today
The parity in the NASCAR Cup Series continues with the new NextGen car. Christopher Bell's win last week at New Hampshire made 14 different winners in 20 races this season.
We've seen increased passing and competitive racing up front, making this one of the more enjoyable seasons to watch so far.
Last week's pick to win Denny Hamlin was competitive but didn't quite have the speed as the top runners. He ended up sixth but didn't seriously contend for the win.
But, for my NASCAR betting, I'm going to back him again this week for Sunday's race at Pocono.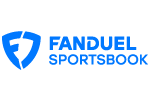 Established 2009
Must be 21+ to participate. T&Cs apply.
Best Bet to Win
Denny Hamlin +850 at FanDuel
In last week's piece, I noted how New Hampshire was one of Hamlin's best tracks during his career, where he led active drivers in average finishing position and ranked as his fourth-best track.
But when it comes to winning, Hamlin has been at his finest at Pocono. His six wins and 797 laps led at the track are the most among active drivers, while his six victories are the most for Hamlin at any other circuit. That's why I like him at this number on FanDuel Sportsbook.
Since Chris Gabehart was made Hamlin's crew chief in 2019, the pair has gone on to dominate at Pocono. Hamlin has two wins and four top-five finishes in six Pocono races which he led in each of those events.
It didn't take long for Hamlin to establish dominance at Pocono. As a rookie in 2006, he led 234 of the 400 laps in both races and was victorious to secure his first two NASCAR Cup Series wins.
"I think the track just fits my driving style and it's a place I picked up on right from the first time there in my rookie season," Hamlin said in a media release. "It's a great racetrack, very challenging and it's tough to get your car balanced for all three turns. Obviously, I have been very fortunate to work with some great teams and crew chiefs throughout my career as well. That gives me a lot of confidence every time I go to Pocono.
"This week especially, it's unlike anywhere we have been so far this season, but I feel like our team and everyone at Joe Gibbs Racing and Toyota have been working very hard and making gains throughout the year. I'm looking forward to getting on track Saturday and seeing where we stack up because I feel like it's a place that we can take advantage of and hopefully pick up some more playoff points."
Must be 21+ and in a legal betting state to participate. T&Cs apply. Gambling Problem? Call 1-800-GAMBLER
Best Prop
Denny Hamlin Top 5 +120 at DraftKings
In Hamlin's last four races at Pocono, he's finished in the top five four times.
If you take out the races at Pocono where he's had mechanical issues or an accident, he's finished in the top five 14 of 25 times at the track for a 56% conversion rate.
At +120 odds, DraftKings Sportsbook is projecting a 45.5% chance of the bet hitting, giving some value on Hamlin's top five prop this week.
Be first to get our exclusive offers!
Join today to stay up to date on your states gambling news and offers.