Sonoma NASCAR Betting Preview: Chastain, Bowman Worth a Look
© USA Today
Denny Hamlin didn't get a win last week, but his drama with Ross Chastain has become one of the most talked-about storylines in the NASCAR Cup Series.
Hamlin sustained damage from Chastain sending him into the wall last week at Gateway Motorsports Park, sending him numerous laps down and taking him out of contention. But Hamlin did return to the track to put on some aggressive blocking and maneuvers on Chastain as a sort of revenge. It was entertaining, but obviously not what we wanted from a best bet.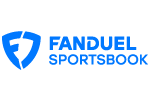 Established 2009
Must be 21+ to participate. T&Cs apply.
Hamlin's wreck marks the third straight race of bad luck for these best bets. Chase Elliott lost a tire at Kansas and was taken out of contention. Then Elliott was leading much of the race at Charlotte, displaying a dominant car before spinning out and sustaining damage to the right rear toe link that ended his race early.
But that's the volatility of motorsport wagering.
Now the Cup Series heads to Sonoma for the second road race of the year. Ironically enough, Chastain won the first road course event at the Circuit of the Americas and did so with the aggressive driving he's become known for. Chastain spun out A.J. Almendinger, who crashed into the leader, Alex Bowman, allowing Chastain to secure the victory.

Established 2012
Must be 21+ and in a legal betting state to participate. T&Cs apply. Gambling Problem? Call 1-800-GAMBLER
Elliott's Road Dominance
Chase Elliott is the betting favorite at FanDuel Sportsbook (+550) because he has been the most dominant driver at road courses. Elliott has won seven of the last 16 road races since 2018, while Hendrick Motorsports itself has won five of the last eight.
Elliott also ranks third all-time on NASCAR's average road course finishes (7.7) and that mark leads all active drivers. He also has the most road race wins of any active driver with seven, in 20 races, while the rest of the field has 20 career road wins. At 26 years old, Elliott has nearly half of the total road race wins as the rest of the field.
It would be hard not to get behind Elliott this week or at any other road course. The only drawback is that he has yet to win at Sonoma. Still, he finished second in last year's race and has a fourth (2018) and eighth-place finish here (2017).
Must be 21+ to participate. T&Cs apply.
Best Bet
Ross Chastain +1200 DraftKings Sportsbook
There's a certain level of comfort knowing the driver you're backing will go for it, maybe even bordering on a "win-at-all-costs" mentality. Chastain flashed that with his aggressive road race driving at the Circuit of the Americas, and maybe that – along with a strong road car – can propel him to a third win this week.
Chastain had one of the more dominant cars at the Circuit of the Americas, leading 31 of the 68 laps. I like the idea of taking Chastain at more than twice the number of Elliott this week, even though there is the risk Chastain suffers some retaliation from Hamlin or Elliott, who he also had a run-in with last week.
Chastain did apologize in his post-race interview for getting into Elliott and Hamlin, but the drama may not be over. Hamlin did mention he appreciated the apology but said, "We all have learned the hard way, and we've all had it come back around on us and it'll be no different."
Must be 21+ to participate. T&C apply.
Longshot
Alex Bowman +3000 at FanDuel Sportsbook
Bowman was set up for the win at Circuit of the Americas before the collision from Almendinger. His showing at the first road race of the season and Hendrick's ability to put out dominant road cars are enough to consider him at a longer number this week.
Of the track types on the Cup Series, Bowman has the best average finish at road courses (15.0), while Sonoma is the track where he owns his sixth-best average finishing position (11.5). As previously mentioned, Hendrick has won five of the last eight road course races, and Bowman nearly made it six of eight if it wasn't for the last-lap wreck.
As far as taking longshots go, this isn't a bad one considering Hendrick's road history and Bowman's performance at Circuit of the Americas.
Be first to get our exclusive offers!
Join today to stay up to date on your states gambling news and offers.