NBA Finals Picks: Betting Advice and Analysis for Game 5
© USA Today
Unless you have LeBron James, you are doomed when down 3-1 in the conference finals or NBA Finals. Only the 2016 Cleveland Cavaliers rallied from down 3-1 to win a series. All other teams are 0-26.
This does not bode well for the Miami Heat.
The Denver Nuggets will look to close out the NBA Finals tonight in Game 5 at home for the team's first NBA title. At FanDuel Sportsbook, Denver is favored on the spread at -8.5 and is -375 on the moneyline, while the Over-Under is at 209.5.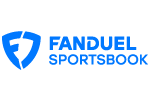 Established 2009
Must be 21+ to participate. T&Cs apply.
We're breaking down what could be the final opportunity for NBA betting this season.
Why You Should Bet on Denver in NBA Finals Game 5
Teams up 3-1 have typically sealed the deal in the conference finals and NBA finals, but the closeout game has not always necessarily come in Game 5.
Since 2003, teams up 3-1 are 10-5 straight up and 9-6 against the spread at home in Game 5. But the teams down have performed a bit better as of late. Over the past 10 years, the teams leading the series are 5-4 against the spread and straight up and just 2-3 since 2019.
Denver could reverse the recent trend of teams up 3-1 struggling in Game 5s. This series could already be over if it wasn't for an off-the-charts shooting performance from Miami in the fourth quarter of Game 2.
Miami doesn't have an answer for Nikola Jokic, who had 23 points, 12 rebounds and 10 assists in the 108-95 Game 4 win, while Jamal Murray had 12 assists, giving him double-digit assists in all four games this Finals.
It's difficult enough for Miami to stop those two, but Denver's role players have flourished, too, with Aaron Gordon scoring 27 in Game 4 and Bruce Brown adding 21 off the bench.
Denver is simply humming right now.
Why You Should Bet on Miami in NBA Finals Game 5
You probably shouldn't. A better investment would be to take whatever money you plan on betting on the Heat and, instead, order some takeout. That way, you get some of your favorite food to watch during the game.
The Heat can't score against the Nuggets, who have turned their defensive weaknesses into a strength in these finals. In the previous 26 years, only one team has won a championship ranking lower than 11th defensively in the regular season. The Nuggets ranked 15th but have locked up the Heat this series.
Miami scored just 95 points on 91 possessions for a rate of 104.4 per 100 in Game 4. The Heat scored 111 points on 86 possessions in their Game 2 win but have scored just 102.2 per 100 over its three losses.
Miami can't stop Denver's offense and has struggled to score outside the fourth quarter of a single game. In reality, this series hasn't been all that close, and it's worth wondering how much Miami has left to formulate a comeback.
NBA Finals Game 5 pick
Denver is 9-1 this postseason and is dominating both ends of the floor right now. Games 3 and 4 were just the second time all season the Nuggets held their opponent under 105 points per 100 possessions in two straight games.
All three wins this series have come by double digits, and I'd expect more of the same, with Denver having a chance to secure a title in front of a raucous home crowd.
Be first to get our exclusive offers!
Join today to stay up to date on your states gambling news and offers.