NBA Picks: Philadelphia 76ers at Boston Celtics on Opening Night
© USA Today
To help with your NBA betting, we'll be providing game and prop bet picks each day.
I am coming off a profitable stretch over the past three NBA seasons. Last season, I hit 65% against the spread for the regular season and playoffs. In the 2020-21 season, I nailed down 62.4% ATS and in the 2019-20 season, 63% ATS winners.
Please do not rely on these results and expect comparable results this season. Each season presents its challenges and crosscurrents that can significantly impact profitability.
I recommend following along and using the research as a handicapping resource. Most of all, bet with your heads and never over it and we will have a productive season.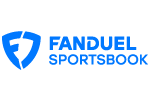 Established 2009
Must be 21+ to participate. T&Cs apply.
Philadelphia 76ers at Boston Celtics
7:30 p.m. ET, TNT
TD Garden, Boston
The NBA is celebrating the opening night with two marquee matchups starting with the 76ers taking a short ride up the I-95 corridor to take on their Atlantic Division rival Celtics and the defending champion Golden State Warriors hosting the Los Angeles Lakers.
Here's how we see the opening game, which should be a great game to open the season.
Situational Trends and Angles
The 76ers are 15-6 Under (71%), priced as a road underdog and facing a divisional opponent over the past five seasons.
Betting the Under using the first-half betting line between 105 and 110 points and a solid free-show shooting team making at least 75% in their previous season and taking on a divisional foe has produced a 40-10-3 record. That is good for 80% winning Under bets over the past five seasons.
I am betting the full game Under 216.5 points and the first half Under 110.5 points at BetMGM Sportsbook.
Lay-ups
Here are some player prop bets to consider on today's schedule.
Bet the 76ers' Joel Embiid Over 26.5 points –105 at Caesars.
Bet the Warriors' Stephen Curry Over 3.5 made 3-pointers at DraftKings.
Be first to get our exclusive offers!
Join today to stay up to date on your states gambling news and offers.