Philadelphia 76ers' Joel Embiid Now in MVP Race
© USA Today
After leading the league in scoring last season, Joel Embiid entered 2022-23 as the second odds-on-favorite for NBA MVP (+600).
But a slow start for the Philadelphia Sixers and Embiid missing the last three games due to illness saw him slip down the odds list.
That decline is likely over.
On Saturday Embiid scored 42 points in a win over the Atlanta Hawks and followed up with a historic performance on Sunday. Against the Utah Jazz, Embiid went off for a career-high 59 points and added 11 rebounds, eight assists and seven blocks in just 36 minutes to give his team a 105-98 victory.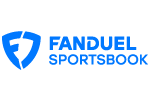 Established 2009
Must be 21+ to participate. T&Cs apply.
"My teammates knew who had the hot hand and they just had to feed me," Embiid said in the postgame press conference.
Embiid was at his best down the stretch, scoring 26 of the team's 27 points in the fourth quarter while converting 7 of 8 shot attempts.
"At one point, Coach was trying to run a play, like a pick-and-roll play, and I was like, 'Let's get the ball to Joel.' You know what I'm saying? And he was like, 'I agree.'
"One thing our team really has an awareness of is when someone has it going, we're trying to feed them."
According to ESPN Stats & Information, Embiid set three records.
Since blocks became an official stat in 1973-74, he became the first player to record at least 50 points, 10 rebounds, five assists and five blocks in a game.
Embiid was also the first to score at least 20 points and five blocks in a single quarter over the past 25 seasons.
And his 26 points meant he outscored Utah by himself in the fourth quarter (26-21), making him the first player to do so since Tracy McGrady accomplished the feat in 2006.
Embiid also joined Wilt Chamberlain, Kobe Bryant and Michael Jordan as the only players to score at least 100 points in back-to-back nights since the NBA-ABA merger in 1976.
His 57 points are the fifth-most in franchise history. Wilt Chamberlain owns the top three spots with 68, 65 and 62. Allen Iverson is fourth with 60.
"Those are two legends that played here that I respect a lot and to be in that company means a lot," Embiid said. "I still got a long ways to go."
Joel Embiid's NBA MVP Odds
Despite his historic performance, you can get Embiid at more than twice his preseason odds to win MVP. At FanDuel Sportsbook, Embiid is +1400 to win the award and +1200 at DraftKings.
Embiid does have the potential to make another MVP-caliber statement in the 76ers' next game. On Friday they host the Milwaukee Bucks and Giannis Antetokounmpo, who is currently the favorite for MVP at +260 along with Luke Doncic (+260).
Jayson Tatum is third at +500 and Stephen Curry is fourth at +1100.
Be first to get our exclusive offers!
Join today to stay up to date on your states gambling news and offers.