March Madness: Handicapping the Four Regions
© PA
Let's preface this article with this: Every single sports betting event is difficult. If those events were easy, the sportsbooks wouldn't be in business. Throw in the unpredictability of the single-elimination format in March Madness and you have one of the most dramatic tournaments in sports.
Visit BetMGM.com for T&Cs. Must be 21+. MI, NJ, PA or WV only. Excludes Michigan Disassociated Persons. All promotions are subject to qualification and eligibility requirements. Rewards issued as non-withdrawable site credit, unless otherwise provided in the applicable Terms. Please Gamble Responsibly. Gambling Problem? 1-800-270-7117 for confidential help (MI), 1-800-GAMBLER (NJ, PA & WV).
That won't stop us from at least attempting to predict what regions are likely to be more chalk than the others. We'll start with what could turn out to be the most predictable of the four before working towards the region with the highest level of uncertainty.
West Region is the Most Difficult
By default, having the No. 1 overall seed and consensus national champion favorite will lend a region to appear chalky. Expect most brackets to have the Gonzaga Bulldogs in the Final Four and reach the national title. The Zags are +300 to win the national title at FanDuel Sportsbook.
Doubters will always exist until the Bulldogs claim their first national title. But this could be the year because they have the best rim protector in school history.
Perhaps the craziest stat this year in college basketball is that Chet Holmgren has more blocks (104) than missed shots (153-251). And he can shoot. Holmgren is making 41.2% of his 3s while still being efficient as a defensive anchor.
Gonzaga will have an interesting second-round matchup. Boise State is a veteran group that won the Mountain West Conference regular-season and conference tournament championships.
The MWC was one of the more competitive leagues, with the conference earning four NCAA Tournament bids.
There's also the interesting side plot of Boise State coach Leon Rice going up against Gonzaga's Mark Few. Rice was an assistant under Few at Gonzaga before taking over his program.
This region also has the two most volatile teams in the country: Alabama and Memphis.
Alabama's best is good enough to beat anyone in the country. The Crimson Tide owns wins over Gonzaga and Baylor.
But when they fail to knock down shots from the perimeter and fail to defend, they can be beaten by the likes of Missouri and Georgia. Few teams are more reliant on the 3-ball than Alabama, making them one of the top boom-or-bust teams in the tournament.
Memphis is another team with premier talent that has lacked the consistency to be a legitimate championship contender.
Highly-touted freshman forward Emoni Bates might not play again this season because of injury, but the Tigers displayed flashes of their potential.
There was the 75-61 dominating win over Houston and the 10-1 stretch the team went on during the second half of the season. The athletes are there.
Center Jalen Duren (12.2 points, 8.1 rebounds) will be a lottery pick in the upcoming draft. And there are the sharpshooting wings that can also use their frames to attack and extend to the rim in Landers Nolley and DeAndre Williams. Athletically, they have enough to beat Boise State and challenge Gonzaga.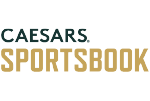 Established 2013
Must be 21+ to participate. T&C apply.
Along with Alabama, the bottom half of the west will likely come down to Texas Tech, Michigan State and Duke.
MSU has a first-round contest against Davidson, led by former Spartan and Mr. Basketball in Michigan, Foster Loyer. The revenge angle there will be interesting.
Overall, I would expect Gonzaga, UConn, Arkansas, Texas Tech and Duke to win comfortably. A Tom Izzo- Mike Krzyzewski coaching matchup in the second round would be one of the highlights in the tournament and fun college basketball betting play.
The west also features a potential rematch between Gonzaga and Duke. In November, Duke won 84-81, but its recent defensive issues could plague them in this tournament.
Midwest is Stacked With Potential Pitfalls
Iowa has won nine of its past 10 and claimed the Big Ten Tournament title. The Hawkeyes are one of the hottest teams coming into the tournament, and yet, they're a No. 5 seed.
Keegan Murray is one of the best offensive players in the country, averaging 23.6 points, 8.6 rebounds and shooting an efficient 55% from the field and 40% from 3.
Surrounding Murray are a plethora of shooters, which makes defending the Hawkeyes in space so difficult. Jordan Bohannon leads the way making 89 3s at a 39% rate. Overall, at least six Hawkeyes shoot at least above 33% from beyond the arc, and the team has made the ninth-most 3s in the country (883).
LSU may be one of the shakier No. 6 seeds in recent memory, with the Tigers firing head coach Will Wade.
USC has consistently been ranked in the top 25 and has an NBA-level talent in Isaiah Mobley, making the Trojans a dangerous seven-seed.
The second round is where it gets interesting. If the favorites advance, Iowa's free-flowing offense would face a physical Providence squad.
USC has the athleticism to match Auburn and throw enough bodies at projected lottery pick Jabari Smith (17.1 points, seven rebounds per game) to make it difficult on the Tigers.
Wisconsin has the easiest path to the Sweet 16, with matchups against Colgate, and the winner of LSU-Iowa State — both teams the Badgers will be favored against.
San Diego State and its second-ranked scoring defense in the nation (57.7 points) could also pose problems for the Jayhawks if the Aztecs were to defeat Creighton in the first round.
Must be 21+ and in a legal betting state to participate. T&Cs apply. Gambling Problem? Call 1-800-GAMBLER
Realistically, this region has six teams that could potentially reach New Orleans for the Final Four. Kansas, Iowa, Providence, Wisconsin, USC and Auburn will be a clash of styles, making this one of the more intriguing regions of the Tournament.
South is Loaded from Top to Bottom
This should be fun. The south region is the most loaded of the four, making it the obvious pick as the most difficult NCAA Tournament region to handicap.
Arizona? The second favorite behind Gonzaga to win it all. But the Wildcats' fate could come down to the health of point guard Kerr Kriisa's ankle. The Arizona point guard, who averages 10.1 points and 4.9 assists per game, is questionable for the first weekend.
For a No. 16 seed, even Bryant has some interest. The Bulldogs feature Peter Kiss, who leads the nation in scoring at 25.1 points per game.
Seton Hall can always be relied upon to bring the east coast physicality. The Pirates have non-conference wins over tourney teams such as Michigan and Texas.
TCU is one of the best rebounding teams in the country, ranking fourth in rebounding margin advantage with eight. Much of that can be contributed to the Horned Frogs ranking as the 10th-best offensive rebounding team in the country with 12.97 per contest.
Despite losing Marcus Sasser (17.7 points) and Tarmon Mark (10.1 points), the Houston Cougars managed to top Memphis 71-53 to win the AAC Tournament championship.
Similar to last season's Final Four run, it's been the Cougars' defense that's held the team together in the absence of Sasser and Mark. Houston has the fourth-best scoring defense in the country, allowing just 58.9 points per game.
UAB has the Conference USA Player of the Year Jordan Walker, who could make a Steph Curry-like run with his shooting and passing abilities. He averaged 20.4 points and 4.8 assists while knocking down 40.6% of his 3-point attempts.
The Blazers won the Conference USA Tournament but have yet to defeat a team as good as the Cougars.
Illinois features Kofi Cockburn (21.1 points, 10.6 rebounds). That's about all that needs to be said. I don't expect Chattanooga to have any answers. It was a great desperation game-winning shot by David Jean-Baptiste, so at least the Mocs will always have that.
Colorado State and Michigan will face off in one of the more intriguing first-round. CSU has one of the best players in the country some may not know about: David Roddy whose playing style is reminiscent of Draymond Green.
Roddy can defend all five positions and has been a mismatch on the offensive end of the floor, averaging 19.4 points, 7.6 rebounds and shooting 45.5% from 3.
Since February, Michigan has been the model of inconsistency. The Wolverines alternated between winning and losing for the final 10 games of the season. Center Hunter Dickinson (18.3 points, 8.3 rebounds) should succeed against the undersized Rams, who don't have anyone taller than 6-foot-10 to match up with the 7-foot-1 Dickinson.
Gambling problem? Call 1-800-GAMBLER (CO, DC, IL, IN, LA, MD, MS, NJ, OH, PA, TN, VA, WV, WY) Call 877-8-HOPENY or text HOPENY (467369) (NY). Must be 21+ to wager. Please Gamble Responsibly. Call 1-800-NEXT-STEP (AZ), 1-800-522-4700 (KS, NV), 1-800-327-5050 (MA), 1-800-BETS-OFF (IA), 1-800-270-7117 for confidential help (MI). Visit BetMGM.com for T&Cs. US promotional offers not available in NV, NY or ON.
For some reason, Tennessee is a No. 3 in this region. KenPom has the Volunteers ranked as the seventh-most efficient team in the country and it's hard to disagree after Tennessee won the SEC championship and recorded wins over Arizona, Auburn, Arkansas and beat Kentucky two out of three times.
Ohio State has signature nonconference wins over Duke, Wisconsin and Seton Hall. Still, the Buckeyes struggled to close the Big Ten season, losing to Nebraska, Michigan and Penn State while only beating Michigan State during that stretch. The sluggish finish to the season meant Ohio State was bumped down to a No. 7 seed, making this region more competitive.
Following the Final Four run in 2018 and the Sweet 16 berth that included a win over No. 1 seeded Illinois, Loyola Chicago is not going to surprise anyone with a deep run. With first-year head coach Drew Valentine, the Ramblers continued to put out an elite defense, ranking 18th in scoring defense (61.7 points).
Villanova will always be a difficult out given its veteran core, led by Collin Gillespie (15.9 points), Justin Moore (15 points) and Jermaine Samuels (10.4 points). It also doesn't hurt having Jay Wright, a two-time national championship winner, as your head coach.
Nearly the entire region (sorry, Delaware and Longwood) has something they do that ranks near the top in the country or a unique facet that could give them an edge, or be led by an All-American type talent. The south is loaded. Good luck predicting it.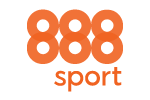 Established 1997
Must be 21+ to participate. T&Cs apply.
East Filled with Bluebloods
I would expect the East to be near the tops in terms of sports betting handle. The region is filled with traditional blue bloods, including Kentucky, UCLA, and North Carolina.
You can also include Baylor in that category given its national title last year and its recent success. Big-name programs facing off will generate some eyeballs and that will likely result in more wagers in the east.
And it's not just those four that have a chance to go far.
Purdue runs the best center platoon system in the country with 7-foot-4 Zach Edey (14.6 points, 7.8 rebounds) starting games while the 6-foot-10 Trevion Williams has still flourished while taking on a lesser role (11.7 points, 7.4 rebounds).
Add in Jaden Ivey (17.1 points), who has worked himself into the discussion of being a top five pick and Sasha Stefanovic (10.7 points), who is a 39% 3-point shooter.
You start to see the pieces fit and wonder why Purdue looks invincible one night and can't stop anyone and is throwing the ball everywhere on another.
It's a little bit more understandable to see a mid-level seed or higher struggle with consistency, but for Purdue, predicting what they will do makes this region tougher.
Saint Mary's is an interesting group. The Gaels defeated Gonzaga when they forced the Zags to play their half-court grinding style. Saint Mary's has the 12th-best defensive scoring average in the country, limiting its opponents to 60.5 points per game. If the Gaels can turn it into a grind, it can be a wake-up call for whoever they are facing.
Texas had high aspirations before the season but has fallen short so far during Chris Beard's first season. Transfers such as Marcus Carr (10.3 points) and Timmy Allen (12.3 points) were brought in to lead the Longhorns to a deep tournament run. It will be a bit harder without center Tre Mitchell, who is still on his leave of absence.
With Murray State taking on San Francisco, it will be mid-major vs. mid-major at a 7-10 matchup, which is pretty unique.
The metrics love the Dons. KenPom has San Francisco has the 21st-best team in the country with the 19th-best defense.
The Racers are down at 28th with the edge likely given to the Dons for better quality of wins. Once this fun mid-major vs. mid-major opening is finished, it's back to normal: The winner will likely play Kentucky.
The East has the potential for drama because there are still some unknowns. What will Purdue look like from night to night? How will teams react to Saint Mary's style? And can UCLA rekindle its magic from a year ago? Just too much uncertainty for me to feel comfortable picking this bracket.
Be first to get our exclusive offers!
Join today to stay up to date on your states gambling news and offers.