NCAA Men's Basketball Previews, Picks, and Predictions for Friday, March 11
© USA Today
Here is tonight's 3-pointer, college basketball betting advice on three NCAA men's games.
Must be 21+ to participate. T&Cs apply.
TCU vs. Kansas
Big 12 Tournament Semifinal
T-Mobile Center, Kansas City
6 p.m. ET
This will be the third meeting in 11 days between the TCU Horned Frogs and Kansas Jayhawks.
Earlier in the season, the Jayhawks were struggling when their big men were matched up against a strong defensive frontcourt. Senior forward David McCormack and sophomore Jalen Wilson have been playing markedly better over the last several weeks and the results have been positive.
In two previous games this season, the Jayhawks did not reach double figures in scoring from their frontcourt, but now that has all changed to a team that has great balance filled with unselfish play.

Established 2012
Must be 21+ and in a legal betting state to participate. T&Cs apply. Gambling Problem? Call 1-800-GAMBLER
Kansas Peaking At Right Time
Coach Bill Self has his team on the rise and peaking at the perfect time and I see them winning this game by double-digits.
The engine of this Jayhawks squad is clearly senior guard and Big-12 Player of the Year Ochai Agbaji, who is averaging 19.7 points per game including 5.1 rebounds per game. His leadership and understanding of the Self method of team basketball is the driving force that has created scoring balance and intense defense.
They have the added benefit of having returned 71% of the minutes played and 74% of the points scored form last season.
How to Bet Kansas vs. TCU
Kansas is on a 5-1 against the spread streak following a straight-up win and 6-1 against the spread when priced as the favorite.
I am going to the window and wagering a 3% betting amount on the Jayhawks minus the points, currently –7.5 points and I like them if they are not a double-digit favorite.
Must be 21+ to participate. T&C apply.
Penn State vs. Purdue
Big 10 Tournament Semifinal
Gainbridge Fieldhouse, Indianapolis
8:30 p.m. ET
The Penn State Nittany Lions are making a run that reminds me of last year's Georgetown Hoyas, who won the Big East Tournament.
This is the third game in three days for the Nittany Lions, and they are facing a very tough opponent in the Purdue Boilermakers.
The betting community will be looking to bet the Boilermakers simply because of the mentality that "PSU cannot keep this up, especially against a great team like Purdue." Well, don't try to tell that to the Lions right now, who believe now they are contenders.
How Purdue Comes Into The Matchup
Purdue has won at least 25 games in five of the past seven seasons despite stumbling down the stretch with a 4-3 record.
The Boilermakers lost back-to-back games against Michigan State and Wisconsin by three points each and ended the regular season with a 69-67 win over Indiana.
The double-bye could not have come at a better time for them to recover from these highly emotional and physically stressful games.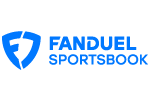 Established 2009
Must be 21+ to participate. T&Cs apply.
The Power of Analytics
The only time a college basketball team plays on back-to-back days is during the conference tournament.
The Lions are playing their third consecutive game. Teams playing their third consecutive game have gone 30-32 straight-up and 29-32-1 against the spread for 47.5% wins, including a stellar 21-38-3 Over-Under record good for 64% winning Under wagers spanning the last 10 seasons.
Teams that are playing their third consecutive game and installed as the underdog have earned a 14-19 straight-up record, 19-13-1 against the spread, including a 13-18-2 Over-Under record, good for 58% winning bets spanning the past 10 seasons.
Underdogs of 3.5 to 9.5 points playing their third consecutive tournament game with no rest have earned a 9-10 straight-up record and 11-8 against the spread record, including 6-12-1 Over-Under record, good for 67% winning wagers spanning the last 10 seasons.
Here is the clincher; underdogs that are playing their third consecutive game with no rest and are coming off an upset win installed as an underdog in their previous game have gone 12-16 straight-up and 17-10-1 against the spread for 63% winning bets. That includes a 12-15-1 Over-Under record spanning the last 10 seasons.
I like Penn State as a 3% best bet and a little sprinkle of pizza money on the moneyline.

Established 2019
Must be 21+ to participate. T&Cs apply.
Connecticut vs. Villanova
Big East Tournament Semifinal
Madison Square Garden, New York
9 p.m. ET
The Villanova Wildcats had a significant scare from St. Johns last night, but in many ways, that come from behind win has only awakened the slumbering giant in the Big East Conference. They will take on the Connecticut Huskies tonight.
Villanova is the No. 2 seed and is a complete team, led by the experience and excellence of their seniors, starting with guard Collin Gillespie. He and fellow backcourt teammate Justin Moore combined for 29 points and led the Wildcats back from the brink of elimination.
UConn and Villanova split the two regular-season games, with both winning at home.
How to Bet UConn vs. Villanova
The Under wager is my best bet for this matchup tonight.
Villanova did not cover the spread in the win against St. Johns.
Tournament teams that are playing with no rest, lost to the spread in their previous game and are now installed as a favorite of five or more points has seen the Under produce a 323-170-5 record for 65% winning bets over the past 10 seasons.
I am going to the window to bet the Under in this Big East semifinal matchup.
Be first to get our exclusive offers!
Join today to stay up to date on your states gambling news and offers.