College Football: What We Learned from Week 11
Last Updated:
Oct 4th, 2023
© USA Today
Four undefeated college teams enter Week 11, and all are ranked in the Top 4 by the College Football Playoff Committee (CFP).
Last weekend, all four won straight-up (SU) and against the spread (ATS).
The top-ranked and reigning national champion Georgia Bulldogs throttled the Mississippi State Bulldogs, 45-19, and easily covered the spread as 16-point favorites. The No. 2 Ohio State Buckeyes traveled to Bloomington, Indiana, and destroyed the Indiana Hoosiers, 56-14, covering the spread priced as 40-point favorites.
The No. 3 Michigan Wolverines dominated an inferior Nebraska Cornhuskers squad, 34-3, and covered the spread as 30-point home favorites.
Last, but certainly not least, the No. 4-ranked TCU Horned Frogs went to Austin as 7.5-point road underdogs and defeated the Texas Longhorns, 17-10.
So, the CFP committee has an easy study this week, and I expect the rankings to remain the same for the Top 4.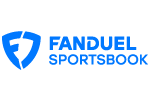 Established 2009
Must be 21+ to participate. T&Cs apply.
The Favorites Continue to Win
In week 11, favorites of 17.5 or more points went 11-2 SU (84%) and 9-4 ATS (69%) and 8-5 (62%) Over-Under.
Since 2017, road favorites of at least 17.5 points that are coming off an ATS loss of between 1-7.5 points have earned a 35-6 SU (85%) record, a 26-16 ATS (61%) record and an 18-21-1 Over-Under (46%) record.
This situational angle targets a bet on the Fresno State Bulldogs, priced as 22-point favorites on the road against the Nevada Wolf Pack in Reno on Saturday.
Did the Ranked Teams Dominate?
Ranked teams playing at home in Week 11 went 7-7 SU, 8-6 ATS and 5-8-1 Over-Under.
Over the past four weeks ranked teams playing at home went 29-12 SU (71%) and 27-13-1 ATS (68%), including a 19-21 Over-Under result.
For the season, home-ranked teams taking on a ranked opponent have gone 25-13 SU (66%), 22-15-1 ATS (60%) and 18-20 Over-Under.
Since 2017, home teams that were ranked higher in the polls than the ranked opponent have gone 86-19 SU (82%), 57-43-5 ATS (57%) and 41-64 (39%) Over-Under.
Early betting Opportunities for Week 12
Potential betting opportunities in Week 13 feature the Ohio State Buckeyes, currently priced as 6.5-point home favorites over the Michigan Wolverines, and the Georgia Bulldogs priced as 15.5-point neutral field favorites in the SEC championship game against the LSU Tigers.
Food for the Betting Souls
The following betting algorithm is active on three teams in Week 12 and has earned a 161-98 record (62%), a 153-102-4 (60%) ATS record and a 113-135-11 (46%) Over-Under record.
Bet on teams averaging at least 4.75 rushing yards per attempt, if
That team is coming off a game in which they out-rushed their opponent by at least 125 yards, and
The opponent is averaging 4.25 to 4.75 rushing yards per carry.
This betting algorithm makes Army -10 hosting Connecticut, Ohio State -27.5 at Maryland and UAB +14.5 at LSU as active betting opportunities.
If you agree with the research, the preferred betting strategy is to bet 50% of your normal bet size now on these three teams and see how the money flows move the price throughout the week.
If the price becomes cheaper by at least 1.5 points by Saturday morning, then add the remaining 50%. If the price has moved against us, then look to get an in-game bet that is at least 3.5 points cheaper than the closing line for the remaining 50% amount.
Be first to get our exclusive offers!
Join today to stay up to date on your states gambling news and offers.