College Football: What We Learned From Week 12
© USA Today
We learned that the Michigan Wolverines are a team to be reckoned with for the National Championship this season as they went to Columbus, Ohio and dominated the second half of their 45-23 over the Ohio State Buckeyes.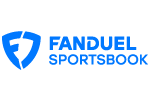 Established 2009
Must be 21+ to participate. T&Cs apply.
No doubt that the Wolverines will be ranked second behind the reigning College Football National Champion Georgia Bulldogs, who ground their way to a 37-14 win over state rival Georgia Tech. The Bulldogs trailed 7-3 after the first quarter and failed to cover the spread as 32.5-point home favorites. So, the College Football Committee will narrow the gap between the Bulldogs and Wolverines, but the gap between these two teams and the third and fourth-ranked teams will be wider certainly.
Which Team is the Best Bet to Win the National Championship?
Georgia remains the current favorite in the futures betting markets priced as -155 moneyline favorites. Next in line is Michigan where FanDuel Sportsbook is currently offering the best price at +300. Then, Ohio State and USC are both priced at +1300 at BetMGM Sportsbook, followed by TCU at +1400. Alabama is on the outside looking in with less than a 1% chance of becoming a finalist in the CFB and are priced accordingly at +4000 at FanDuel. However, I can see Alabama ranked No. 5 when the CFP poll is released Tuesday Night because both of their losses were on the last play of the game while Ohio State will move to No. 6 given a horrid home loss this past week to Michigan.
USC and TCU offer the best value and I have placed pizza-money-sized bets on both to win the National Championship.
The Big Favorites Continue to Win
In week 12, favorites of 17.5 or more points went 8-1 SU (89%), but a money-losing 2-5-2 against the spread (29%) including an even 8-1 (89%) Over-Under record. Since 2017, road favorites of at least 17.5 points that are coming off an ATS loss of between 1 and 7.5 points have earned a 40-6 SU (87%) record, 28-18 ATS (61%), and 23-21-1 Over-Under (52%) record. No games are active in Week 14 action
Did the Ranked Teams Dominate in Week 12?
Well, not all as ranked teams playing at home in Week 12 went 9-5 SU, 5-7-2 ATS including a highly profitable 12-2 Over-Under. Over the past five weeks ranked teams playing at home went 37-20 SU (65%) and 30-24-3 ATS (56%) including a 31-25-1 (55%) Over-Under result.
Are there Any Betting Alerts on Ranked Teams in Week 13?
For the season, home-ranked teams taking on a ranked opponent have gone 28-16 SU (64%), 25-18-1 ATS (58%), and 23-21 Over-Under record. Since 2017, home teams that were ranked higher in the polls than the ranked opponent have gone 87-20 SU (81%), 58-44-5 ATS (57%), and 43-64 (40%) Over-Under.
This simple database search targets No. 19 Tulane, who are playing Nop. 22 Central Florida in the American Athletic Conference Championship game set to start at 4:00 ET, Saturday.
Food for the Betting Souls
The following betting algorithm is active on three teams in Week 13 action and has earned a 47-59 record (44%), 65-40-1 (62%) ATS, and a 47-57-2 (45%) Over-Under record.
Bet on road dogs that are averaging 400 or more yards per game on the season
Our dog is coming off a terrible game in which they gained 3.85 or fewer yards per play
This betting algorithm makes the Coastal Carolina Chanticleers a preferred betting opportunity when they take on the Troy Trojans in the Sun Belt Championship, Saturday
Be first to get our exclusive offers!
Join today to stay up to date on your states gambling news and offers.