Giants RB Saquon Barkley Favored for Comeback Player of the Year Award
© USA Today
Following two injury-marred seasons that cast more doubt on the New York Giants deciding to go with a running back instead of a franchise quarterback with the No. 2 pick in the 2018 NFL Draft, Saquon Barkley was determined to remind everyone why he was considered a generational talent coming out of Penn State.
"I'm tired of whatever is written about me or the BS that is said about me or this team," Barkley said in a press conference in April. "I want to go out there and prove to the organization that the player they drafted is still there and I can still do special things with the ball in my hand and help this team win."
Barkley backed up his words from April on Sunday, scoring the game-winning 2-point conversion off a shovel pass with 1:06 left in the game to secure a 21-20 Giants win over the Tennessee Titans.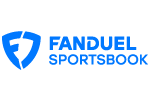 Established 2009
Must be 21+ to participate. T&Cs apply.
Barkley returned to looking like one of the most dynamic offensive weapons in the league. He ran for 164 yards on 18 carries, averaging 9.1 per attempt and scored the team's first touchdown to start the rally after falling behind 13-0 in the first half. Barkley also added six catches for 30 yards. But his most meaningful play came with the game on the line.
Giants coach Brian Daboll has made it known he is attempting to create a more aggressive culture within the organization, so there was no doubt in his mind on what to do after the team scored a touchdown to cut the deficit to 20-19.
Daboll elected to go with Barkley, who took contact in the backfield before powering past two defenders at the goal line for the win. It was similar to the explosiveness and strength he showed in his first two seasons.
"He told us he was going to be aggressive and he told us he was going to lean on the players to make plays," Barkley said of Dabboll's decision to go for the win. "In that situation, we did exactly that. When you have a coach like that, it definitely will make you go out there and fight for him and execute."
Must be 21+ and in a legal betting state to participate. T&Cs apply. Gambling Problem? Call 1-800-GAMBLER
Saquon Barkley Healthy Again
Injuries and lack of production have been the theme for Barkley over the last two years. He suffered a torn ACL in 2020 and played in just two games.
The following season wasn't much better. The knee injury kept him from opening 2021 at full strength and his production dipped. Barkley had just 593 yards on 162 carries (3.7) and scored only two touchdowns. He also missed three games due to a sprained ankle.
But if Sunday was any indication, he may have returned to his from when he was named the 2018 Offensive Rookie of the Year.
Barkley averaged 5 yards a carry that season, gaining 1,307 yards and 11 touchdowns. A high ankle sprain also kept him out of three games in 2019, but he still had a solid season with 1,0003 yards rushing and six touchdowns.
Must be 21+ to participate. T&Cs apply.
Saquon Barkley Jumps Odds Board
Given the injuries he's had to overcome, Barkley is a candidate for NFL Comeback Player of the Year. And sportsbooks took notice of his Week 1 performance.
Barkley is now the leader for the award at FanDuel Sportsbook (+500) and BetMGM Sportsbook (+500).
But a better number on Barkley can be found at DraftKings where he is currently +600. DraftKings Sportsbook has New Orleans quarterback Jameis Winston (+500) as a slight favorite over Barkley.
As long as he stays healthy, Barkley should remain a favorite for this award the rest of the season.
With a resilient showing, the Giants may have the potential to surprise this season, and with Dak Prescott missing extended time for the Dallas Cowboys and the Philadelphia Eagles defense struggling against the Detroit Lions, perhaps the NFC East is more wide open.
Washington will also contend, but if New York can win the division or make the playoffs, Barkley will likely have played a key role, which could lead to him winning this award.
Be first to get our exclusive offers!
Join today to stay up to date on your states gambling news and offers.