NFC Championship Picks: Will The Eagles Fly?
© USA Today
The second season waits until Sunday but delivers two conference championship games to determine the contestants in this year's Super Bowl LVII. Philadelphia and San Francisco battle at Lincoln Financial Field in Philadelphia.
---
Check Out: NFC Championship Picks: With the Eagles Fly?
---
Let's get to work to help you get ready for your NFL betting! By the end of Sunday night, we will know who is playing in Glendale in a little over two weeks.
San Francisco 49ers at Philadelphia Eagles (-2.5)
Sunday, 3 p.m. ET, FOX
Lincoln Financial Field, Philadelphia
The Philadelphia Eagles opened their postseason last Saturday night with a resounding 38-7 win over the New York Giants. Philadelphia jumped on New York early, and yes, Boston Scott scored a touchdown (another hit prop). The Eagles used their balance perfectly, keeping the Giants' defense on their heels almost the entire evening.
Philadelphia barely had to pass as they ran for 268 yards. It was a carbon copy of that earlier season matchup. Last week's game went smoothly for the Eagles. They were able to rest some of their players for this week against the San Francisco 49ers.
Meanwhile, San Francisco faced a far more difficult opponent and arguably made things more challenging for themselves. Its game against the Cowboys was more of a slugfest. San Francisco took advantage of two Dak Prescott interceptions and several missed opportunities. The 49ers broke through with 10 fourth-quarter points and held off the Cowboys 19-12.
San Francisco turned the ball over once. The defense sometimes looked vulnerable but did not pay for their mistakes. Philadelphia is a team that can make a team rue their miscues and missed chances. Jalen Hurts, at home, is a much different quarterback. He looked very much healthy, and that shoulder was not an issue.
See where the number roams on the Over. It is 46, but it might move around. The hope is that offense will be more prevalent. Take the Over as calm Cloudy conditions and mild temperatures in the low 50's are expected to be in Philadelphia on Sunday afternoon. If this goes anything above 46, move off of the wager.
One Pick is to take the Over at 46.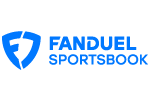 Established 2009
Must be 21+ to participate. T&Cs apply.
More Picks For The NFC Championship
Again, few expected the New York Giants to lay that kind of egg last Saturday. There is that kind reminder that San Francisco is not playing on grass. Their defense is different on turf. Philadelphia's overall speed on offense becomes a huge asset. It is not like San Francisco's defense is slow, but the Eagles know their field again.
Throw out the final weekend matchup of the season to a point. New York played better while Philadelphia was tuning up for the playoffs. The crazier thing about the two meetings was the low amount of turnovers. Both featured just one miscue in each matchup. With the intensity cranked up, expect a little more unexpected.
New York did not keep Philadelphia's offense off the field. Philadelphia racked up nearly 36 minutes when it came to the time of possession. The Eagles running game, with a healthy-looking Hurts, was able to churn up first downs and control the line of scrimmage. That kept the defense fresh as well.
Honestly, San Francisco's offense can spread the Philadelphia defense and vice versa. If Kyle Shanahan and Nick Siriani play less conservatively, this game could be entertaining. Watch Christian McCaffrey (calf), who appeared to be still limited. San Francisco needs to run the ball more. New York had success but fell behind too far early.
The feeling is Philadelphia will do just enough to win this game. Three points for home field is the standard rule of betting in football. Expect the Eagles to cover that on Sunday, barely.
Our Pick is to lay those 2.5 points with the Philadelphia Eagles.
Does Anyone Want A Few Props?
Consider these quickly.
Dallas Goedert anytime touchdown +200.
Philadelphia defense/special teams anytime touchdown +450.
Eagles by 1-6 are +300 and by 7-12 is +600.
All of our numbers are from DraftKings and BetMGM. Good luck this weekend, and expect a few more picks as Sunday draws closer via social media.
Be first to get our exclusive offers!
Join today to stay up to date on your states gambling news and offers.