What We Learned about the NFL after Week 7
© USA Today
A season ago, the NFC East was mocked for its weakness, with only the Dallas Cowboys making the playoffs.
Now the division looks to be the toughest in the NFL, led by the league's only remaining undefeated in the Philadelphia Eagles (7-0, 5-2 ATS, 4-3 Over-Under). Just 1.5 games behind the Eagles are the Cowboys (6-2, 6-2 ATS, 2-5-1 Over-Under) and the surprising New York Giants (6-2, 6-2 ATS, 1-6-1 Over-Under).
The NFC East is the only division with all four teams at 4-4 or better, and the division's last-place Washington Commanders (4-4, 4-4 ATS, 3-5 Over-Under) are tied with the San Francisco 49ers for the NFC's seventh and final wild card berth.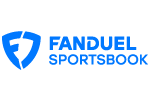 Established 2009
Must be 21+ to participate. T&Cs apply.
Eagles are Keeping it Simple
Under coach Nick Sirianni, the Eagles are executing at the highest level by keeping things simple. The staff is not overthinking opponents and identifies their greatest weaknesses, then designs zone-read and run-pass options (RPO) and three-step drops out of shotgun formations. On Sunday, the Eagles knew the Steelers had a solid defense but were limited at cornerback. Eagles receiver A.J. Brown scored three first-half touchdowns via simple vertical routes down the sidelines.
The Eagles rank fifth in the NFL with an offensive 14.6 yards-per-point ratio, seventh in defensive yards-per-point ratio and fourth in the yards-per-point differential. They are the most efficient team on both sides of the ball and will only get better.
The Minnesota Vikings (6-1, 3-4 ATS, 3-4 Over-Under) have lost only to the Eagles. They average just 38.7 penalty yards per game, fifth-fewest in the league, and one turnover, which is sixth-lowest.
Power Rankings
My predictive models consider a team's upcoming schedule and how those opponents have performed. The Bills are the top team in the NFL for the seventh straight week, followed by the Chiefs, Eagles, Ravens, Cowboys, 49ers, Bengals, Vikings, Titans and Patriots.
What Else Did We Learn?
Through eight weeks of NFL games, underdogs have gone 46-73-1 straight-up (SU) and 65-53-2 against the spread (ATS) for 55% winning bets, including a profitable 50-68-2 Over-Under record good for 59% winning Under bets.
Home underdogs are 19-26-1 SU and 24-21-1 ATS for 53% winning bets, and a solid 15-30 Over-Under good for 67% winning Under bets.
Home favorites are 47-27 SU and 32-41-1 ATS for 44% winners, including a 35-38-1 Over-Under record good for 48% winning Under bets.
Home teams lined between the threes (between a 3-point favorite and a 3-point underdog) are 25-31 SU and 23-31-2 ATS, including a 20-34-2 Over-Under record for 63% winning Under bets.
Home teams taking on a divisional rival are 28-11-1 SU for 72% and 21-19 ATS for 53%, including an outstanding 10-28-1 Over-Under record good for 74% winning Under bets.
Teams coming off a double-digit loss to the spread are 18-19 SU and 16-21 ATS for 43%, including a 16-21 Over-Under record for 57% winning Under bets.
Road underdogs playing their last game before a bye week against a divisional opponent have a 12-12 SU record and 16-8 ATS for 67% winning bets, including an 8-15-1 Over-Under good for 65% winning Under bets over the last 10 seasons.
If the team is a road underdog against a divisional foe and has a bye the following week, the ones to bet on this week are the Packers to cover against the Bears, the Commanders to cover against Giants, and the Saints to cover against the Bucs.
Situational Trends and Angles for Week 8
Bet on road favorites between 3.5 and 7.5 points
Game is a conference matchup
Road team is on a losing streak of not more than three consecutive games
Home team missed the playoffs last season
These situations, when combined, have earned a solid 47-11 (81%) record and 38-17-3 ATS mark good for 69% winning bets, including a 23-33-2 Over-Under record good for 59% winning Under bets since 2015. For the 2022 season, this betting algorithm has gone 2-1 SU and ATS and Over-Under.
Be first to get our exclusive offers!
Join today to stay up to date on your states gambling news and offers.