What We Learned from Week 9 NFL Results
We learned the definition of NFL parity. There were six games decided by three or fewer points last week. There have been 39 games decided by three or fewer points this season.
The season is averaging 4.33 games per week in that range which is well ahead of the 3.44 per week pace set during the 2021 regular season. So, expect more close encounters with the matchups on this week's card, too.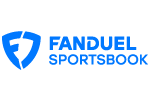 Established 2009
Must be 21+ to participate. T&Cs apply.
Scoring Down Across the NFL
Scoring this season is down significantly. The 43.6 points per game average ranks 21st over the past 33 seasons dating to the start of the 1989 season.
The peak in scoring occurred in the COVID-19 affected season of 2020, with teams averaging 49.5 points per game. Before that, scoring averaged 46.9 points per game in the 2013 season.
The predictive models are leaning towards an increase in scoring as offensive coordinators adjust their schemes to defenses with designs to take away the deep ball.
The New York Jets are the Real Deal
My predictive models had identified the New York Jets as a great betting opportunity as a double-digit home underdog over the Buffalo Bills and the sprinkle on the moneyline paid back +500, too.
I continue my preseason belief that the Jets are nowhere close to their on-the-field potential, and they will provide many more betting opportunities in the second half of the season.
I like betting the Jets +110 at BetMGM to make the playoffs.
What Else Did We Learn in NFL Week 9?
Through nine weeks of NFL games, underdogs have gone 52-83-1 (39%) straight-up (SU), 65-55-5 (58%) against the spread (ATS) and a profitable 55-80-1 Over-Under record, good for 59% winning Under bets.
Home underdogs are 23-32-1 (42%) SU, 31-22-1 ATS for 59% winning bets, and a solid 15-40 Over-Under record good for 73% winning Under bets.
Home favorites are 50-27 (44%) SU, 33-42-2 ATS for 44% winners, and a 38-39 Over-Under record, good for 49% winning Under bets.
Home teams lined between the 3's (between a 3-point favorite and a 3-point underdog) are 24-28 SU (46%) and 22-26-4 ATS (46%) including a 20-32 Over-Under record for 62% winning Under bets.
Home teams taking on a divisional rival are 30-12-1 SU (71.4%), 23-20 ATS for 54% and an outstanding 12-30-1 Over-Under record good for 71% winning Under bets.
Teams coming off a double-digit loss to the spread are 21-23 SU (48%), 19-22-3 ATS for 46% and an 18-26 Over-Under record for 59% winning Under bets.
Road dogs that are playing their last game before their bye week against a divisional opponent have earned a 15-15 SU record, 18-9-1 ATS for 67% winning bets and a 13-15 Over-Under good for 54% winning Under bets over the last 10 seasons.
If the team is a road dog against a divisional foe and the bye on deck — there are no active teams for this week — but in Week 13, the Saints will be on the road against the Bucs as a 6.5-point underdog. I like the Bucs' line now at -6 points over the Saints in Week 13 because that line is going to climb to at least 7.5 points with any win streak by the Bucs.
The Highly Profitable Situational Trends and Angles for Week 9
Bet on road favorites between 3.5 and 7.5 points
The game is a conference matchup
The road team is on a losing streak of not more than three consecutive games
The home team missed the playoffs last season
This set of situations when combined have earned a solid 47-11 (81%) record, 38-17-3 ATS mark good for 69% winning bets and a 23-33-2 Over-Under record good for 59% winning Under bets since 2015. For the 2022 season, this betting algorithm has gone 2-1 SU and ATS and Over-Under.
Be first to get our exclusive offers!
Join today to stay up to date on your states gambling news and offers.