Best Bets to Make on July 29 MLB Games
© USA Today
Throughout the season, we will give you betting advice for a National League and American League game each day and throw in a few quick pitches for player prop bets, Over-Under bets or moneyline bets on other games.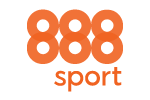 Established 1997
Must be 21+ to participate. T&Cs apply.
Inter-League Best Bet
Milwaukee Brewers (-172) at Boston Red Sox (+144)
7:11 p.m. ET
The Milwaukee Brewers are 55-44 and lead the NL Central by three games.
The Red Sox are at 50-50, in fifth place in the AL East, and are 3.5 games behind for the third and final AL wild-card berth.
Boston is 3-7 in its past 10 games and 7-17 July, which is the third-worst record in MLB.
The Brewers have played consistent baseball in July with an 11-10 record but have won five of their past six games.
Situational Trends and Angles
The following situational trends and angles support a bet on the Milwaukee Brewers
Brewers manager Craig Counsell is 17-7, making 14 units when facing a team from the Al East.
The Brewers are 31-15 in road games after winning two of their last three games over the past two seasons.
The Brewers are 25-9 in road games when coming off a win by four or more runs in the past two seasons.
I am betting the Brewers in this game using the moneyline of -165 at BetMGM.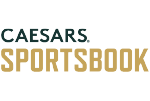 Established 2013
Must be 21+ to participate. T&C apply.
National League Best Bet
Philadelphia Phillies (-120) at Pittsburgh Pirates (+102)
7:06 p.m. ET
The Philadelphia Phillies came through for us on Thursday. They have won two straight games and are tied with the St. Louis Cardinals for the third and final NL wild-card berth.
The Pittsburgh Pirates are 19 games under .500 and are playing out the remainder of the season.
The Phillies' offense ranks fifth in MLB, averaging 4.67 runs per game. The Pirates rank third weakest offense in MLB, averaging only 3.6 runs per game.
Pittsburgh's pitching has been weak all season, allowing an average of 9.02 hits per game, ranking third worst.
Situational Trends and Angles
The following situational betting trends ad angles support a Run Lie bet on the Phillies.
The Phillies are 25-10 on the run line following two consecutive games where they committed no errors.
The Phillies are 13-2 in road games following a win by two or fewer runs.
The Pirates are on an 0-8 losing streak on the run line when playing on Fridays.
I am going to the window betting the Phillies using the –1.5 run line +138 at FanDuel.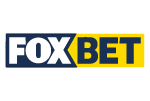 Established 2019
Must be 21+ to participate. T&Cs apply.
Quick Pitches
Player prop bets to consider on today's schedule.
Be first to get our exclusive offers!
Join today to stay up to date on your states gambling news and offers.