MLB Picks: Can Phillies Close out Against Atlanta?
© USA Today
All four playoff matchups resume Saturday, and three of them are elimination games. The teams that need to win are modest favorites.
Can the Atlanta Braves extend their series with the Philadelphia Phillies with a win and force a deciding Game 5 in Atlanta?
Can the surprising San Diego Padres win today and eliminate the powerhouse Los Angeles Dodgers?
Will the Seattle Mariners somehow find a way to win a game over the Houston Astros?
To help with your MLB betting, here are some answers.
Must be 21+ to participate. T&Cs apply.
Atlanta Braves -125 at Philadelphia Phillies +110
2:07 p.m. ET, FS1
The Phillies will look to eliminate the Braves and will start right-hander Noah Syndergaard (0-0, 0.00 postseason; 10-10, 3.94 ERA regular season).
Syndergaard threw one scoreless inning in relief in the Game 2 loss in Atlanta. He has meaningful playoff experience, with a 2-1 record with a 2.33 ERA and 37 strikeouts in six career postseason appearances.
The Braves will have right-hander Charlie Morton (2022 postseason debut; 9-6, 4.34 ERA regular season) on the hill.
He is a veteran starter, having pitched in 13 playoff series for four teams (Pittsburgh Pirates, Houston Astros, Tampa Bay Rays, and the Braves), posting a 7-4 record with a 3.35 ERA and 1.218 WHIP in 78 innings.
Situational Trends and Angles
Teams leading in a playoff series, priced as home dogs, and winning the previous game by at least five runs are 6-5, earning a highly profitable 20% return on investment (ROI).
Home dogs leading in a playoff series are 28-20 for a profitable 30% ROI
I am betting on the Phillies using the moneyline priced at +111 at DraftKings.

Established 2012
Must be 21+ and in a legal betting state to participate. T&Cs apply. Gambling Problem? Call 1-800-GAMBLER
Los Angeles Dodgers -120 at San Diego Padres +105
9:37 p.m. ET, FS1
Bet 50% of your normal bet amount 'pre-flop' (before the game starts) on the Padres.
If during the first two innings the Dodgers score first not more than 3 runs, bet the remaining 50% using the live in-game moneyline price on the Padres.
New York Yankees –115 at Cleveland Guardians +105
7:37 p.m. ET, TBS
I am leaning on the Cleveland Guardians in Game 3 to win and take a 2-1 lead in the series.
Guardians' starter Tristin McKenzie has posted a 2.45 ERA and a .909 WHIP in two starts this season against the Yankees
Yankees manager Aaron Boone is 56-71, losing 35 units on the moneyline, when facing an AL opponent allowing 4.4 or fewer runs per game in the second half of the past five seasons.
Houston Astros –110 at Seattle Mariners +100
4:07 p.m. ET, TBS
The Mariners are 35-21 Over when facing an opponent averaging 1.30 or more home runs per game in the second half of the past two seasons.
Astros starter Lance Mc Cullers, Jr. is 10-2 Over following a start in which he allowed no more than a single earned run over the last two seasons.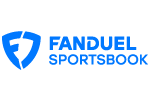 Established 2009
Must be 21+ to participate. T&Cs apply.
Quick Pitches
These are the player prop bets to consider today.
In 183 prop bets, I have an 81-102 record, making a profit of $495 per $20 pizza-money wager or $2,475 per $100 wager. The results have produced a 64% return on investment (ROI) for the 2022 MLB season and playoffs.
Be first to get our exclusive offers!
Join today to stay up to date on your states gambling news and offers.