World Series Pick: How to Bet Game 3 in Philadelphia
© USA Today
To get you ready for your World Series betting, we make our picks for Game 3. We'll start with some prop bets and then pick the game.
Must be 21+ to participate. T&Cs apply.
Prop Bets For Game 3 of the World Series
In 210 prop bets, I have a 90-120 record, and made a profit of $511 per $20 pizza-money wager or $2,555 per $100 wager. The results have produced a 70% return on investment (ROI) for the 2022 MLB season and playoffs.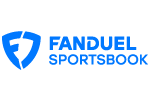 Established 2009
Must be 21+ to participate. T&Cs apply.
Houston Astros -125 at Philadelphia Phillies +105
Game 3, 8:07 p.m. ET, FOX
Citizens Bank Park, Philadelphia
I am betting on the Phillies +105 as offered at BetMGM.
Monday's rainout is an advantage for the Phillies. It allows manager Rob Thomson to shift his rotation and have his best pitchers ready for Games 4 and 5.
Tonight, they have left-hander Ranger Suarez, followed by Aaron Nola and Zach Wheeler on full five days rest. Lance McCullers starts for Houston.
Suarez is a ground ball pitcher and has an array of breaking balls that are extremely hard for a batter to barrel up as his average 5.1 degrees of launch angle on batted balls shows. His fastball averages 83 mph and has late arm side movement with elite depth. Of the batted balls put in play 45% of them have been topped, giving infielders high probabilities of recording an out or double play. So, if he gets more ground ball outs than fly balls in the first couple of innings the Phillies have the upper hand to win this game.
McCullers will have to pitch to the outer and inner sides and corners of the strike zone against an aggressive lineup. Bryce Harper swung at the first pitch in 50.4% of his plate appearances this season and has stretched that to 63.5% in the playoffs, which is the highest among 37 players with at least 30 at-bats.
Astros batters Trey Mancini (30.1%), Martin Maldonado (31%), Yuli Gurriel (35%), Jeremy Pena (38%), Christian Vazquez (32%), Aledmys Diaz (33%), and Mauricio Dubon (38%) all have chase rates over 30% of all pitches thrown. This means Suarez will target pitches away from them and just off the plate.
The Trends and Angles you need to know for Game 3 of the World Series
World Series home underdogs coming off a loss have seen the Over go 8-2-2 and a run has been scored in the first inning in eight of those 12 games.
McCullers is 8-16, losing 14 units on the moneyline, facing an aggressive hitting team averaging three or fewer walks per game for his career.
The Phillies are 37-27, making 11 units on the moneyline, following a game in which the bullpen allowed zero runs.
The Over is 16-7-1 in the World Series with a home team, whose starter has a higher ERA on the season than the opponent.
The Phillies are 12-2 Over in home games facing a foe that averages 1;25 or more home runs per game this season.
Live In-Game Betting Strategy
This betting strategy worked in Game 1, getting the Phillies at +750 on the moneyline.
Bet 50% of your normal bet amount 'pre-flop' (before the game starts) on the Phillies using the moneyline.
If during the first three innings the Astros score first and not more than 3 runs in total, bet the remaining 50% using the live in-game moneyline price on the Phillies.
Be first to get our exclusive offers!
Join today to stay up to date on your states gambling news and offers.